Google Business Profile Management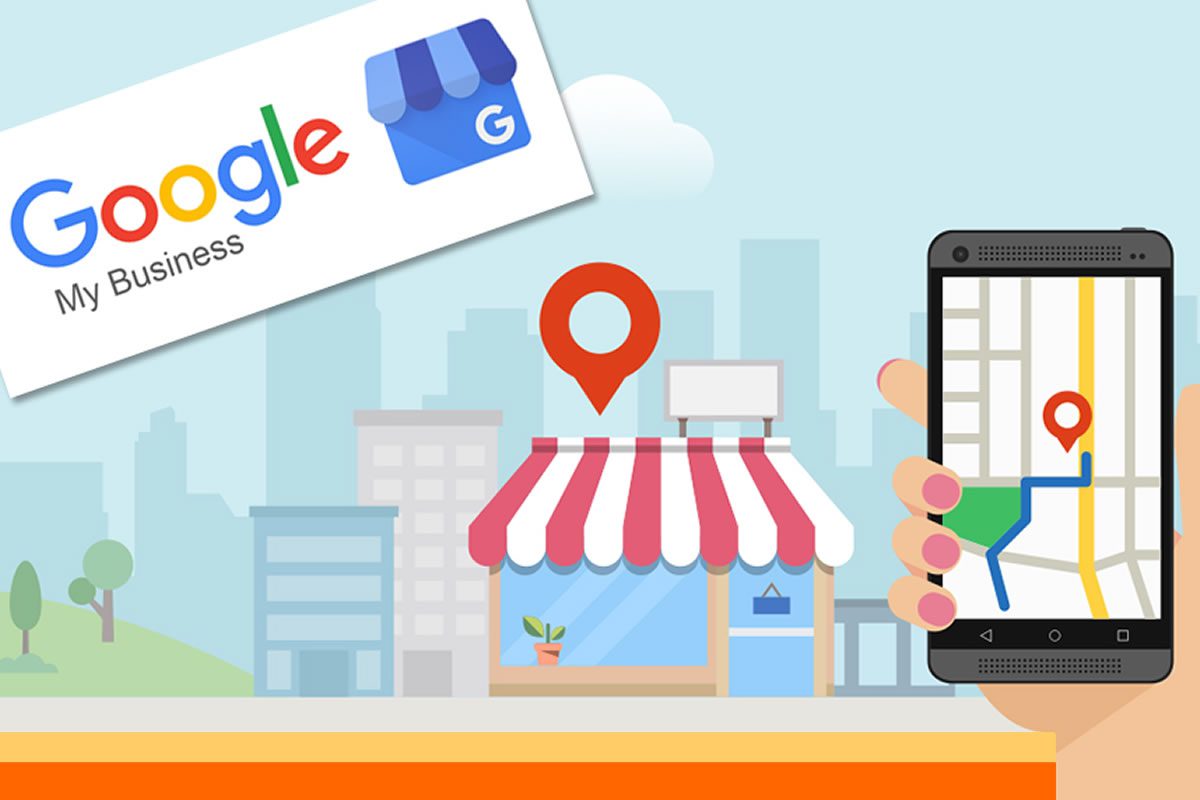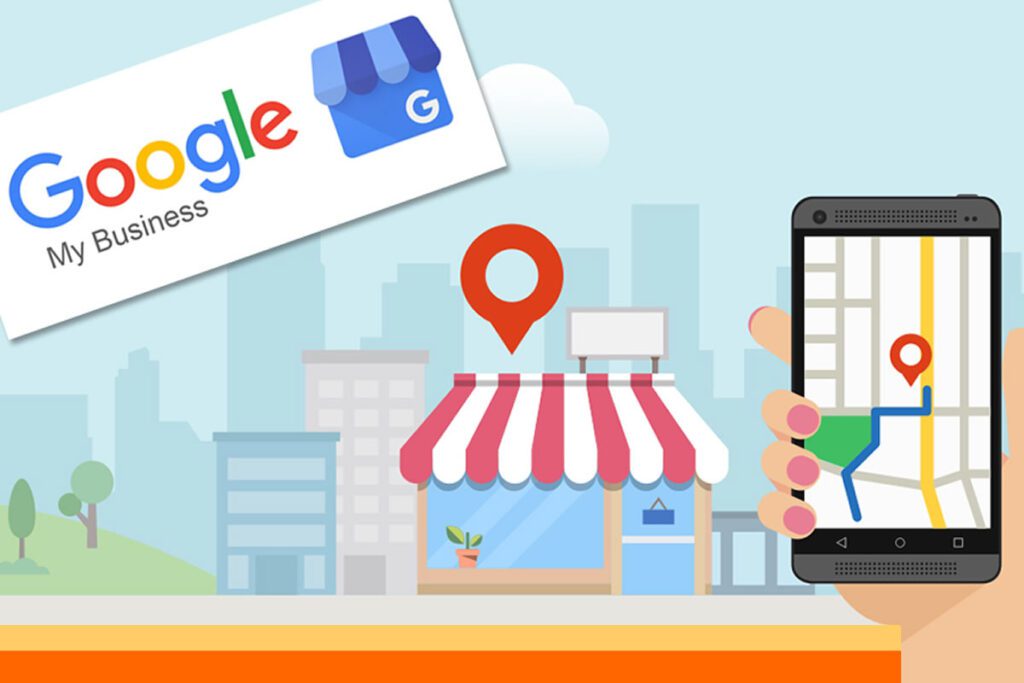 Having a Google Business Profile (Google My Business) account is a necessity for all businesses in Nigeria, no matter the products or services that they offer.
We aim to give you the Google Business Profile (GBP) optimization services that are result-driven to enable your business to rank high in your local area searches.
What Is Google My Business Used for?
Google Business Profile (formerly known as Google My Business) is a multi-purpose service that allows individuals to highlight information and descriptions about their businesses.
You can do a lot of things on Google My Business (GMB), including getting reviews and questions, publishing posts, photos, videos and many more.
Powered by Google, Google My Business lets your business show up on the web whenever someone searches for your brand name or something very similar online. Just like most Google products, it's free to use. This makes it one of the best free marketing tools available to both small and large businesses.
What is a Google My Business listing?
Your Google My Business listing is what shows Google search engine users where and how to visit your business. A Google Business Listing for a local business will appear whenever customers search for nearby businesses using Google Maps.
Is Google My Business Free? Is Google Business Listing free?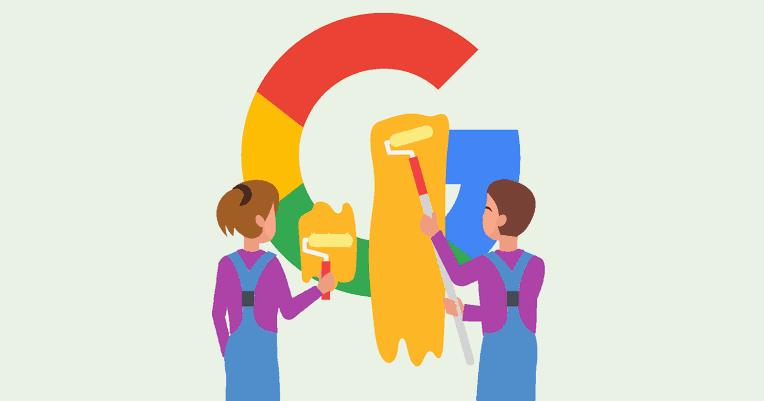 Yes, it is free to create your Business Profile on Google. After creating your profile at zero cost, you can manage your Google My Business account from Google Search and Maps.
Does Google My Business Help SEO? Benefits of a Google Business Profile (GBP) in Nigeria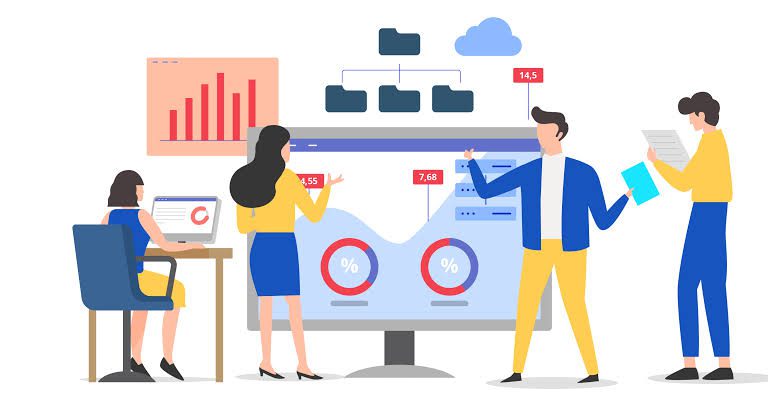 1. Google My Business Is Free!
The number one reason why most businesses choose to list their business profile on Google is that it's free.
All you need to do is register your Google Business Profile account, provide your business information and working details, optimize with pictures, do a few other things and you're good to go. Your business will appear in search results whenever a user searches for a related term.
2. A Google Business Profile Makes You More Visible on the Internet
Google My Business can be seen as a digital marketing tool that puts your business on a global map, and for free.
As you already know, Google is the largest search engine in the world. It receives over 60,000 searches per second every day. You should also remember that Google "near me" searches have increased over the years.
About 90% of customers make use of Google and other search engines to research a brand before making their purchase decision. Now if your business is not visible on the internet, how will potential customers reach your business when you haven't met you in person?
And how will you stand out among your close competitors?
With a Google Business Profile, you will have the chance to be visible on search engines. No matter how advanced or perfect your competitors' SEO techniques are, you will always be ahead as far as you are using Google My Business.
The reason is this. Google Business Profile listings always (and will always) get priority on the first page of local Google searches and Maps queries.
For instance, when you search for "Digital Marketing Agency in Lagos" you will notice that a section of Google Business Profile listing appears before ranking websites.
3. Google My Business Ensures Online Consistency
As your business establishment grows and increases in size, you will want to inform your customers about the latest developments.
You can ensure consistency and keep your customers informed by updating your Google Business Profile Listing. You can always change your phone numbers, physical office addresses, websites, as well as social media channels.
If you changed your physical office address, opened new branches or closed an existing one, changed phone numbers or switched websites, your customers won't be in the dark.
These things might seem insignificant to you, but it means a lot to customers, both new and existing ones. It's among the things they dislike most when trying to patronize a business.
4. A Google Business Profile Helps You Build Trust With Customers
Trust issues are one of the biggest challenges that businesses and customers face in their buyer-seller relationships. It's now very hard to build trust with a business to make a purchase.
Being a business owner in Nigeria, one of the easiest things you can do to solve trust issues is to be reachable on Google My Business.
If your business has a Google Business Profile, customers are more likely to see you as a trustworthy establishment. And this doesn't come without a reason.
Google My Business is so legitimate that it asks for and must confirm your verification before your Google Business Profile account can be activated. This is why GBP is a trustworthy service that users can rely on.
5. Google My Business Can Increase Your Website Traffic
One of the most common setbacks a local business can have in Nigeria is website traffic and physical sales. Although there is no straightforward solution for this, a Google Business Profile Listing can increase website traffic visits as well as in-store visits.
By creating a business profile and listing on Google, you are 70% more likely to attract new customers for in-store location visits.
You should also know that a Google Business Profile listing can generate about 35% more traffic visits to your website. That's to say that GBP is like a digital marketing tool and strategy for killing two birds with a stone.
6. Google My Business Images Can Give Your Customers a Great First Impression
A Google My Business account will enhance your online branding because it shows customers you are always updated and classic.
GBP allows your business to attract customers visually and give them a great first impression of your brand. You can make use of this advantage by uploading photos and videos of your store or product.
You should only include professional images in your GMB listing. These can include the following image types:
1. Inside your store or company
2. Pictures of your employees, team members
3. Images of your local surroundings
4. A picture of the CEO or Managing Director
5. Pictures from an event related to your business or an award
6. Happy customers or customer testimonials
You can upload around 6, 7 or 10 images and videos. Although you successfully list your products and services without uploading a pic, it's still not advisable.
Having no pictures on your Google listing is just like not having a profile image on social media. Images are one of the most important visual elements in digital marketing. They attract customers to your Google Business Listing while also making your business look more professional.
7. A Google Business Profile Is Like a Reservoir for Customer Reviews
GBP is like a more modernized and personalized version of Yelp. It allows customers to leave ratings, reviews, and images on your business listing.
This is a very good thing for your business since a well-satisfied customer will share his/her experience with other interested people. However, unsatisfied, angry and cheated customers will also leave bad reviews and a brief description of their bad experience.
So how do you manage your business profile in cases like this?
You can set aside a day every week. Make use of that day to reply to all pending reviews since you last visited your profile. You can start by replying to the positive reviews first, thanking them for their patronage and telling them you look forward to their next purchase.
As for the negative reviews, you should start with an apology. Even if you remember that customer as the one being at fault, don't try to drag issues on your Google Business Listing, please don't!
You can respond with something like this:
"We are sincerely sorry for your bad experience David. Contact us on +234-123-456 and let's discuss how to make your experience better."
When you do things this way, you will be able to convince potential customers that you're the right choice for them. New customers can only trust you from what past customers have to say about you.
In case you still see reviews and ratings as insignificant, check out these digital marketing facts.
1. 86% of potential customers will hesitate to purchase from a business that has negative online reviews.
2. 72% of customers don't take action until they have read reviews. Prospective customers do check for other customers' ratings and reviews before patronizing a business in Nigeria.
3. Businesses who reply to reviews at least 25% of the time have an average of 35% more revenue.
So here's a tip. Don't wait for customers to drop a review on your Google My Business Account. Most satisfied customers might not drop reviews, since they are satisfied and comfortable.
That is why you should always share a short GBP URL with all your customers on the internet. That way, your Google Business Listing and profile will be professional to look at while shining with positive reviews.
How Do I Register my Business on Google? How Do I Create a Google Business account?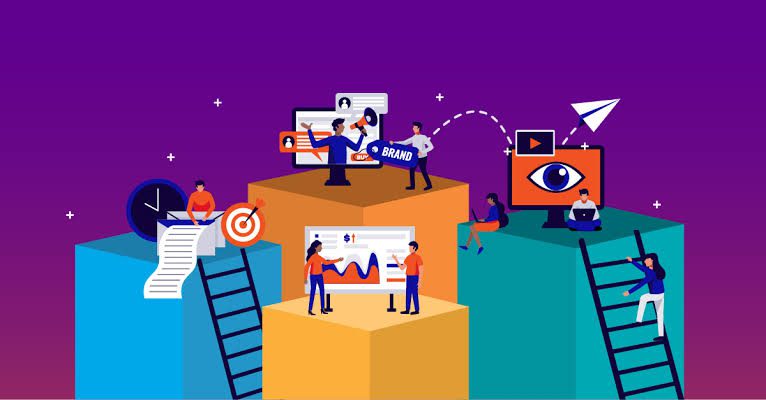 It's very easy to set up a Google Business Profile in Nigeria. All you need to do is follow the steps below.
1. Sign In to Google Business Profile Manager
If your browser (Google Chrome, Microsoft Edge, Opera, etc) is already logged into a Google account, you will be automatically signed into Google Business Profile Manager.
If your browser is not logged into any Google account, you will have to manually log in or create a new Google account if you don't have any.
2. Add Your Business
The next thing you should do is add your business name. Click on the drop-down menu and press "Add your business to Google". You should also select the category that applies to your business.
3. Enter Your Location
If you have a physical office or store address that your customers can visit, you should include it. In case your business does not have a physical address in Nigeria, you can list your service areas and then proceed to the next page.
4. Fill in Your Contact Information
In this step, you will have to provide your contact details with which customers can reach you. Input your business phone number and website address (if you have a landing page). You can click on next to continue.
5. Verify Your Business
In the next step, you will need to input your real physical address. This address won't be shown on your business profile, as it is only meant for verification.
6. Customize Your Profile
This is the last step involved in GBP account creation. Here you have to enter your business active hours, messaging preferences, business description, as well as professional images.
Once you are done, you can click on continue. You will be directed to your Business Profile Manager dashboard.
Optimizing Your Google Business Profile and Listing to Rank High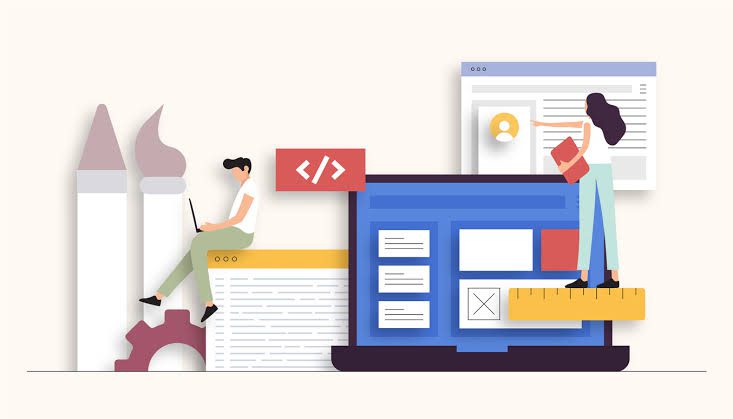 You should work on optimizing your Google Business Listing and Profile, to stand out among other competitors in your location.
We have written a detailed blog post on How To Create and Optimize a Google My Business Profile Prolanz.
Why Choose Us for Your Google Business Profile Management – The Best Google Business Profile Agency in Nigeria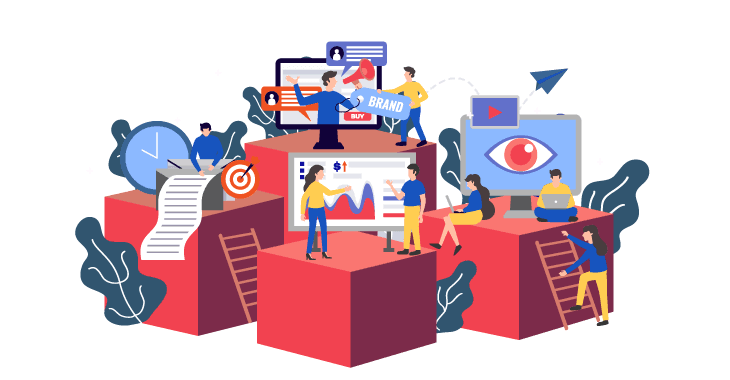 GMB accounts are indeed free. As a result, there are hundreds of millions of businesses competing for customers in the same space.
Most business owners tend to do the basic generic things on the platform but this would most definitely not work if you wish to stand out and make sales.
Many important things must be done on your account to put you ahead of your competitors and show that you mean business and this is where your business needs our GBP services.
Here, we know and understand what Google wants to see, what needs to be done and how regularly it should be done to guarantee success. We can create, manage and optimize your Google Business Profile account in the following ways.
1. Google Business Profile Optimization
This is beyond the basic setup of your account as we go a step further to apply our expertise and ensure that you rank as high as possible for Google searches.
2. Monthly Updates and Posting
We will relieve you of the stress of constantly posting and updating your information as required to stay on top of your game. Our copywriters and content writers will provide valuable content for your profile to engage prospective clients.
3. Google Analytics Setup and Integration
There is no need to bother yourself with the techy stuff like interpreting your Google Analytics results. We help you simplify the information and utilize it for better future outcomes.
4. GBP Review
Leave the auditing of your GBP account to us as we will identify any missing data and gaps.
5. Local Citations and Rank Insights
We will assist you in adding your accurate location details to Google Maps to help improve your local SEO searches. Also, we will help you track your company's GBP ranking and put in the work to improve it greatly.
6. Photo Updates
Adding optimized and geotagged photos to your Google profile is imperative for optimization and we will handle this professionally for you.
Your competitors will no way be near you as we will utilize our expertise to outrank them and leave you topping your local searches. Optimizing and managing your business Google profile can be done right here at Prolanz Digital Services.
Let's discuss how we can help your organisation get ahead…
Or talk to an expert right now!
+2348077256177
Our Accreditations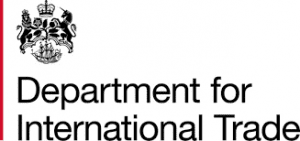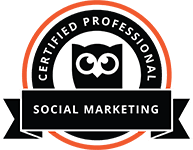 FREE QUOTE