Search Engine Optimisation (SEO) Services
Is Your Website Visible On Google?
Are You Missing Out on Opportunities on Social Media? Claim Your Free Strategy Session & Make Your Social Media Work for You!
Prolanz Digital Services is the best digital marketing agency in Nigeria. We provide many digital marketing services to our clients, including Search Engine Optimization (SEO), Search Engine Marketing (SEM) and many more.

The aim of SEO is to increase the ranking of your website in organic search results. The goal of SEM is to boost the ranking of your website in paid search results.

There are many practices through which we can optimize AdWords, shopping, and local results. We have been doing this for over 8 years now, and have worked with many popular companies both in Nigeria and beyond.

According to the Business Development Bank of Canada, a search engine is a kind of program that helps users find the information they are looking for on the internet by using keywords or phrases.
Depending on the performance of the device and Internet Service Provider (ISP), search engines usually display results very fast.
Normally, each website page has been indexed for a particular keyword. When a user searches for such keywords, Search Engines scan the Internet continuously and index every webpage (usually millions or thousands) that is relevant.
The Top 10 Search Engines for Business Owners in Nigeria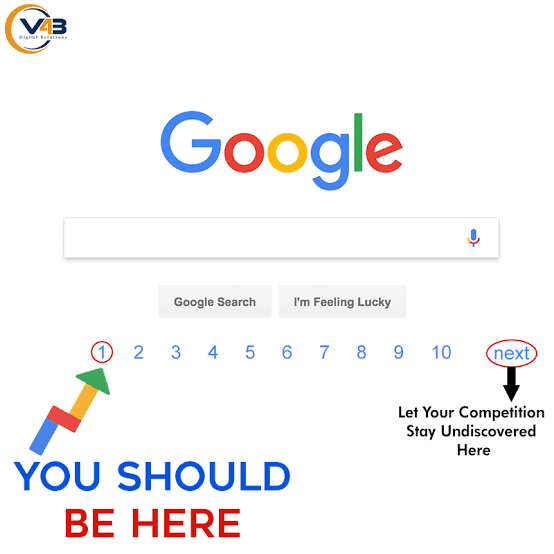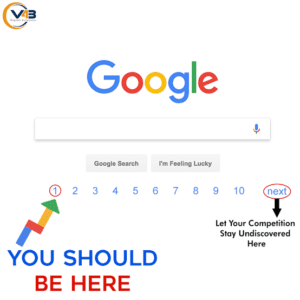 Ranked Based on Market Share and Number of Searches
It's a fact well known to all that Google is the king of all search engines. But not many people in Nigeria know that there are other search engines, apart from Google, Microsoft Bing and Yahoo.
At Prolanz Digital Services, we make use of Google as a standard for all our digital marketing operations. However, that doesn't make the other search engines less important. Most businesses in Nigeria and beyond make use of Google because over 90% of their audience make use of it.
Many of the other search engines are also very popular in their own domain. They just don't appear very popular when compared to Google, the search engine with the largest market share in 2022.
Also, some search engines dominate a specific region, such as China, South Korea, or the Czech Republic. And a few dominate specific operating systems (OS).
An example is Microsoft Windows, which makes use of Bing in its Windows Live Search. It's also the default search engine for the famous "Edge" browser.
In short, here are the top 10 search engines in the world in 2022. They are ranked by the number of users, and not by the quality of their services as some may misinterpret.
1. Google: The Top Search Engine in the World
Worldwide Search Engine Market Share: 92.18%
It won't be surprising if an 8 year old kid thinks Google is the only search engine we have in the world. And why?
The Google search engine is so popular that it's many times larger than all of the other search engines combined. To be specific, Google presently has the largest worldwide search engine market share of 92.18%.
The name "Google" was coined from the word "googol". Googol is a math term that translates to "10 raised to the power of 100". If you don't have an interest in maths, you can just say googol is a number 1 that has 100 zeros at its back.
This search engine was created in 1996 by Sergey Brin and Larry Page. These two partners never expected Google to be a huge success, as they offered to sell Google in 1999, just 3 years after its birth. They tried to sell it to an internet company named Excite for just 750,000 USD.
As you might have guessed, Excite rejected the offer. And for this, we're sure they have spent the last years regretting their actions. The reason for that doesn't need to be far-fetched. As of today, Google and its parent company Alphabet have a net value of over 750 billion USD.
Larry Page, the CEO at Alphabet, is the 8th richest person in the world with a net worth of 53.5 billion USD. Sergey Brin, the President of Alphabet is the 9th richest with a net worth of 52.1 billion USD.
Today, Google is more than a search engine. It now has many software solutions like Google Drive, Google meet, Google Classroom, Google Mail (Gmail) and many others.
Google also owns YouTube, the largest media sharing site in the world.
Google has its own OS, Android, just like Microsoft has Windows. Google has designed many smartphones, laptops, as well as artificial intelligence self-driving cars.
Google is also the backbone of other search engines like Ask. Ask is the sixth largest search engine in the world, as of 2022.
2. Bing (By Microsoft)
Worldwide Search Engine Market Share: 8.04%
Bing is the second largest search engine in the world after Google. It has a market share of 8.04%. Although Bing has a small market share when compared to Google, it still dominates the market share in some countries.
This search engine is owned by Microsoft. It is associated with two previous search engines; MSN Search and Windows Live Search.
Microsoft Bing is similar to Google in some ways. It also filters search results into different sections, such as web pages, images, videos, maps, and news.
Nigerian businesses can focus majorly on Google, but they should also market their brand on Bing. Even though most of your customers use Google, Bing still has around 1.3 billion searches every month.
3. Baidu
Worldwide Search Engine Market Share: 7.34%
Baidu is the third-largest search engine in the world. It has a market share of 7.34%. This search engine currently dominates China. It's the most prominent search engine in the region, as it dominates the Chinese market with 74.73% in 2019.
On the other hand, Google has only a market share of 2% in China. The reason for this isn't so hard to see. After its birth in 2000, Baidu based its operations and headquarters in Beijing, the Capital city of China.
Although Baidu has almost no influence outside of China, Baidu is among the biggest artificial intelligence and internet service companies in the world.
4. Yahoo!
Worldwide Search Engine Market Share: 3.39%
Yahoo! is the 4th largest search engine with a market share of 3.39%.
This search engine was created in 1994 by Jerry Yang and David Filo. It was initially named "Jerry and David's Guide to the World Wide Web". It was soon renamed: "Yet Another Hierarchical Organized Oracle," It is abbreviated as Yahoo!
With Yahoo Mail and a few other web services, the company amassed a net value of 125 billion USD as of the year 2000.
Larry Page and Sergey Brin, the two partners that founded Google, offered to sell it to Yahoo for a sum of 1 million USD. This was in 1998, and as you might have guessed, Yahoo rejected the offer.
Not long after that, Yahoo started struggling to maintain its stand in the digital marketing industry. Yahoo Mail users started using Gmail, Yahoo Answers users were enticed and migrated to Quora. Flickr, owned by Yahoo, lost many of its users as they migrated to Instagram.
Even today, Yahoo's search engine is being powered by Microsoft's Bing search engine. That explains why the search results of the two search engines often look alike.
5. Yandex
Worldwide Search Engine Market Share: 1.53%
Yandex is the 5th search engine on our list of the top 10 search engines in the world. Yandex has a global market share of 1.53%. If you can remember, we said earlier that some search engines are used mostly in specific regions.
Well, Yandex is one of them. It is mainly used in Russia, and it holds about 55% of the country's search engine market share. Russians also make use of the Google search engine, but not as much as they use Yandex.
Yandex search engine is also commonly used in countries like Ukraine, Belarus, Kazakhstan, Uzbekistan, and Turkey. It offers over 70 software services. These include applications like Yandex Disk. Yandex Disk is a cloud-based storage service similar to Google Drive.
Yandex got its name in 1993. It's an abbreviation for the phrase "Yet Another iNDEXer."
One of the ways in which Yandex triumphs over Google is its ability to understand Russian inflection in search queries. If you speak the Russian language, you will understand that a single word can have over 20 endings. This makes web search difficult, but then, Yandex came.
6. Ask
Worldwide Search Engine Market Share: 0.72%
Ask is the 6th largest search engine in the world with a market share of 0.72%. It's funny, isn't it? Google and Bing are 100 and 10 times bigger respectively.
Ask was not initially a search engine. The founders wanted it to be a "question and answer" service. That is why the founders named it after P.G. Wodehouse's character, Jeeves the butler.
It was created in 1996 by Garrett Gruener and David Warthen. It was based in California, the United States. This online site was initially named "Ask Jeeves."
This search engine company was rebranded to "Ask" in 2006, when they removed "Jeeves" from their name. 
In 2010, Ask company saw their search engine business as a lost cause after experiencing serious competition from big search engines like Google.
Today, Google supports and shares its search engine resources with Ask.
7. DuckDuckGo
Worldwide Search Engine Market Share: 0.39%
DuckDuckGo is the 7th largest search engine in our list of the best in the world, based on number of users. DuckDuckGo has a market share of 0.39%. It is widely-known for its search privacy.
If you are current with recent news in the digital marketing industry, you will notice that many users are complaining about Google privacy. This is because Google tracks, monitors, and collects users' data.
Google uses all the data it collects to improve usability and targeted advertising. But if you ever feel that your privacy is being invaded, or you don't want your user data and activity to be stored, then DuckDuckGo should be a more private alternative. targeted advertising, you might want to give DuckDuckGo a chance.
In fact, its tagline is "Privacy, simplified." DuckDuckGo claims that they don't store personal information. This is very good for users.
However, it's bad for you as a business owner in Nigeria. Since DuckDuckGo doesn't store user data, how will you know the right marketing strategy or tactic to use on it?
DuckDuckGo has an average search volume of 27.4 million every single day.
8. Naver
Worldwide Search Engine Market Share: 0.13%
Just like Baidu and Yandex, Naver is a region-specific search engine. It's very prominent in South Korea, and has almost no popularity outside this region.
Naver is the 8th largest search engine in the world based on the number of users. It has a market share of 0.13% in the world and 75% in South Korea. No wonder it is often referred to as "The Google of South Korea."
Naver search engine was created in 1999. It was the first web portal to launch and use its own search engine in South Korea.
The Naver company also offers many services like encyclopedia, children's search engine, news web portal and email services.
9. America Online (AOL)
Worldwide Search Engine Market Share: 0.06%
AOL used to be a pathfinder for many other search engines. It was one of the pioneer search engines in the world. However, AOL holds only 0.06 percent of the world's search engine market share.
America Online, abbreviated as AOL was birthed in 1985, in New York City, the United States. It was originally a web portal and online service provider that offered dial-up service, web portal, email, and instant messaging.
AOL was a success, as many people made use of it. In fact, this company acquired Time Warner for 165 billion USD in 2000. It was also around this time that AOL had NetFind, its own search engine. It was later renamed "AOL Search" in 1999.
With time, AOL lost its authority and dominance in the digital and search engine industry. And just as you might have guessed, the Google thing happened.
AOL was later acquired by Verizon Communications in 2015, for an amount of 4.4 billion USD. Although AOL Search is still in service today, it only exists as a small part of Verizon.
10. Seznam
Worldwide Search Engine Market Share: 0.05%
Seznam was created by Ivo Lukačovič in 1996. It is based in Prague, a capital city in Czech Republic. Seznam search engine was the top search engine in Czech Republic, but then the Google thing happened as well.
Most people shifted to Google over time. This is why Google search engine has a market share of 84% in Czech Republic, leaving 16% for the other search engines. Seznam also has many internet services.
Conclusion on the Top 10 Search Engines for Business Owners in Nigeria
We have said it earlier on, and will now repeat. This list of the top 10 search engines was ranked based on the number of people using them, and not by user experience or quality of service.
As a business owner that is into digital marketing, you should focus your marketing efforts on search engines that have the most target audience. And our answer is Google and Bing.
As a Nigerian business owner, you should also know that the Google search engine is the most prominent in the country. And you can easily rank your website in Google if you let us do your Search Engine Optimization (SEO) for you.
What is an SEO Service? What is SEO in Digital Marketing?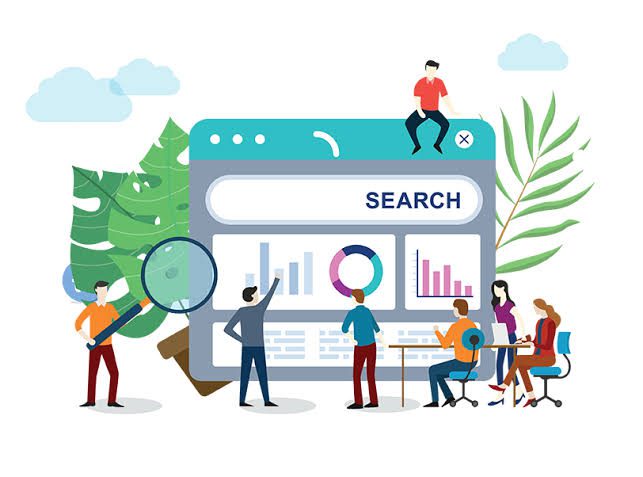 According to Search Engine Land, Search Engine Optimization, SEO is the process of improving your site to increase its visibility when people search for products or services related to your business.
According to Mail Chimp, Search Engine Optimization is the process used to optimize a website's technical configuration, content relevance and link popularity.
That way, the pages can become easily findable, more relevant and popular towards user search queries. As a result, search engines rank them better. Users can search on Google, Bing, Yahoo, Baidu, DuckDuckGo, YANDEX and other search engines. 
The more visibility your pages have in search results, the more likely you are to get attention. It will also keep both potential and existing customers close to your business.
What is the Difference Between SEO and Digital Marketing?
This question is just like asking for the difference between a vehicle and a car. We all know that a car is a type of vehicle, and there's no need to compare them.
This is the same case with Digital Marketing and SEO. SEO is a type of digital marketing itself, and it does not need to be compared.
Digital marketing involves selling your products and services via channels like social media, SEO, email, PPC, web design, mobile apps, etc. In simple terms, digital marketing is any form of marketing is done on an electronic device.
As you can see, SEO is one of the many forms of digital marketing. We hope this answers your question.
Benefits of Search Engine Optimization (SEO) for Your Business in Nigeria
It's not surprising to see many Nigerian businesses doubting the effectiveness of SEO. Should I invest in search engine optimization (SEO)? Does SEO offer real value? Is SEO really an important factor in business growth?
As a result, we have compiled the significant benefits of search engine optimization for your business in Nigeria.
1. SEO Is a Primary Source of Leads
Search Engine Optimization (SEO), is one of the inbound strategies for driving sales leads.
Generally, inbound strategies are the most successful sources of leads for Business to Business (B2B), Business to Customer (B2C) and non-profit organizations.
These inbound strategies include search engine optimization (SEO), social media marketing (SSM), content marketing, referrals and lots more.
According to Alexa, search engines are the major source of website traffic for many industries on the internet. Most users find new brands by using search engines.
To give you a better understanding, here is an infographic from Devrix. It shows the most popular websites industries and how they get their traffic visits.
2. SEO Leads to Higher Conversion Rates
If your website ranks high on a few search engines (especially Google and Bing), it will improve the conversion rates of your business. If you keep up the good work for some time, many customers in your industry will know of your existence as well as your competence.
Apart from increasing your Domain Authority (DA), your website will be seen by search engines as more credible and reputable.
Once your potential and existing customers become more familiar with your business' products and services, they will sign further deals with you. It's only a matter of time!
3. SEO Promotes Better Cost Management
SEO is the basis of a successful inbound marketing. It can help business owners in Nigeria to optimize their cost management and save revenue from different angles of their business.
Better cost management is one of the benefits of SEO to your business in Nigeria and beyond. If you make use of professional rank tracking tools, you can boost your rankings and organic traffic.
In a few words, here are three instances where SEO marketing techniques can lead to better cost management.
3. Low Cost Lead Generation
According to HubSpot, inbound lead generation can save you 61% of revenue when compared to outbound lead generation.
You Won't Need to Run PPC Ads Any Longer
Once you manage to rank among the top websites on the Search Engine Results Page (SERP), there will be no need for you to run pay per click advertisements.
As long as users visit your website through the SERPs, you will continue to stay above the rest of the search results. And if you are already in a top position, why would you need to invest in PPC ads?
Cost-Effective Pertaining Activities
There are few marketing activities that are involved in inbound lead generation. Few of them are social media management, blogging, referrals and many more. 
These inbound lead generators require little or no significant capital investment. On the contrary, outbound lead generation activities can be very costly at times. Outbound activities include selling directly and visiting clients physically.
4. SEO Increases Brand Credibility
Nobody cares whether you rank first, second or third. You only need to appear on the first page. That will convince search engine users that you are one among the best brands in that industry. 
Another good thing that comes out of this is that they will think your services are better than your competitors on the second and third SERPs.
On the contrary, lets assume you are deep down (close to bottom) on the Search Engine Results Page. Or let's say you are on the second or third page. I'm this case, search engine users may not find you. Even if they do, they might think you are less credible than your competitors.
A thing like this will mislead customers, and they will prefer to patronize businesses that have their websites ranking above yours.
5. SEO Leads to Better User Experience
Search Engine Optimization (SEO) leads to a better user experience in a very simple way.
There is a type of SEO known as Technical SEO. Technical SEO focuses on making your website easy to navigate, very fast, easy to crawl, etc.
Technical SEO is a collection of efforts you take in improving the technical aspects of your website.  This increases the ranking of its pages in the Search Engine Results Page.
Most people classify Technical SEO under Off-page SEO, but they are actually different things. Now let's look at some factors that influence Technical SEO.
Website Speed

Search Engine Crawling

Hreflang Tags (For international websites)

Dead Links

Security (HTTPS)

Data Structure

XML Sitemap
There are many ways in which you can improve your website and increase the user experience (UX). One of them is having blog posts and webpages that are easy to navigate. A mobile-friendly website configuration is part of it as well.
For instance, if an animation on your website not performing well, you will want to optimize it so as to improve your SEO. But in the process of doing it, you are improving the user experience as well.
So, the next time a visitor revisits your website, he/she will enjoy the smooth and slick experience. A better user experience will bring in more clicks, leads, brand recall, as well as more leads conversions.
As you can see, SEO will improve not only your ranking on the Search Engine Results Page (SERP), but also optimize your user experience. When your UX is better, people will stay on your site for much longer. This will also influence your SEO since the average time spent on your website is also a factor.
6. SEO Encourages Local Users to Visit the Physical Store After the Search
This is very much true, although not in all cases.
Its works very well with local SEO. Local SEO has many benefits, especially for small businesses that have an online as well as a physical address.
Whenever a potential buyer searches a product or service on Google and it's related to what your business does, you website will be visible to the searcher.
After conducting a local search, a serious buyer is more likely to visit your physical office address. For instance, if a Google user can search for "Best Bean Porridge Restaurant in Lagos".
He/she will be shown many restaurants on the Google Search Engine Results Page. Such person can visit any of those restaurants and might even become a frequent customer. And the restaurant owner has SEO to thank for that.
You might think this is a joke, or maybe it's luck. But it isn't. It's a well tested and proven fact. In fact, according to Think with Google:
76% of prospective buyers that did a "near me" search eventually visited a similar store within 24 hours. 28% of them made a purchase.
76% of people who search on their smartphones for something nearby visit a business within a day.
88% of people that conducted a local search on their smartphone visited a related store within a week.
1.5 billion people visit 1.5 billion destinations every month related to their Google Searches.
7. SEO Offers an Impressive Return On Investment
Whenever Nigerian business owners review their digital marketing channels, the return on investment (ROI) is always a crucial factor. 
Although Search Engine Optimization (SEO) requires time to bring expected results, it always has an impressive ROI at the end of the day.
According to 99 Firms, an average SEO lead has a close rate of 14.6%, unlike the 1.7% observed from outbound leads.
This let us know that search engine leads have a close rate that is almost 12% more than traditional marketing. However, this only applies to websites on the first and mid-second Search Engine Results Page (SERP).
If your brand's website ranks at the bottom of page two, three, four and beyond, you might experience very little or even no leads at all.
According to Search Engine Watch, the first website on Google SERP receives 33% of all search traffic. This shows that being highly visible on search engines will increase your traffic as well as revenue. That is why an impressive return on investment (ROI) is one of the benefits of SEO in Nigeria.
8. SEO Is Indirectly a 24/7 Brand Promotion
May be you haven't took a moment to reason it. Please do!
Unlike traditional marketing, and even PPC marketing, Search Engine Optimization does not stop when when your physical store is closed.
Your web pages and blog posts won't disappear even when your digital marketing budget runs out. The same can't be said for PPC marketing (paid advertising).
Any result that is achieved through organic SEO will last longer than paid promotion. There are more than 60,000 web searches on Google every second. Now imagine if your website has one share out of that figure.
Also, SEO helps your business to get to potential clients at the exact moment they need your product or services.
9. Local SEO Increases Engagement, Traffic And Leads Conversions
Local Search Engine Optimization (SEO) is all about optimizing your website for a specific location. As a result, people from such regions will find your site more quickly.
This helps in transactions since they can trust your business more knowing you are close to them.
Local SEO narrows down your coverage to more specific regions. If you own a business in Nigeria and your company has a website, you can narrow a particular keyword to a specific location.
For example, if your business is in Ikeja, Lagos you can narrow down a keyword to that location. That way, someone from Maiduguri in Bornu state won't readily see your website among the Search Engine Results.
But people from other parts of Lagos (aside from Ikeja (most probably near Ikeja)) can also see your site when that keyword is searched.
Local SEO plays a crucial role in:
"Near me" searches

Pay Per Click Marketing
10. Search Engine Optimization (SEO) Is the Best Way To Know The Voice A Consumer
SEO makes us understand changes in the Search Engine. It lets us understand what customers want, and how their wants have varied over time.
Search Engine Optimization (SEO) makes us understand the voice of our audience, what feels trendy and what feels outdated to them.
Tools like Google Keyword Planner makes use of information like this to let On-page SEO experts know which keywords are still getting engagement.
In short, Search Engine Optimization (SEO) gives hints to current consumer and user behaviour.
This can be observed and collected through the following.
Search query data

SERP analysis

Analytics data and AI insights
What are the Types of SEO Services? What Is On Page SEO and Off Page SEO?
We have two main types of SEO. However, there a third one, known as Technical SEO. Some people classify it under Off-page SEO, but it can actually stand on its own. 
On-page SEO

Off-page SEO

Technical SEO
On-page SEO
On-page SEO is everything you do to your own website pages (or blog posts) to improve their position in search engine results. Some factors that affect On-page SEO are:
Content Size (number of words)

Keyword Research

Title Tag

Meta Description

Alt Text

SSL/HTTPS

URL Structure

Internal Linking

Page Performance and many more
Off-page SEO
Off-page SEO is the total sum of tactics and efforts that you make use of in promoting your content on third-party sites across the internet. A perfect example of this is BACKLINKING. Here are some factors affecting Off-page SEO:
Backlinks

Domain Authority

Social Promotion

Local SEO

Google My Business
Technical SEO
Technical SEO is a collection of efforts you take in improving the technical aspects of your website. This increases the ranking of its pages in the Search Engine Results Page.
Most people classify Technical SEO under Off-page SEO, but they are actually different things. Now let's look at some factors that influence Technical SEO.
Website Speed

Search Engine Crawling

Hreflang Tags (For international websites)

Dead Links

Security (HTTPS)

Data Structure

XML Sitemap
How Much Does SEO Services Cost in Nigeria?
To be honest, each SEO agency in Nigeria set its own price based on many factors. The popularity of that agency and clientele is also a thing to be considered. 
SEO pricing ranges anywhere between NGN 10,000 per hour to over NGN 50,000 per hour. The price depends on the SEO agency you hire.
Let's look at a real life example. Almost all business owners in the digital marketing industry knows Neil Patel. The SEO-famous Neil Patel charges up to USD 5,000 for an initial consultation that would last only for an hour.
That is equivalent to NGN 2 million, if we use NGN 400 as the dollar to naira exchange rate!
This very expensive SEO consultation fee doesn't mean that your friend's daughter next door that is into digital marketing can't do it for NGN 20,000 per month. And she might even know what she's doing!
Do not quote us wrong. We are not saying that Neil Patel is not worth the USD 5,000 fee. All we are saying is that pricing is not the only thing that matters. What matters is your budget, and the competence of the SEO expert you are hiring.
Once you understand this logic, it will be easier to hire SEO firms in Nigeria. If you are very sure of the expertise of that very expensive firm, you can hire them.
If that small agency is the only one you could afford, you can also go for it. What matters most is that you should be sure they can drive the SEO results you need.
Still on SEO pricing: How to Pay for SEO Services
The method of payment also has an impact on the price. We have hourly, month, project and package based pricing.
1. Hourly SEO Pricing
Hourly payments is the most simple and straight-forward way if settling your SEO expert. Mind you, only individual SEO experts and freelancers will charge you per hour. SEO firms and companies will use a more professional schedule.
2. Monthly SEO Pricing
In the monthly pricing system, you will pay the SEO agency or expert a fixed amount of money at a fixed date of each month.
3. Project-based SEO Pricing
Some digital marketing companies in Nigeria also make use of project-based pricing. This type of pricing is simple. You give them a task, set your marketing goals and pay an advance fee.
Once the task is done your marketing results have been driven, you will pay the agreed amount. The faster they arrive at your results, the faster they get paid.
4. Package-based SEO Pricing
This is the type of pricing that most SEO companies make use of in Nigeria. Such agencies will offer many pricing packages, each with a different feature. You can select the one your business needs (and can afford).
Once you subscribe to the package, the work will be done for you. However, the package-based pricing favours the SEO agency more than the customer. This is because you have to pay before the service is rendered.
One of the ways in which you can protect yourself is by patronizing a SEO agency that has a money-back guarantee.
Prolanz Digital Services is such an agency. If you are unsatisfied with our services, you can request your money back within the trial period applicable to the pricing plan you subscribed to.
Things to Consider When Hiring an SEO Firm for Your Business in Nigeria
When making the choice of hiring an SEO company in Nigeria, it's very important to consider many factors.
Previous Performance (And Reputation)
One thing about a reputable SEO company in Nigeria is that they will make their portfolios and testimonials visible to the public online.
That way, potential customers can glance through their past work and determine if they are really worth doing business with.
Also reviews from previous clients matter. You can check social media platforms to see how people feel about the services of such company.
Area Of Expertise
Before choosing from a list of SEO companies in Nigeria, you should take a look at their core services. Is Search Engine Optimization (SEO) one of their core services. Or is it just a supplementary service.
You should go for a company that have SEO marketing as one of their main streams of revenue.
Price
Everything always comes down to money. Because every business wants to make more money while investing as little as possible.
Well, you should consider prices too. However, price is a very tricky factor. An SEO company that offers service at a lower price can be actually more competent than those with lower price.
But there are always ways to make the firm reduce the price, even if they don't want to. Custom (on-demand) pricing plans are the best. They have only the features that you consider essential to your business and nothing more.
What is Meant by Search Engine Marketing?
Search Engine Marketing, SEM is a digital marketing term that includes SEO and a few other paid advertising strategies. Just like SEO, Search Engine Marketing operations are also carried out on search engines.
Here are the most popular Search Engine Marketing strategies:
PPC advertising

Local SEO

Display advertising

Shopping or product advertising

Remarketing
What is the Difference Between SEO and SEM?
Search Engine Marketing and SEO are similar in some ways, since they are both aspects of a larger digital marketing process.
However, they have their differences. Let's take a look at some of them.
1. Meaning
SEO is the process of optimizing your website to make it perform better in search engines like Google.
Search Engine Marketing, SEM is a series of marketing activities that you carry out to improve brand awareness, leads and sales. It involves search engines, SEO, pay-per-click (PPC) ads, local listings and lots more.
2. Digital Marketing Results
We all know that SEO takes a very long time to surface, but the efforts are always worth it.
One of the main benefits of SEM over SEO is that it has an instantaneous effect. 
Search Engine Marketing, SEM can be anywhere between short-term and long-term, depending in your marketing strategy, as well as goals.
3. Digital Marketing Budget
As you already know, SEO is totally free. Except for the money used to subscribe to premium SEO and analytic tools, you don't need to pay a dime.
On the contrary, Search Engine Marketing (SEM) needs an extra digital marketing budget. Aside from creating your SEM campaigns, you also need money to run them.
Once the digital marketing budget set aside for SEM runs out, your ads will no longer run. This will cause an immediate drop in traffic, leads as well as overall sales.
4. Activities and Channels Involved
SEO has only one activity involved, and that activity is SEO itself.
On the other hand, SEM requires many marketing channels and activities. These include PPC, local SEO, display advertising, remarketing, shopping and product advertising.
5. Maintenance
Search Engine Marketing, SEM is straight forward. It doesn't involve any special maintenance, since its supposed to be short-term.
The same can't be said for SEO. Since it's a long-term digital marketing process, you will need some sort of maintenance along the line.
SEO is not a marketing task that can be done once and for all. You also have to maintain your rankings, since your competitors can easily do some keyword research and optimization, thereby stealing your spot in search results.
What Are the 3 Main Search Engine Marketing Products?
The three main search engine marketing products are Pay per click, Local SEO, and Organic SEO.
1. PPC (Google AdWords)
This type of online advertising is one where business owners bid on certain keywords. Whenever that keyword (or a related term) is searched for, the ad will be shown.
However, not only your ad will be to be shown in sponsored search results. Other business owners that bid for that keyword will also have their ads in the same search results as yours.
Whenever a Google or Bing user clicks on the ads, you will have to pay a fee. PPC ads are always positioned on the top and bottom of the search results.
2. Local SEO
The purpose of Local SEO is to appear in "near me" searches. It is also aimed towards making your business listing become visible to a potential buyer on the Google Maps results page. 
Unlike PPC, local SEO is an unpaid advertising. Local SEO also appears in the middle of SERPs.
3. Organic SEO
Organic SEO is the normal SEO that you are already familiar with. No more, no less. Organic SEO is totally free, and there is no charge for clicks.
Why Choose Prolanz Digitals as Your SEO Company in Nigeria?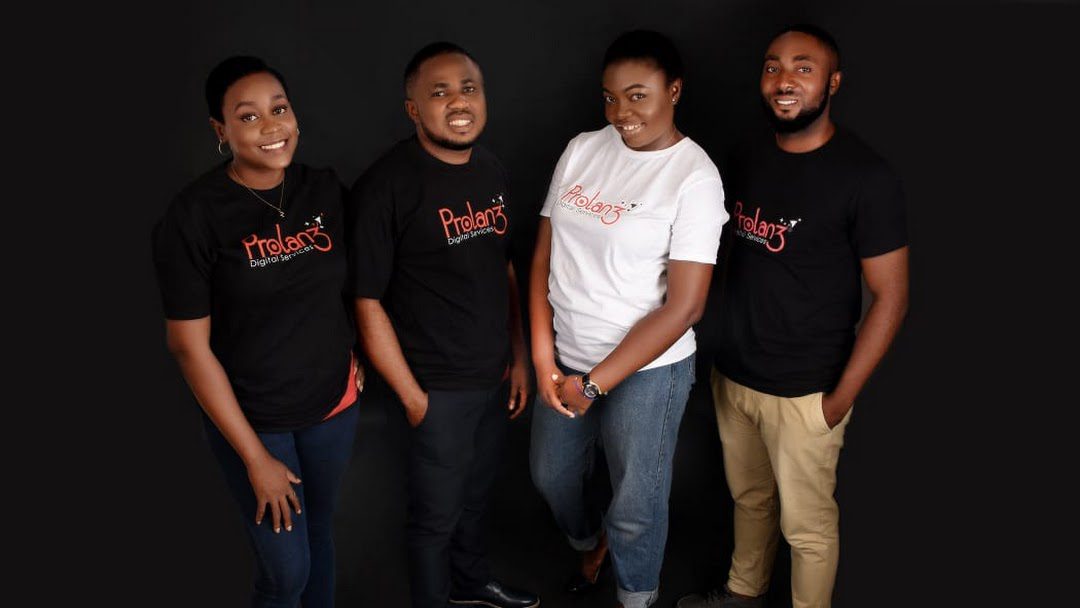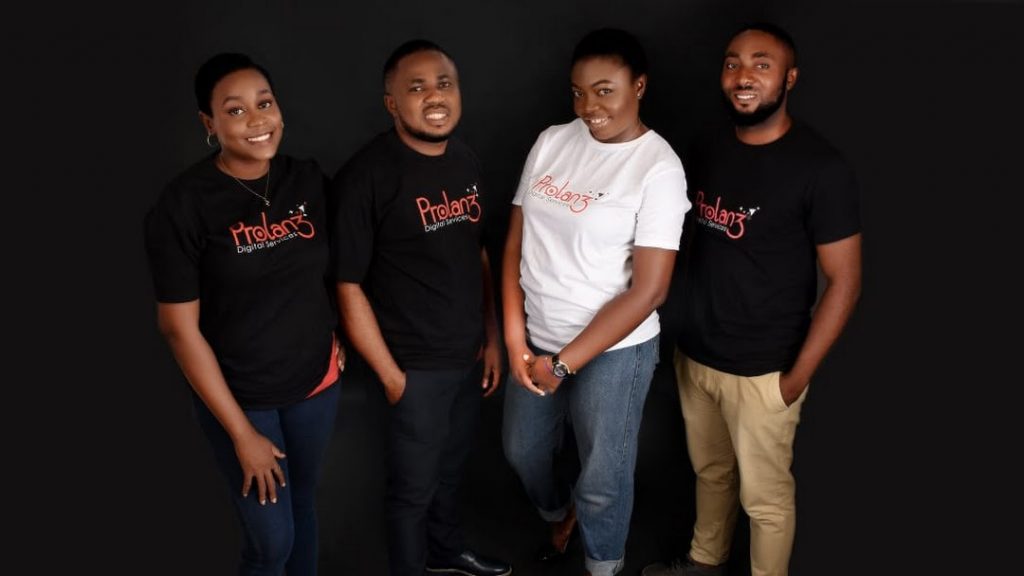 Of course, there are many digital marketing agencies in Lagos, Nigeria. And there are also many SEO firms. However, you will be making a very wise decision by hiring Prolanz Digitals to do your search engine marketing and optimization.
Many things distinguish our Search Engine Optimization (SEO) services from others in the digital marketing industry. We have summarized them to 5 reasons. And the 5 reasons are below.
1. We Drive Results That Most Digital Marketing Agencies Can't. We Are the Best SEO Company in Nigeria for Top Ranking Websites
At Prolanz, we drive real-time SEO marketing results that make a difference.
Truth be told, many Search Engine Optimization (SEO) companies claim to increase stats, but in the long run, only a little increase in noted in revenue.
But at Prolanz Digitals, such things are unheard of. We bring you results that actually reflect on your Return On Investment (ROI). These results are significant and rapid.
And not only do we focus on sales, we also ensure the continuity of your website. Come to think of it. Traffic, leads, SEO marketing and results won't matter if your site get penalized. At least not for a while.
One of our Search Engine Optimization (SEO) services ensure that you discover and stop wrong practices that silently kill your site. Also, we can help you recover from penalties.
You may be looking forward to:
Boosting your site traffic

Becoming more visible on Search Engine Result Pages (SERPs)

Getting more leads

Converting sales leads to real sales

Achieving everything!
Regardless of your goal or what you are looking for, we can always help you accomplish them. At Prolanz, we don't just do the talking, we do the walking as well.
2. We Have Straight-Forward (And Affordable) SEO Pricing Plans
Earlier on, we termed our SEO company as the leading and top Digital Marketing Agency in Lagos, Nigeria…
…and you might assume that working with Nigeria's leading Search Engine Optimization (SEO) agency must be very expensive. Well, that's quite the opposite of what you will later find out about us.
Prolanz Digital Marketing Agency offers many affordable SEO pricing plans and packages. And how much do we even charge our clients? Just a small token. We charge less compared to other companies in the Nigerian digital marketing industry.
Talking of honesty and transparency, we are not found lacking. We publish all our digital marketing pricing plan and packages. That also includes Search Engine Optimization (SEO) plans as well.
We always want our potential clients to know what they are about to do, it's significance and of course, the cost.
Making our prices readily available to the public seems unwise and it puts our Company at an unfair disadvantage. However, we still see it as a precautionary measure to prevent future issues. 
Moreso, the fact that a close competitor offers a price that is a little bit cheaper than ours doesn't mean they will show more commitment to your business.
3. Our 8 Years Experience In The Nigerian Digital Marketing Field Doesn't Count For Nothing
At Prolanz Digital Marketing Company, we have started rendering quality Search Engine Optimization (SEO) services to clients, even before we had a website and blog of our own!
All those times, we have been here, optimizing blogs and websites so they can be more visible on the Search Engine Results Page (SERP). 
Over the years, we have discovered strategies that other Search Engine Optimization (SEO) firms don't have.
Such rare strategies allow us in optimizing your business' website more efficiently. And that's why we said that our 8-year experience does count for something.
4. We Are A Team Of Professionals
Being Nigeria's best SEO company makes us a beacon for experts in the Nigerian Search Engine Optimization (SEO) field.
It's with the efforts of our capable employees that we have got this far. And you know what? They are still anxious to about driving the best results for your brand's website.
Our team of professionals is determined to make our clients satisfied. And that's what has been happening so far. We are convinced that the same will be for you. 
Regardless of your goal or when you need to achieve it, Prolanz Digitals will get it done for your business. When you sign a deal with us, you will have your own  dedicated experts that will reinforce your Search Engine Optimization (SEO) efforts.
That way, your SEO marketing strategy goes as planned. 
5. We Are More Committed To Your Business
Unlike most Search Engine Optimization (SEO) companies in nigeria, we show much commitment and dedication to your business. We give you more attention than you actually paid for.
Many Search Engine Optimization (SEO) companies in Nigeria were actually website design outlets. They noticed that digital marketing could be more profitable that most people think. As a result, they started rendering Search Engine Optimization amongst other things.
Most of them don't even employ SEO professionals. They purchase online courses in Search Engine Optimization and force their already-existing employees to learn.
This can be a little bit funny or unbelievable, but it's happening. At Prolanz Digitals, we are not like that. And in fact, we have been providing clients with Search Engine Optimization services before we started website design and management.
Prolanz Digital Marketing Agency handles your site's SEO as if their further existence depends on it. And it actually does, because there will be no further patronage from clients if we don't drive real results.
The Best Search Engine Optimization (SEO) Company in Nigeria
Get Real Time SEO Services That Drive Real Results!
If you are in search of a top-notch SEO Company that is willing to optimize your website for the best results, search no longer. Prolanz Digital Marketing Agency is here for you. We are the number one digital marketing company in Lagos, Nigeria.
Contact us today to know how our Search Engine Optimization (SEO) services can boost your online visibility, increase your sales, and optimize your online presence on a large scale.
In summary, our SEO professionals will work with you to ensure you have:-
Could you be Generating More Revenue From Social Media? Have a Free Strategy Session with us!
We've driven over​ 2,137,349 Leads for clients through digital marketing​
Talk to us. Let's discuss…
Or talk to an expert right now!