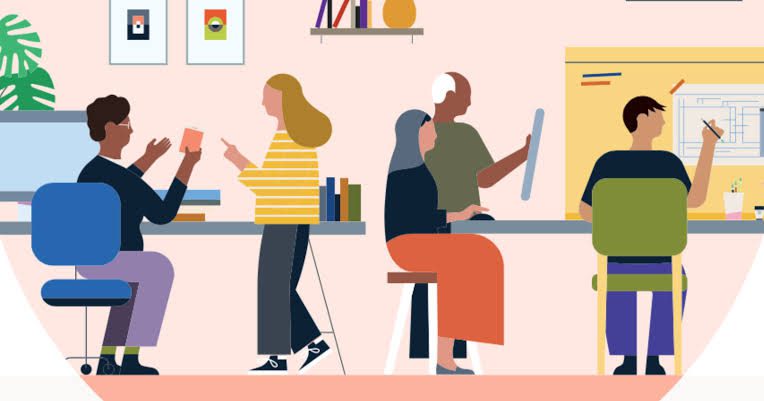 Prolanz Digital Marketing Agency is the best LinkedIn advertising agency in Nigeria. Work with us and increase your traffic visits and leads through our LinkedIn advertising services.
LinkedIn is a B2B-based social media marketing and advertising network. This platform is used by thousands of companies and millions of users. Our LinkedIn advertising agency in Lagos works with this platform to advertise for many businesses.
LinkedIn Advertising is a very cost-effective way to increase your brand awareness and drive quality traffic to your business page. 
Can You Put Paid Ads on LinkedIn?
Yes, of course. There are more than 750 million active users on LinkedIn. This makes it a very great choice for social media advertising for businesses in Nigeria.
You can use Sponsored Content, Message Ads, Dynamic Ads, Text Ads, or a combination of all four.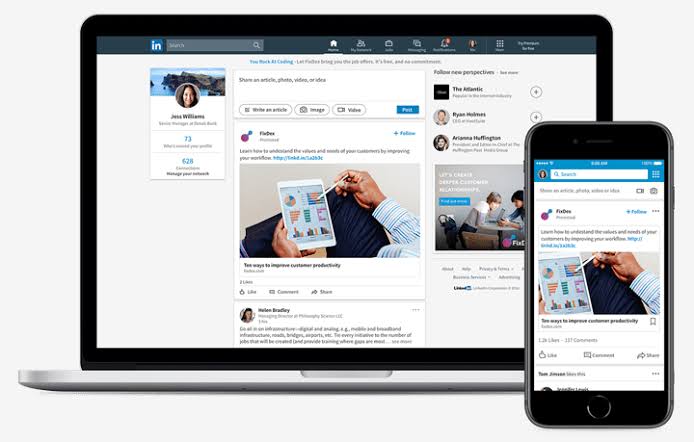 1. Text and Display Ads
The text and display ads on LinkedIn work just like Google paid ads. The main difference is that each ad has an image attached to it.
They do appear in most places on the app. The only place you don't see text and display ads on LinkedIn is in the news feeds. This is because there's already another type of ad on the newsfeed called sponsored ads.
These ads also show up in users' message inboxes, and on the side and bottom of the LinkedIn homepage.
2. Sponsored Content
As we have said earlier on, LinkedIn text ads don't appear on news feeds. Sponsored content is what shows up in its place.
LinkedIn sponsored content works in a way that's similar to a promoted or sponsored post on Facebook. There's an option to choose the audience that you'd like to show that post to. When your target audience finally sees it, there'll be a "sponsored" label visible under the title.
3. Premium Display Advertising
If you want to drive more results, you can go for LinkedIn's premium display advertising. However, Premium Display ads cost more than text ads and sponsored posts.
Due to this, it's important that your targeting is very specific. That way, not everyone will get to see and click on your ads. Only the users likely to patronize your business will see and probably click on them.
This will be to your advantage, as we're a full-service digital marketing agency in Nigeria. Aside from being very experienced with LinkedIn advertising, we can help you get all the visual elements you need to get the best ROI on your ads.
Premium display ads will always be shown to your audience in the original colour. They are often displayed on any of the two LinkedIn side banners. They are also shown in the long horizontal banners at the top and bottom of LinkedIn's home page.
4. InMail Ads
InMail advertising is a very useful ad format for B2B enterprises that work and engage with other brands and businesses on the LinkedIn network. This LinkedIn ad format enables your business to send sponsored emails to any of LinkedIn.
InMail ads look like real emails. The only difference is that it has a buying or a different motive aside from friendship. LinkedIn InMail ads add a personal touch when connecting you with your audience.
However, there's one restriction. LinkedIn protects the interest of its users, so the number of InMail ads a user can receive is limited to one every 60 days.
5. Follow Company Ads
If your business account is new on LinkedIn, and you want to build up your follower base, you can make use of LinkedIn's Follow Company ads.
It's very similar to Facebook campaigns. Ads like these are often displayed in users' news feeds, prompting them to follow your company on the LinkedIn network.
Benefits of LinkedIn Advertising For Businesses in Nigeria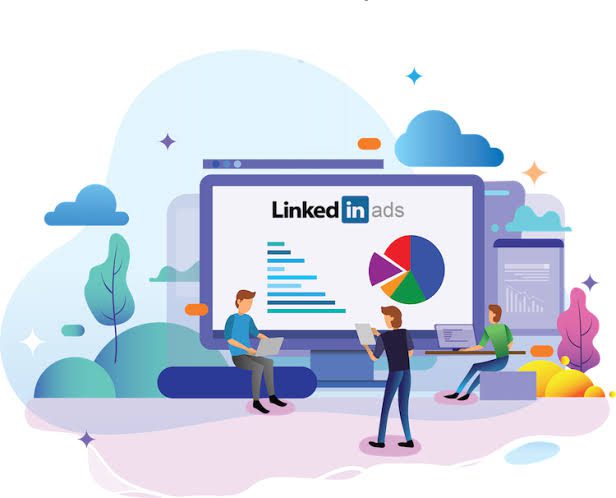 Whether yours is a new brand, small business or an established company, LinkedIn advertising and marketing will grow your business.
Let's look at the 5 key benefits of LinkedIn advertising.
1. LinkedIn Advertising Helps to Reach a More Professional Audience
One of the most common differences between LinkedIn and other social media networks is their audience.
Users on LinkedIn are older, more educated and more professional. Most of the users have attained a significant position in their career and tend to earn a higher income than users of almost all other platforms.
Mind you, note that most LinkedIn users also make use of other social media networks like Facebook, Instagram and Twitter.
If we are to make use of all this demographic info, we can predict and estimate a few facts. For instance, you can take a look at a user's profile and predict a young entrepreneur in his/her 30s who has a university degree and earns around ₦200,000 per month.
Now, come to think of it. This demographic info is useless if your business's target audience and main consumers are teenagers as well as low-income individuals.
However, if your major customers and target audience are working-class professionals or entrepreneurs, then LinkedIn would be your best choice for social media advertising in Nigeria. The same thing applies if your business is a B2B enterprise.
2. LinkedIn Advertising Let's You Target Your Audience Through Industry Specifics
The success and return on investment of your social media advertising campaign depend on how your ads reach your target audience and potential buyers. The targeting options on the social media advertising platform you choose are very crucial.
It's ok if you need more explanation on this. Let's use Facebook as an example here. Facebook targets its ads based on interest and user behaviour.
On the other hand, LinkedIn does its targeting with industry-specific variables. Aside from making use of demographic info of its users, LinkedIn allows advertisers to target their ads using factors like:
1. Job title
2. Job function
3. Seniority
4. Company name
5. Company size
6. Industry
7. Skill
8. Degree type and name
These targeting options are very huge LinkedIn advertising benefits on their own. As a result, LinkedIn is a very good social media advertising network for businesses that want to target potential customers.
Brands, businesses and companies that provide services for specific job titles, industries and degree types can all increase their brand awareness and drive engagement with LinkedIn's narrow targeting.
3. LinkedIn Advertising Let's You Take Advantage of Certain Types Of Advertising
If your business is already into social media advertising, then you should already know the most common ad types.
Just like other social media ad platforms, LinkedIn allows advertisers to use multiple ad types and formats. For example, businesses can use sponsored posts and sidebar ads to get exposure, clicks, and conversions.
With LinkedIn advertising, you can leverage the power of Sponsored InMail. Sponsored InMail is a type of LinkedIn advertising that is integrated into LinkedIn's internal messaging platform.
This is a very significant benefit of LinkedIn advertising. Since the ad will be sent to the user's inbox, it has a much higher open and click-through rates than regular emails.
Just think about it for a moment. Not everyone will know it's an ad before opening the message. Also, the user is in the inbox and not in his/her newsfeed at the time of opening the ad.
That means there's nothing else capturing their interest at that moment. If your ad is compelling enough and is what they need, users will click on it.
4. LinkedIn Advertising Let's You Take Advantage of Lead-Nurturing Possibilities
Most social media advertising goals and objectives focus on promoting brand awareness and lead generation. However, not all think of what happens when their leads visit their profile or website.
If you are not able to nurture your leads, there's no possible way you can persuade or convince them that they stand to gain the most if they patronize your business.
Usually, nurturing leads seems to be only possible with email and messages. However, LinkedIn advertising offers more opportunities.
One of the things that make LinkedIn Advertising stand out amongst other social media advertising platforms is its network's Lead Accelerator feature.
LinkedIn's Lead Accelerator feature allows advertisers to track their most valuable potential buyer and serve them more targeted ads. These ads are intentionally and specifically directed toward them to increase their chances of converting to real customers.
Through remarketing to recent web visitors and list-based advertising, it helps you better nurture your leads on their way to becoming customers.
LinkedIn advertising really helps with remarketing and retargeting of prospective customers. This includes leads that visited your website recently but didn't buy anything. By giving them retargeted ads, you'll be nurturing them to become actual customers.
5. LinkedIn Advertising Increases Your Conversion Rates
The last key benefit of LinkedIn advertising is something most brands and businesses are already familiar with. LinkedIn advertising can increase your conversion rates, as long as you play your cards right.
Some of the benefits we mentioned earlier also lead to this benefit.
According to HubSpot, LinkedIn ads convert users to leads at a very significant rate. To be specific, LinkedIn paid ads have a conversion rate of 6.1%. This is more than twice the conversion rate of Google search ads (2.58%).
How Much Does it Cost to Run a Sponsored Ad on LinkedIn? How Much Does Our LinkedIn Advertising Agency in Nigeria Charge?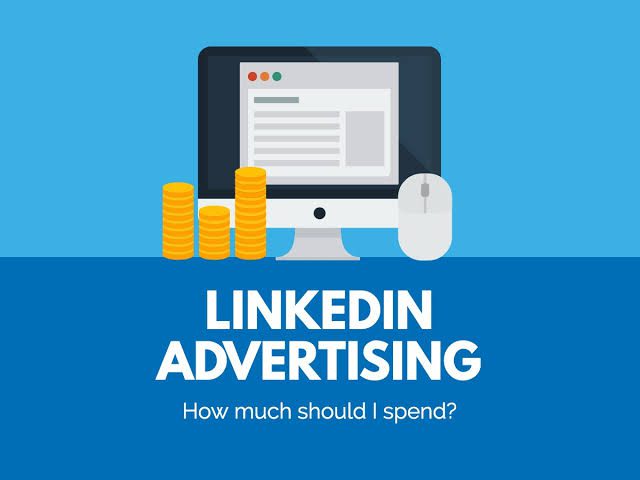 Generally, LinkedIn advertising costs depend on many factors. This includes your target audience, goals of your campaign, bid and lots more.
On average, the cost of LinkedIn paid ads is USD 5.26 per click, USD 6.59 per 1000 impressions, and USD 0.80 per send.
At Prolanz Digital Marketing Agency, our LinkedIn advertising service in Nigeria costs between ₦50,000 to ₦400,000. There are intermediate prices as well, depending on the LinkedIn advertising pricing package you go for.
What Bidding Options are Available for Linkedin Ads?
There are three different bidding options available for LinkedIn ads:
1. Cost-per-click (CPC)
2. Cost-per-impression (CPM)
3. Cost-per-send (CPS)
What Makes Prolanz Digital Marketing Agency the Best LinkedIn Advertising Agency in Nigeria?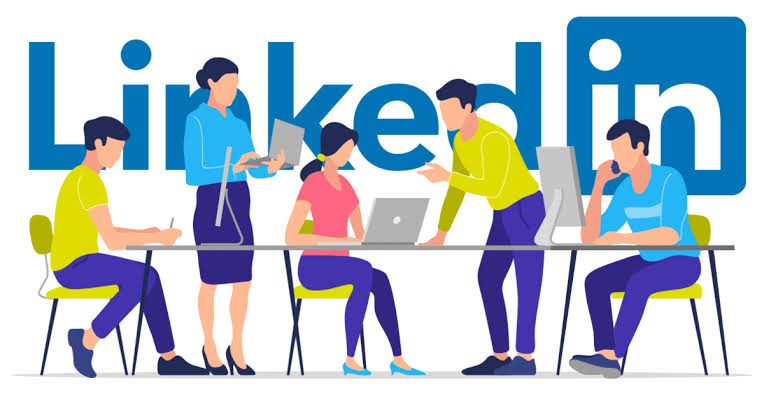 1. We are a full-service social media advertising agency, based in Lagos, Nigeria.
2. We have over 8 years of experience with LinkedIn Ads.
3. The quality of your LinkedIn ads will be very optimized.
4. Our LinkedIn advertising services in Nigeria are one of the most affordable.
5. We offer a free trial period of 30 days on all our social media advertising services. LinkedIn advertising is one of them.
What Our LinkedIn Advertising Agency in Nigeria Can Do For You?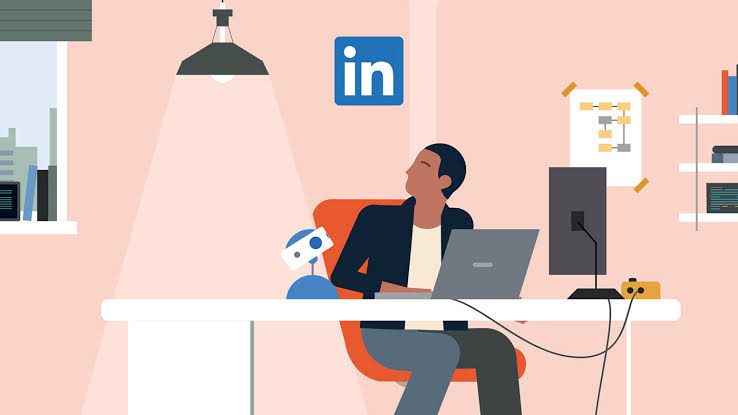 1. Our LinkedIn advertising agency in Lagos, Nigeria will build you a very effective LinkedIn Ad strategy. We'll also help you determine which buyer personas to be used on LinkedIn.
2. We will help you focus our attention on the most effective LinkedIn ad types. This includes sponsored updates and direct sponsored content.
3. Our content marketing and content writing team at Prolanz Digital Marketing Agency will create engaging emails that will capture the attention of your potential buyers.
These emails will be used in your LinkedIn's sponsored InMail ads.
4. Our content writing team will also help you create content for your LinkedIn articles and offers. We stay on top of the current industry trends. We'll write, edit and publish the content on your behalf.
5. At Prolanz Digital Marketing Agency, we integrate our LinkedIn advertising with your other marketing platforms like Google Analytics. This is to give you a very sharp insight into the behaviour of your traffic visitors.
Get the Best LinkedIn Marketing and Advertising Services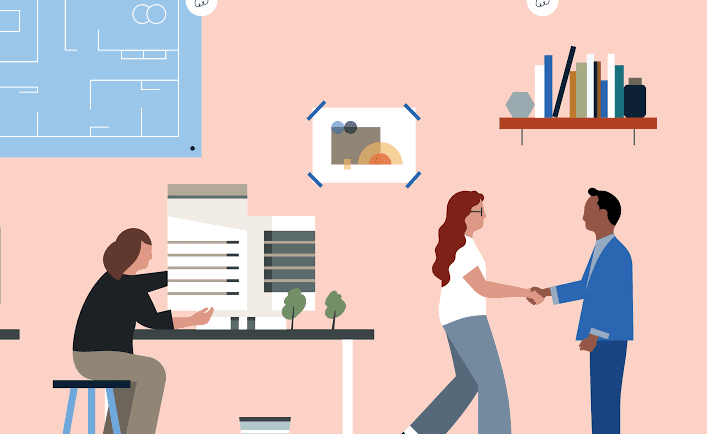 Around 94% of B2B marketers make use of LinkedIn advertising to promote their business. Your company will benefit from LinkedIn ads regardless of your social media advertising goals.
Whether your goal is to grow potential customers, increase engagement rate, or boost your company's brand awareness, LinkedIn advertising is your best bet.
And you have the best LinkedIn advertising agency in Nigeria to help you with that. Prolanz Digital Marketing Agency has the skills, experience and professionals to lead your business in the right direction.
Are you ready to start your LinkedIn advertising campaign? 
If yes, Click on the button below to reach out to us right away