Grow Your Following and Sales Online With a The Right Social Media Marketing Strategies
Are You Missing Out on Opportunities on Social Media? Claim Your Free Strategy Session & Make Your Social Media Work for You!
Social media marketing is very important for all brands and businesses in Nigeria.
More than 3.8 billion people in the world make use of social media. This means that social media is now part of our everyday lives.
This also means that if you need to reach your target audience, social media is the best place to be.
Social media is a very effective marketing channel. 90 percent of customers claimed to patronize a brand that they follow on social media.
No matter the country you are in and no matter the size of your business, it's a good thing to let the experts do their thing if you want to get the most out of your social media marketing.
And that's where Prolanz Digital Services comes into the play. We are the number 1 and leading digital marketing agency in Lagos, Nigeria. We provide our clients with many online marketing solutions, including social media marketing and social media management.
What Are The 6 Types Of Social Media Marketing?
What most people used to ask was what are the 6 types of social media? However, this question is now outdated, and it's no longer correct. In the world today, we have more than 6 types of social media.
Popular examples are Facebook, LinkedIn, Twitter and Instagram.
Social media networks are the ones we commonly know, and use everyday. In fact, most of us think only of them whenever we hear about social media.
A social networking site is a type of social media that allows users to connect with each other. They can find and connect with other users with similar interests and activities. Facebook, Twitter, and Instagram are all social network websites.
You can connect with your family, friends and customers thanks to social networking sites. You can share thoughts, post photos and videos, and also create and participate in groups of interest.
Popular examples are Pinterest, Flipboard, Diggs and StumbleUpon.
Bookmarking sites are also a type of social media in Nigeria. They allow their users to save and organize links to many online resources and websites.
One of the features that these bookmarking sites use in providing their services is "tag" links. Tag links make it easier for users to search and share content with their followers. Pinterest, Flipboard, Diggs and StumbleUpon are all examples of bookmarking sites.
Popular examples are Reddit and Digg.
A social news site allows its users to post news links and other items to external articles. From there, other users can vote on the content, and the content with the highest number of votes will be shown.
Reddit and Diggs are good examples of a social news site.
Popular examples are YouTube, Pinterest and Vimeo.
Media sharing websites provide a platform for their users to share many kinds of media. The most common media sharing sites are image sharing and video hosting sites.
Many of these sites also provide their users with some social features. Their users are allowed to create profiles and drop comments on the posted images and videos.
These social media sharing platforms all endorse user-generated content. Any registered user can create, curate, and share content that will lead to other conversations.
Pinterest and Vimeo are very popular media sharing sites. But as you already know, YouTube remains the most popular media sharing site in the world.
Popular examples include Twitter and Facebook
Microblogging sites are exactly what they sound like. So you should already have a picture or glimpse of it in your head.
Microblogging sites allow their users to post short text entries. Their posted content can also have links to product and service sites. They can also link to other social media sites.
Once a user posts a content, it will be uploaded to the newsfeed of everyone that subscribed to that user's account.
The most popular Microblogging platforms are Facebook and Twitter. However, Twitter is most commonly used and preferred by many.
6. Blog Comments and Forums
A popular example is Blogger (formerly Blogspot) owned by Google.
An online forum is a site that provides its users with a medium to engage in conversations. Users can do this by posting and replying to community messages.
A blog comment site also works in the same way. However, there is a little difference. A blog comment site is more focused. The comments are mostly related to the specific subject of the blog.
Blogger (formerly Blogspot) is a good example of a blogging site. However, Blogger houses many different websites. Each of these sites have a different niche, since they are not universal like most social media sites.
Blogger is very popular, since it's a free alternative for WordPress users. On top of that, it's also owned by Google.
The most popular examples are TripAdvisor, Yelp and FourSquare.
The first thing that most people do before buying a good is that they look for reviews. The same thing applies to people that want to try out a service.
That's what social review sites like TripAdvisor and FourSquare are used for. They collect and show reviews from community members. Reviews and ratings are available for all sorts of locations and experiences.
These reviews have been keeping people out of trouble and also giving them a chance to make better purchase decisions. These sites are not only good for customers and clients. They are good for brands and businesses as well.
For instance, a customer might stop patronizing your business after a disappointing experience. But such customers might not tell you what you did wrong. All you will notice is that he/she is no longer patronizing you. But why?
By having a presence on social review sites, you can get to understand your customers' perspectives. This will help you to understand what they like and don't like. It creates room for improvement.
TripAdvisor, Yelp and FourSquare are all commonly used for social reviews.
The most popular community blogs include Medium and Tumblr.
It's not easy and cheap to create and maintain a blog from a self-hosted website. That's where community blogs come into play.
Community blogs like Tumblr and Medium give their users a platform to share their thoughts and views. They also can also appear on the Search Engine Results Page (SERP).
What Does A Social Media Marketing Agency Do?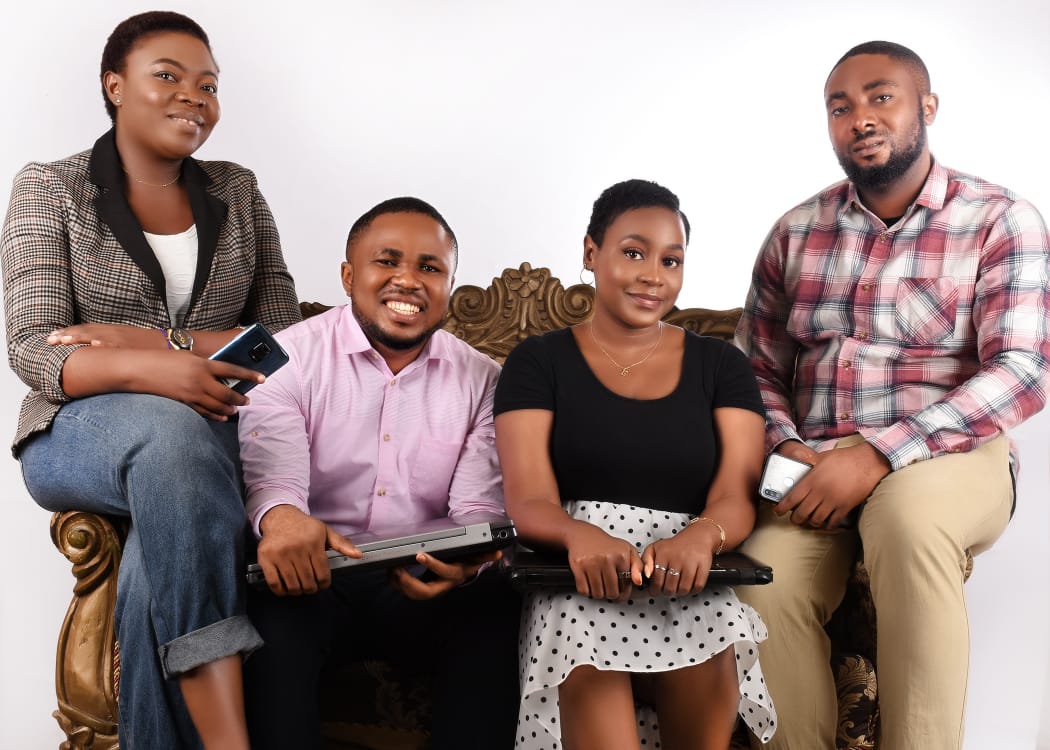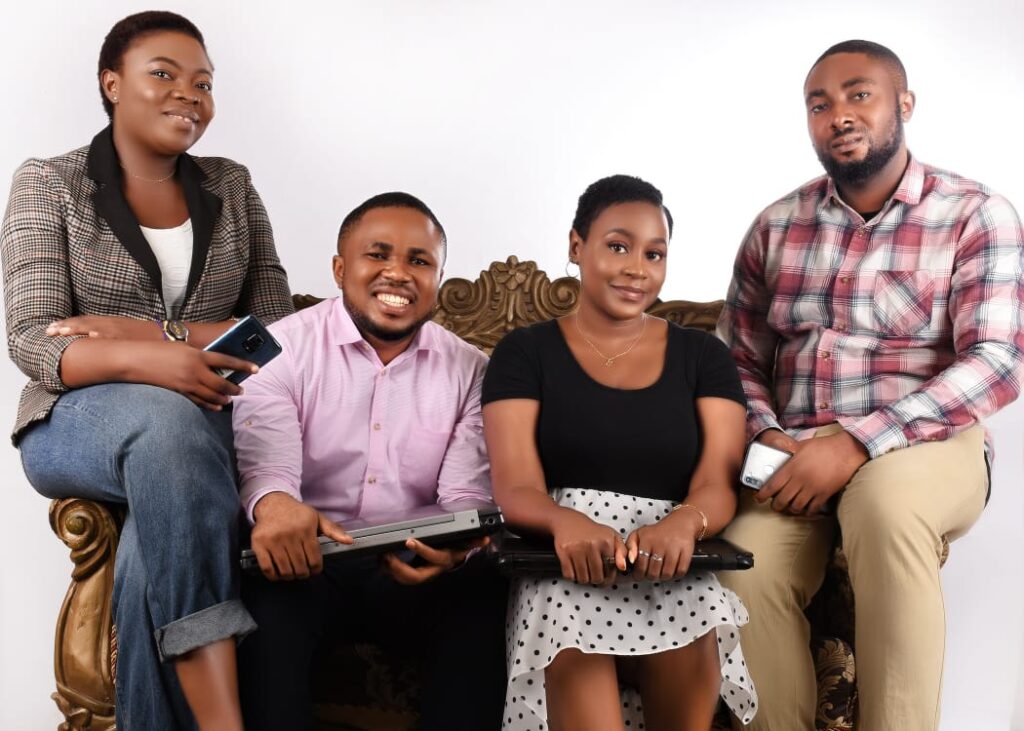 Prolanz Digitals is a digital marketing and social media marketing agency that offers the best social media services to their clients.
Here are the top 10 social media services you need to increase engagement and sales, and we are in the best position to help you achieve them.
1. Full-Service Social Media Package
A social media marketing package depends on your target audience, what your business is struggling with, and what you are looking for.
From there, a social media marketing agency in Nigeria like Prolanz Digitals will create a full-service social media package. Such a package will suit your needs and exclude misc services that will have little impact on your progress.
After calculating your social media marketing budget for you, a social media marketing agency in Nigeria will also find out if you have an in-house marketing team. If you have, they will reinforce and work with them.
If your business doesn't have an in-house marketing team, Prolanz Digital Services will provide you a package that includes social media management and implementation.
2. Platform-Specific Social Media Marketing and Management
A platform-specific social media marketing plan will focus on a single social media platform. It will also have everything that you need for a successful marketing on that platform without having to lift a finger.
Every social media platform has different features and way of operation. This is why you need to take your time in deciding which social media platforms to do marketing on.
You will also need to be an expert in each platform you choose so as to make sure they are worth your investments. As you can see, this is a very huge responsibility. And it's part of what social media marketing agencies in Nigeria do.
3. Profile Creation and Branding
Many brands and businesses in Nigeria don't see business profile creation and branding as a thing of note.
Social media profile creation and branding helps brands and businesses to start appearing on social media with a business profile that reflects who they are as a brand. This makes it easier for potential customers to find them on each social media platform.
If you have a good profile, your target audience and potential customers will know what they will get if they patronize you. Prolanz Digital Services is very good in social media profile creation and branding. We are the best in Lagos, and Nigeria as a whole.
4. Creating and Developing a Social Media Content Strategy
A social media content strategy is the backbone of any social media marketing activity. It integrates your business with all types of marketing tactics. That's why a social media content strategy is very crucial to the success of your social media marketing campaigns.
Now you might think that some businesses in Nigeria will just choose a social media platform and post content there, without any content strategy. That's common, but they will yield a little Return On Investment (ROI).
Even if they manage to have some amount of success, you will notice that they could have gotten more if they had and stuck to a social media content strategy.
A social media content strategy is a very important social media marketing service that helps businesses focus on the right audience. They will also have the right keywords and the right content to give to their target audience.
5. Social Media Content Management
Social media content management is another important social media marketing service that your business needs. There are also brands that prefer managing their own content. But it doesn't always have to be so, especially if you are busy with other business activities.
If you like to manage your social media content but don't have the required time and resources, you can reach out to us at Prolanz Digitals.
For effective posting and scheduling of social media content, you can hire a social media marketing agency. They will schedule your posts and manage your social media presence on your behalf.
6. Social Media Advertising
Social media advertising is increasing with 6.2 percent each year. Being a business operating in Nigeria, you should probably know what social media advertising means.
Facebook advertising is one of the most commonly used social media advertising platforms, since it has the largest target audience.
However, it's advisable to do your social media advertising on the platforms that are best suited for your brand. For example, LinkedIn advertising is the best social media platform for B2B business.
TikTok is one of the right social media advertising platforms to use if your target audience is Gen Z (people born within 1997 to 2012).
Whichever social media platform you use for advertisements, you should always budget an extra 10% to 15% for advertising management fees. This additional budget will be used to pay your social media marketing agency for their hired service.
7. Social Media Marketing Research and Analysis
Your social media marketing doesn't end with posting of content and running of ad campaigns. Research and analysis are also important to make sure your business is reaching its full potential on social media.
The research and analysis process involves reaching to the right audience, outranking competitors, and monitoring your influencer marketing campaigns, content, and ads.
You can also use social media listening and analytics tools. They can help you to track your campaigns and identify the trending topics. They will also let you know which hashtags you should be using, and where you should engage with your audience and potential customers.
A social media marketing agency in Nigeria like Prolanz Digital Services will do this for you. We will track your performance on social media and create the data needed to adjust your campaigns.
How Much Does A Social Media Agency Charge?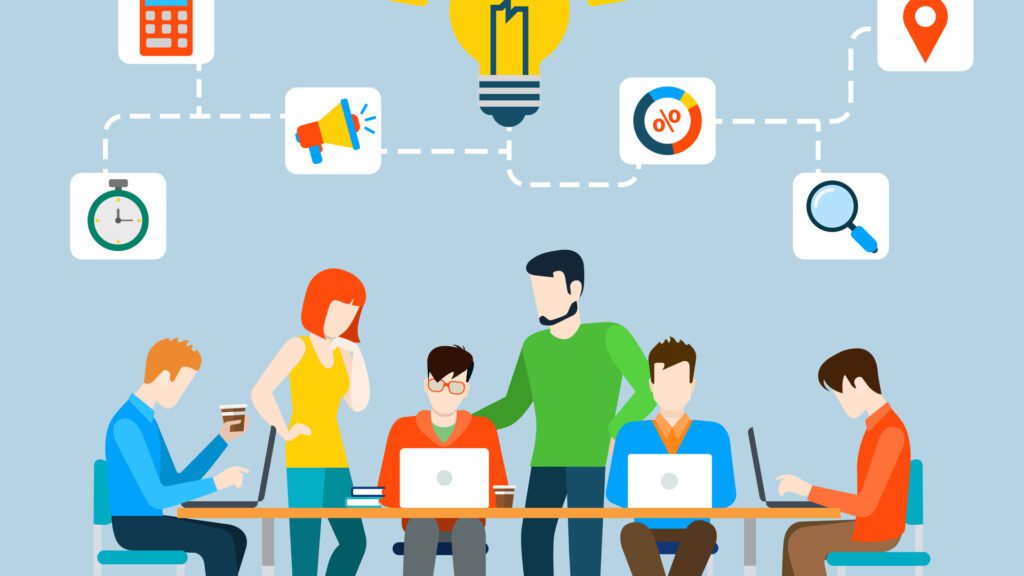 Before agreeing to any price, it is important that you know the different ways through which a social media marketing agency can charge for their services.
HOURLY
Hourly rates are commonly used by freelancers and individual social media marketers. Both of you will have an agreement on the number of hours that the social media marketer will work in a day, week, or a month.
You can still hire a freelance social media marketer in Nigeria at the rate of ₦2,000 per hour. This can (and should) be increased as time goes on.
Benefits of Paying For Social Media Services Per Hour
1. You won't have to pay them any bonus if they deliver faster.
2. The payment will be simpler and easier to calculate.
Disadvantages of Paying For Social Media Services Per Hour
1. If your social media marketing agency charges you per hour, it means they know how many hours it will take them to complete a task.
This won't benefit you, since they could stall and work at slow rates just to increase the number of hours, which will in turn increase their payout.
2. Such an agency or person can easily charge more money for extra work.
MONTHLY
This is the type of pricing done by most social media managers that work in a physical office, or by social media marketing companies that earn a fixed income from each client.
The monthly pricing system is such where you pay at a fixed date every month while making use of their social media marketing services.
Advantages of Paying For Social Media Services Per Month
1. You won't have to pay your social media marketer for extra work, edits, revisions and corrections even if you ask for it more times than normal.
2. You won't have the need to find new social media experts all the time. You can hire a social marketing agency and pay them monthly.
3. Paying your social media marketing agency per month will make payments easier for you. This is because it is scheduled to be paid on specific days in the calendar.
Disadvantages of Paying For Social Media Services Per Month
1. The monthly pricing system can seem too costly for you, especially if you are used to paying per hour.
PROJECT-BASED
This is the best pricing option. It works for both freelance social media managers and social media marketing firms. The project-based pricing method is recommended for long-term projects, contracts, campaigns and promotion.
You can go for this method of pricing if you plan to begin the work with their help and continue it yourself as time goes on. You can also pay your social media manager per hour once you know the number of hours they need to finish a task.
Advantages of Paying For Social Media Services Per Project
1. It's easier to pay per project than to pay per hour.
2. This method of payment is also more flexible.
3. The social media expert or social media marketing agency will have to do the job at your pace. This is because they can only receive the full payment after they complete your project, and to your satisfaction.
4. You won't have to pay your social media marketer for extra work, edits, revisions and corrections even if you ask for it more times than normal. They know you won't pay them the agreed price if you are unsatisfied with the project.
Disadvantages of Paying For Social Media Services Per Project
1. You might have to agree to a higher price if you want your project to be completed as quickly as possible.
PACKAGE-BASED
Package-based pricing is always the best and most efficient pricing method for hiring and paying social media marketing agencies in Nigeria.
In this type of pricing, you will see many pricing packages, with each having more features than the preceding one. You can subscribe to the package that appeals to you, or the one that has what your business need to thrive
The subscription can be monthly, 3 months, 6 months or yearly. Either way, you will have to pay beforehand. But what if the services of that social media marketing agency are bad? Does that mean your money is wasted?
Yes. But it doesn't need to come to that.
Most social media marketing agencies in Nigeria offer free SSM trials to their prospective customers. An example is our digital marketing agency, Prolanz Digitals. We let our customers try out our services for 3 days before finally deciding whether to patronize us or not.
Some social media marketing agencies also allow a money-back guarantee period. It's usually 15 or 30 days. The period starts counting from the moment you pay for and subscribe to a package. However, money-back guarantee features have terms and conditions attached, so make sure you read before paying.
Some of the features in a pricing package might not be needed for your social media account. This is why social media marketing agencies like Prolanz Digitals give custom pricing packages. This type of package-based pricing is available only on demand.
Here, a business will list the features that they want and in what quality they need it. Once we receive the list, we will go through it and calculate how much you will pay for them.
Advantages of Paying For Social Media Services Through Packages
1. You will know the features and services that the agency can offer you right from the start.
2. As a result, proposals will be straight to the point, and you will know at once whether or not to work with the social media marketing company.
Disadvantages of Paying For Social Media Services Through Packages
1. You can only demand for a service that is part of the social media management package you purchased. Anything aside from that, you will have to pay extra.
2. If a pricing package is too expensive for the features it has, you can't negotiate the price. You will have to consider another package or request a custom package.
Doing all these can be stressful, especially if you are always busy and don't have the time.
Social Media Marketing Consultancy in Nigeria
Hiring a social media marketing consultant can change your business for good. You should hire a social media marketing consultant for your business if any of the conditions below apply to you.
1. If you find it hard to get new customers or retain existing ones
2. If you are getting a small return on investment (ROI) from your social media marketing campaigns
3. If your social media marketing strategy is Inconsistent or lacking a clear pattern
4. If your employees don't have enough experience in social media marketing
A social media consultant has the knowledge and skills that you need to convert your social media campaigns to something that will bring you great profit. You will also have someone to advise and do your strategic planning for you.
What Does a Social Media Marketing Consultant Do?
1. Develop a High-Performing Social Media Strategy
A social media marketing consultant will take a critical look at your strategy (if you have one) and see how well it's working. Such a person or agency will find out which of your methods are working and which ones are not.
Your social media marketing consulting agency will set up reasonable objectives and goals for your business. They will also create a social media strategy that will help you achieve your goals.
A social media marketing consultant will also help you to customize your business. They will create a social media sales funnel that would yield a high performance.
A social media sales funnel is important. According to Conversion Rate Experts, it takes more than seven visits to your website before a potential customer will make a purchase.
2. Achieve Big Results
By hiring a social media consultant, you stand to reap many benefits. They will help you to get as much as possible return on investment, ROI from your social media campaigns.
A social media marketing consultant can also help you to establish a large social media fan base. They will teach you how to grow a social media community for your brand. They will also train you on how to engage your followers and keep them busy.
Social media marketing consultants can also help you to develop content marketing and advertising strategies. Such strategies will help you bring in new customers, increase your sales leads and drive more conversions.
3. Provide Expert Advice
The best social media consultants in Nigeria, like Prolanz Digitals have many experiences in the social media marketing industry. We have been helping clients to grow and maintain their businesses.
People like us can share knowledge and experience with you. We also provide expert advice for each decision you need to take.
Whenever you face a difficulty on social media, our consultants can help you by using their knowledge and skills to improvise a solution. We are experts when it comes to establishing best practices and new trends. By doing these, we can point you in the right direction.
Some social media consulting agencies in Nigeria offer their clients social media training. That way, a business can continue to manage their campaigns effectively after the contract is over. Prolanz Digital Services is such an agency. We have your brand's interest at heart.
4. Help You with Analytics
As a business, it is very important for you to track your social media performance. Also, you should do it by using the right metrics. About 95% of the most successful B2B marketing companies made use metrics to measure their content performance.
Whenever you track your metrics and do the analytics, you will realize whether you are achieving your goals or not. You will also be able to figure out the places where you need to double your efforts and review your tactics.
As you can see, there are many activities and processes involved. You most certainly can't do all these while being in charge of a business in Nigeria. This is where you should consider hiring a social media consulting agency.
A social media consulting agency can guide you in the use of the best tools and software applications for social media analytics and tracking.
Social media consultants can also help you create reports, filter out primary points as well as the most important metrics. That will increase the success rate of your campaigns as well as your business.
To cap it all, a social media marketing consultant or consulting agency can assist your business with a strategy and a few tactics. These two things will help you to achieve your goals on social media while also growing your business.
Hiring the Best Social Media Marketing Consultant Agency in Nigeria
There are lots of social media marketing consultants in Nigeria today. Not all of them can help you arrive at your objectives.
This is the main reason why you need to know what to look out for in them before signing a deal.
1. Relevance
We have said it earlier. There are many social media marketing consultant companies in Nigeria. However, not all can do all that they claim to do. This is why you have to confirm yourself whether they can provide the services you need.
You should find out their relevance in the social media industry. Do they have the experience you need for your business to work out?
If they have worked with successful companies in the past, or with similar clients, that means they probably have the skills you are in search of.
You can find their client portfolio by visiting their website. It should be on their homepage. If any social media consultant has worked with big companies, they will surely mention that in their homepage.
They should list their clients and what they have achieved for them. You can also visit a few review websites like Clutch. With Clutch, you can know the size and expertise of most social media consultant agencies in Nigeria.
2. Experience
When it comes to digital marketing, experience is everything. And as you know, social media marketing is part of digital marketing, and so is social media consulting.
Social media consultants can boast of many feats. But can they really make it happen? This is Nigeria. Any internet expert can have a quick online course. Some won't even bother taking courses. All they do is read a few blog posts and YouTube videos on social media marketing.
Now, if you hire such a consultant, what do you think will happen? All they will do is experiment and practice their lessons at the expense of your business. And you are not stupid to allow that, are you?
There are many precautions you can take to stop something like this from happening.
One of the things to do is to check the consultant's own social media channels. If their followers, engagement rates, content and recent activity lacks a clear pattern, then they are most probably not experienced as they claim to be.
However, you can base your final judgment on that alone. You should check their credentials and certifications. You should also find out how many years of experience they have in the industry?
The number of years they have been in operation will also determine the amount of experience they will have. A social media consulting agency with just a year of experience probably won't have many big clients, even if they claim to do.
And in case you are wondering about us, Prolanz Digital Marketing Agency has been in service for 8 good years. So you can calculate how much experience we have in the digital marketing industry.
3. Connections
If you come across a social media consultant that has connections and affiliations with many social media influencers, then such a person or agency is probably good.
A thing like that is what normal businesses in Nigeria will find very difficult to achieve on their own. They will have to pay and go through a social media influencer.
When you have a social media consultant with solid connections, you will be sure of two things. One is their authenticity. The second is their competence.
At Prolanz Digitals, for example, we have nurtured connections with many leaders and influencers in many social media platforms over the years. These include people from B2B marketing, tech, health and fitness, beauty and many other industries on the internet.
And we of all people know the benefits that such relationships can bring.
4. Pricing
Here is a tip. You should always work with people that demonstrate honesty and transparency. Go for a consulting agency that is honest and transparent about their pricing.
You should also note that social media marketing consultants' prices vary. You will have to pay a higher price for more experienced and more skilled consultants.
However, research as much as you can on whoever or whichever agency you are hiring. Make sure they are worth the amount you are paying them.
You should also consider how they want their payment to be scheduled. We have already mentioned the 4 different ways a social media marketing agency can charge for their services.
Does the agency want you to subscribe to a social media consulting pricing package? Or are they charging you per each project? Also, ask them if they charge extra for corrections and revisions.
Social Media Campaigns in Nigeria
What is Campaign in Social Media?
According to BigCommerce, a social media campaign is a coordinated marketing effort to reinforce or assist with a business goal using one or more social media platforms.
Campaigns are different from everyday social media efforts. This is because they require more focus, targeting and measurability.
How to Create a Successful Social Media Campaign for Your Business
There are always many reasons why brands and businesses in Nigeria start a social media campaign. However, if you want it to be successful as expected, you must plan the campaign well before starting.
You will also need a data-driven marketing strategy. That will help you to shape the direction of your social media campaign, thereby increasing the chances of meeting your goals.
In this part, we have included a step-by-step guide to help you plan, create, and execute a social media campaign like a boss in Nigeria.
1. Set the Main Goals for Your Social Media Campaign
The first thing you need to find an answer to when planning a social media campaign is: why am I running this campaign?
The answer to that question is what will determine the next steps that you will take throughout the campaign session. People run campaigns for many reasons. Some of them are:
1. For Increasing brand awareness
2. To get more sales leads
3. For increasing actual sales
4. To attract more customers
5. To increase audience engagement
Once you set your goals, be modest and stick to it. You should be specific, measurable, attainable, relevant, and time-bound (SMART).
The importance of social media campaign goals should not be underestimated. According to CoSchedule, marketers who set goals are 376% more likely to be successful.
2. Create Buyer Personas
A buyer persona is a document that has the details of your ideal customers. It helps you to create content that will resonate with your target audience.
Even if your social media campaign has very great content, but does not target the right audience, such a campaign will probably fail. This is why you should know and understand your target before starting a campaign.
Your buyer persona can include details like:
Name
Gender
Age
Income
Location
Pain points
Favorite social media channels
Hobbies
Interests
3. Choose Your Social Media Channels
Being a jack of all trades won't do your social media marketing campaign any good. You are more likely to have better results if you focus on a few social media networks.
Now that you have a buyer persona, you should know the social media channels that your audience is most active on. Sometimes, you don't need a buyer persona to do yay for you. You just have to look at the product and services that your brand provides.
For instance, LinkedIn is the most popular social media network for B2B businesses. Instagram is the best for photography and media brands. Pinterest is best for arts and crafts businesses.
4. Create a Content Calendar for Your Social Media Campaign
This part of the planning process involves drafting out your schedule on a calendar. And it's not only a draft, but also a guideline. It will contain the days of the week and times that you will post content to your social channels.
It should also include the messaging and creative copy that must be used to drive engagement. You can also plan what each day looks like for the week on a calendar template. Each day can have 1 to 2 posts for each social media channel.
5. Get Professional Tools That Will Increase Your Productivity
You will definitely need to create some special content while running a social media campaign. To boost your productivity and chances of succeeding, you have access to professional tools.
Here are some professional tools you can use to create content for your campaigns.
Canva, to create images for your campaigns
Animoto, for your professional videos
Quuu or Curata, to get relevant content for your pages
Agorapulse, a very professional tool for social media management
With Cyfe, you can connect your social network analytics with your website traffic and track your results in one place
6. Do Some Analysis on Your Competitors
Don't just sit down and stare at them from afar. Do some research on your close competitors and understand what their strategy and tactics are.
During your competitive research, you should try and find out the following information.
How many and which social media platforms your competitors have a presence on?
The type of content they share on these platforms, and how they go about it
How frequent do they update their content?
Were they able to generate any result(s)? If so, how tangible are they?
Aside from learning their best practices, you should also be on the lookout for their mistakes.
7. Arrange for a System That Will Track Your Performance
By tracking the performance of your social media campaigns, you can measure how successful or unsuccessful they are at the end of the day.
Tracking your performance can also give insights that you use in adjusting your social media strategy. This can even be done when the campaign is still ongoing.
Furthermore, tracking your metrics will increase the chances of succeeding in future campaigns.
Social Media Branding in Nigeria
Social media branding in Nigeria is all about using the right methods to engage with your target audience on social media platforms. However, it should be consistent and well planned out.
The aim of social media branding is to increase your brand or business awareness. You can build your fan base from scratch on social media. You just have to take advantage of the power of social media branding.
Even some of your target audience that are yet to establish a relationship with you will want to patronize your business.
Social media branding is one of the most important things any business in Nigeria should do, especially if they want to have a long-term business. It showcases what your business is and what it stands for.
It also attracts potential customers that will later become actual buyers. Social media branding makes it possible for a brand to get more relevant customers into their sales funnel. However, you have to earn their trust before this can happen.
If you do your business' social branding the right way, the remaining activities involved will become more easy and efficient. You stand to gain many benefits if you do your social media branding the right way.
One of the benefits is your brand exposure, customer retention, and measurable results. When you start getting these 3 benefits, you will come to realize how social media branding will get you better sales and improved customer relationships.
How Do I Brand Myself on Social Media? What Makes a Good Social Media Branding?
Personal and business branding is now common in most social media platforms. This is because of the numerous benefits attached to it.
However, you can't build your business brand on social media in one day. You will need to supply more effort (consistently) while making use of the right tactics and strategy.
Here are some things to do if you want to brand yourself or your business on social media.
1. Define Your Branding Goals
2. Define Your Areas of Expertise
3. Be Ubiquitous
4. Ensure Consistency in Your Brand Voice, Image, and Tone
5. Build and Share Great Content
6. Update Your Profile Links Regularly
7. Be Active and Responsive on All Your Social Media Channels
1. Define Your Branding Goals
The first step involved in social media branding is to define your branding goals. Know what you are set out to achieve from the activities you are about to carry out.
Your social media branding goal may be to:
1. Start a new business
2. Make your brand, business, products or services stand out from your close competitors
3. Make more profit through increased sales and many more
After knowing what you want to achieve from your branding, you can proceed by planning how to brand your business on each social media platform.
Select a Social Media Platform to Focus More on
Note that you don't have to appear on all those social media platforms on the internet. You just have to pick one, two or three that have the most target audience for your business in Nigeria.
You should also make your selection based on the goals you want to achieve with your social media branding.
For example, if you want prospective customers to realize your business' professional skills and increase your chances of getting new clients, you should focus on building your LinkedIn profile. After that, any other social media platform can follow suit.
Who knows, maybe you don't need clients that recognize your professional skills. You might just want to be recognized by a large audience. If that's so, then what you are looking for is brand awareness.
In a case like this, you should focus more on building your Twitter profile. This can be done by creating influential tweets and posts that will attract a lot of followers to your brand.
If your business is all about photography and media content, you should focus more on building your Instagram profile. If your brand is more interested in arts and crafts, you should focus more on Pinterest.
2. Define Your Areas of Expertise
After defining your social media branding goals and choosing a social media platform to focus on, the next thing to do is to define your areas of expertise. They are the things that your business specializes in, and what you want it to be known for.
Once you make people know what your business stands for, they will recognize you for it.
You can make this possible by including your interests, skills and areas of expertise in your social media profile. Put them in your Facebook, Twitter and Instagram bio. Most importantly, make them appear in your LinkedIn headline and about.
Now, you might be wondering how they make a difference. What they do is to serve keywords. That way, your business' profile will appear in the top search results, should any user search for such information.
And in case you don't know, business social media profiles also appear in Google search results, especially LinkedIn profiles.
3. Be Ubiquitous
Being ubiquitous means to be prevalent and to be everywhere at once. It's very important to have a strong presence on social media. And it's one of the things involved when branding your business on social media.
You should set up many more than one social media channels. That way, you can get to meet more of your target audience. You should also create a personal blog and account on each of your top social media accounts.
The primary focus should be on Facebook, Instagram, and Twitter. This is because that is where everybody is. If your business is interested in creating video content, then you should create a YouTube channel as well.
4. Ensure Consistency in Your Brand Voice, Image, and Tone
If you are consistent with your voice, tone and images on all social media channels, you will find it easier to do branding for your business.
Whenever you want to brand your business on social media, you should do it in a way that your target audience can easily remember you. One of the best ways to do this is to have a consistent logo and other consistent designs.
For example, if your business blog (on your company website) has a red theme, stick to it on your Facebook, Instagram and other social media pages.
One of the benefits of being consistent in your branding is that your audience will recognize you everywhere. This is because of your consistent profile pictures, images and your official business logo.
5. Build and Share Great Content
Whenever you create and share good content on social media, it makes Google see your brand as a valuable one.
Creating and sharing quality content will also increase and drive more engagement. This is because most people like to read relevant content. If it's good enough, they will also share it.
Also, don't forget to share other people's content as well. It will help you build a relationship with other people in your business' industry.
6. Update Your Profile Links Regularly
Another thing you can do is to update your business' social media profiles from time to time. It's a great thing to have the latest and most trending information on all your social media accounts.
Branding your business on social media also involves making your target audience see you as an authentic source.
By updating your profile links and being current, you will be sharing your latest content while also having more traffic on your social media networks.
7. Be Active and Responsive on All Your Social Media Channels
The 7th on our list of the things you can do to make your business' social media branding successful is being active and responsive.
When you are active and participative on social media, you can easily build a strong relationship with your target audience and potential customers. That will go a long way in making sure they are very loyal to your brand.
This can be done by engaging with them. It can be through questions and answers, discussions, comments, replying to comments and tweets, sparking conversations and lots more.
The Best Social Media Marketing Agency in Nigeria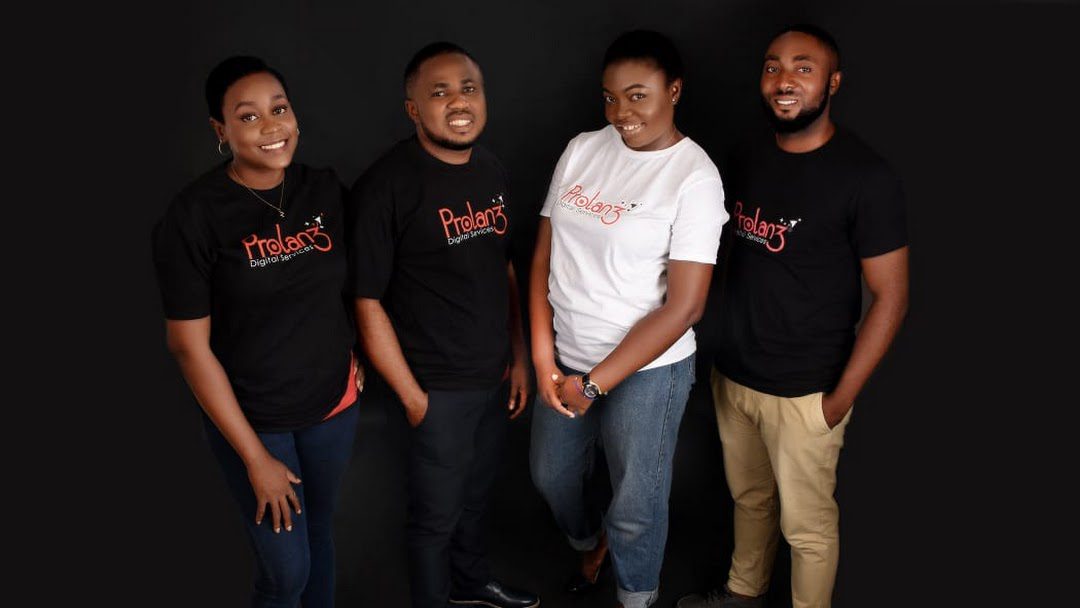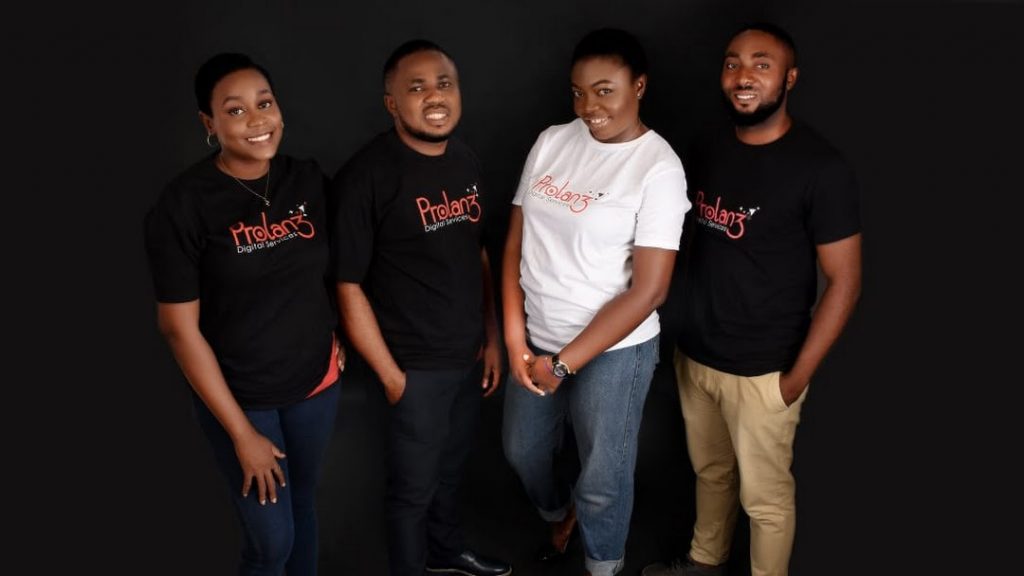 After taking your time to read this content, the next thing you should do is chat with us and let us do your social media marketing for you.
In case you are still having doubts, you should see our clients' reviews and testimonials here on Google.
Prolanz Digital Services has driven more than 2 million leads for their clients through their marketing services. We believe your business should be among that as well.
Click on the button below to contact us now!
Dedicated Account Manager
Client Support - 2nd Point of Contact
Audience & Engagement Growth
Strategy Creation & Development
Insights, Benchmarks & Trends
Content Creation & Distribution
PROLANZDIGITALS has been working with brands since 2008, producing successful social media strategies and managing clients' accounts on their behalf. We are able to produce excellent results due to a forward-thinking strategy that covers the next three months, as well as reacting to breaking and relevant news.
Social media is an always-on platform and customers demand that it is used for a variety of reasons – customer service, business updates, industry related news, humour and much more.
At PROLANZDIGITALS we provide a strategic approach to your social media, as this is essential. We develop content that resonates with your audience, researching and creating content calendars with relevant posts to make sure we are posting the right content to your audience.
We join in conversations around trending stories to show leadership and build a much stronger connection between you and your consumers.
Talk to us today about your business and discover how our social media management services can take your business to the next level
Click on the button below to reach out to us right away
We've driven over​ 2,137,349 Leads for clients through digital marketing​
Tell us about Let's discuss how we can help your organisation get ahead…
Or talk to an expert right now!