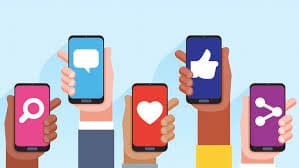 Social media management tools are software designed to allow the user to publish, monitor and manage one or more social media platform from one interface. It can also make it easier for teams to manage several social streams by improving productivity and performance.
The Qualities of a Good Social Media Management Tool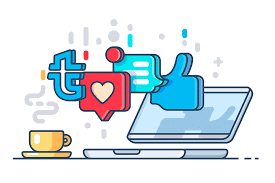 The goal of a social media management tool is to save you time while getting similar or better results than you could without it. Look for social media tools that automate a process but ensures that it still happens correctly.
Furthermore, one of the biggest benefits of social media is its ability to increase your brand awareness. As a result, the tool you select should perform its services with brand awareness in mind.
The tool you select should be user-friendly in order to avoid spending hours navigating a complicated interface or learning about features you'll never use. As such, it must be efficient and tidy which keeps you organized.
If you are managing social media accounts with a team, you need a management tool that supports multiple users. Some even offer approvals or workflow processes to support people in different roles.
The Importance of Social Media Management Tools for Your Business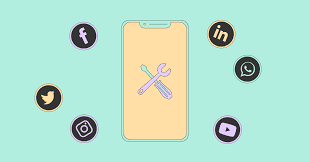 Most businesses reach a point where they have to invest in a social media management tool to avoid being overwhelmed by the complexity of managing several social media platforms. The following outline the importance of social media management tools for your business;
Managing your social media accounts can become complex very quickly as you begin to grow your presence on several platforms. Having multiple logins and interacting with different interfaces doesn't make your life easier. That is where a dedicated social media management tool comes in handy as it allows you to use one login and a unified user interface.
Missing a notification from a friend on Instagram can be harmless. However, missing an important message from a customer could result in a loss of money and relationships. A good tool will make it nearly impossible for you to miss an important notification.
Having conversations on multiple social media platforms and finding old conversations in a timely manner when needed is difficult. A social media management tool makes it much easier for you to keep track of all your conversations while being organized.
5 Social Media Management Tools That You Need


There are a variety of social media management tools to choose from. From creating and publishing content to analysis and reporting, you need a tool that can be all inclusive and there are some tools available to help streamline your workflow. Here are 5 of the very best tools to use:
Buffer– This is a simple social media management tool that aims to help businesses create authentic connections online. You can publish content or add them to a queue to publish periodically on its own.
Hootsuite– This all-in-one platform lets you plan campaigns, schedule posts, manage media, monitor messages and track relevant analytics. It also enables you to monitor multiple accounts and keywords.
Agora Pulse– This tool offers publishing, reporting, monitoring, and even team collaboration tools. You get one unified inbox to monitor messages and mentions.
Sendible– The scheduling and collaboration features of this tool are built to help users easily communicate and work with clients and team members. Sendible provides some automation for those who want to save time on repetitive tasks.
CoSchedule– This has features that let you organize all of your marketing in one place. The marketing software includes a calendar for publishing and automation, along with a marketing suite for managing team workflows.
Managing all your social media accounts manually can be overwhelming and that's where social media management tools come in.