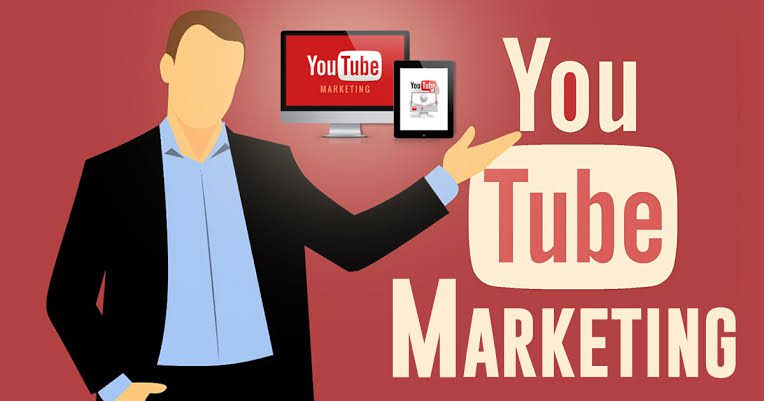 Prolanz Digital Marketing Agency is the leading and most affordable YouTube advertising agency in Nigeria. We help brands and businesses leverage the ad targeting features of YouTube to expand their reach with engaging video content.
Prolanz YouTube Advertising Agency has a team of professionals that are seasoned YouTube strategists. Together, we'll build your brand integrity, drive sales, and grow your YouTube channel by creating engaging content.
Our YouTube advertising agency in Lagos will use creativity, professional video production, influencer outreach and YouTube ads to bring your business in front of potential customers.
What Is YouTube advertising?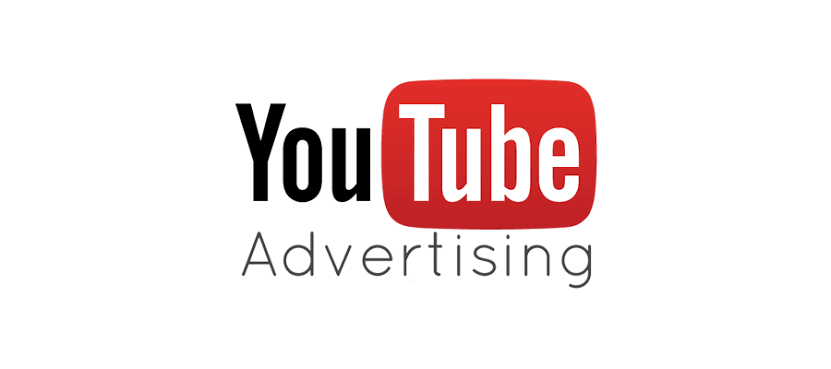 YouTube advertising is a type of digital advertising that is done through Google Ads. With YouTube ads, you can advertise your video content on YouTube and in search results.
Usually, your video will play before a user views his/her intended video. However, there will be an option for the user to skip your video after 5 seconds or continue watching.
Anyways, the aim is to promote your brand awareness, improve brand recall, drive engagement and any other campaign goal you have.
What Do YouTube Marketing Agencies Do?
A YouTube advertising agency in Nigeria is a company that has a team of YouTube ads experts.
They have very good skills in YouTube ad account creation and management, video creation, showcasing your brand voice, managing your ad budget, complying with Google and YouTube guidelines and many more.
A perfect example of such an agency is Prolanz Digital Marketing Agency. Prolanz is the best YouTube advertising agency in Lagos, Nigeria. They have been running YouTube ads for more than 8 years, with a client satisfaction rate of 100%.
If getting a very high return on investment while spending as little as possible on YouTube ads is your wish, Prolanz Digitals is your best bet.
What Our YouTube Advertising Agency in Nigeria Can Do For You? Benefits of YouTube Advertising For Businesses in Nigeria
1. YouTube Advertising Puts Your Business in Front of Billions
YouTube is the second-largest search engine in the world after Google. It has a very big user base of around 2 billion.
YouTube advertising creates an opportunity for small businesses and large companies to reach more interested users.
2. YouTube Advertising Bring Fast Results
Since YouTube has more than 2 billion monthly users, it's not so hard to see why you'll see results at a faster rate.
Putting your ads in front of a larger audience means that your business will get more brand awareness, more brand recall, more clicks and impressions as well as an increased website traffic.
Eventually, everything will result in more sales.
3. YouTube Advertising Is Very Cost-effective
We don't need to dwell more on this. If you're familiar with PPC advertising, you should know that it's a very wise-spending and cost-effective advertising method.
You will only pay when someone clicks your ad. On top of that, you can also decide how much you want to pay each time a user clicks on your ad.
4. YouTube Advertising is Highly Targeted
YouTube ads allow advertisers to target the exact audience that they want to reach. You can target based on:
Demographics
Topics
Customer Match
Similar Audiences
Video remarketing
Affinity audience
Custom affinity audience
In-market audience
Life events
5. YouTube Advertising Helps to Connect Your Business With Your Audience Easily
Unlike some other PPC adverts, most YouTube ads are in video format. Most people prefer video ads since they can see the business in action. Compare video content to a static ad on a website.
Also, you have control of the camera. You can use all the amateur as well as professional skills you have to put your video out there.
How Much Does it Cost to advertise on YouTube and how Much do YouTube Advertisers Pay? How Much Does Our YouTube Advertising Agency in Nigeria Charge?
Many factors determine how much your business will spend on YouTube ads. Your industry is one of them, and your ad budget and campaign goal are also among them.
On average, YouTube advertising costs between $0.10 to $0.30 per action (if your average daily budget is set at $10).
From these stats, it shows that you will pay an amount between $0.10 to $0.30 each time a user engages with your ad.
At Prolanz YouTube Advertising Agency, we charge between ₦50,000 to ₦400,000 for our YouTube advertising services. There are intermediate pricing packages as well as a custom pricing plan available on demand.
Why Us? What Makes Prolanz Digital Marketing Agency the Best YouTube Advertising Agency in Nigeria?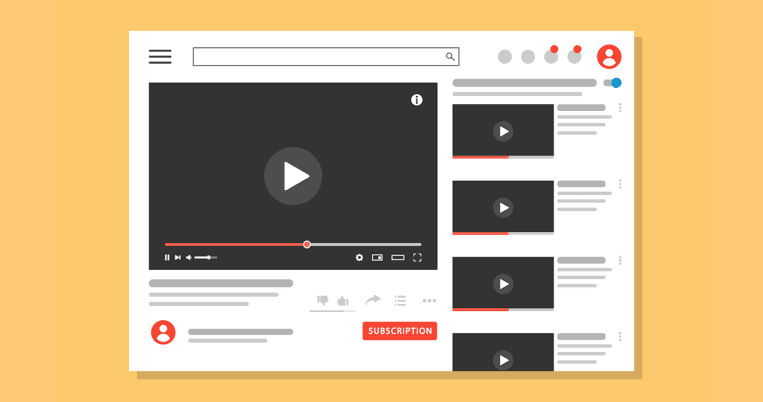 1. Our YouTube Advertising Company Monitors the Latest youtube Marketing Trends
Prolanz YouTube advertising agency stays up to date on the latest marketing trends. Video marketing is just developing and is subject to change here and there. It will be a very wise move if you can work with an agency to keep tabs on those changes.
By staying on top of those trends, our YouTube advertising firm in Lagos will make sure your videos perform very well and drive an impressive ROI for your business.
2. Our YouTube Ads Company Have the most Transparent and Affordable Pricing
Whenever any business wants to run any digital marketing or advertising campaign, the campaign budget is always a major thing to consider.
Every brand, new business or successful company out there wants to get the best possible results while spending as little as they can.
This is not always the case, as most businesses spend more than they plan to and exhaust their advertising budget before any result is driven.
Most of the time, it's because their advertising agencies weren't straight about their prices. They will give a low price at first to lure clients and then disclose the full price when the campaign is almost halfway.
At Prolanz Digital Marketing Agency, we are very transparent. Also, we offer affordable pricing. Our YouTube advertising services start from ₦50,000. There are also custom pricing plans that you can request.
3. We Take Communication as Important as Any Marketing Activity
Nothing hurts like being left in the dark. When you partner with a YouTube advertising company like Prolanz Digital Marketing Agency, you will be working with a dedicated YouTube professional.
This expert will keep you up to date on your campaign activities and results.
4. Our YouTube Ads Company is Very Honest and Transparent About Your Marketing Reports
Not only are we transparent about our prices, but we're also very honest about the results we drive for your business on YouTube.
With our honest ad reports, you will know what you're getting at the price you're paying. You'll have a concise insight into your YouTube ad campaign and know how well it's doing.
5. We Will Track the Metrics and Break them Down for You
Whenever you work with us on your YouTube advertising, we'll help you track the campaign metrics. It's alright if you don't know what Metrics are.
Metrics are what determine whether your ad campaign is successful or not. Here are a few metrics that we keep tabs on:
Video Views
This is the number of times that users didn't skip your ad and decided to watch it. A view only counts if a user clicks on your ad or watches it for at least 30 seconds.
Impressions
This is the number of times your ad was shown to users.
View Rate
The view rate of your YouTube ad campaign is the total number of views divided by the total impressions. The resulting figure is then expressed in a percentage.
Earned Actions
Earned actions are some user activities that show that your video is interesting and engaging. This includes actions like likes, additional video views aside from the first view as well as subscriptions.
These are just a few metrics that Prolanz YouTube advertising company keeps its eyes on. We make use of Google Ads and Google Analytics to track your campaign.
Drive Massive Revenue With Our YouTube Advertising Agency in Nigeria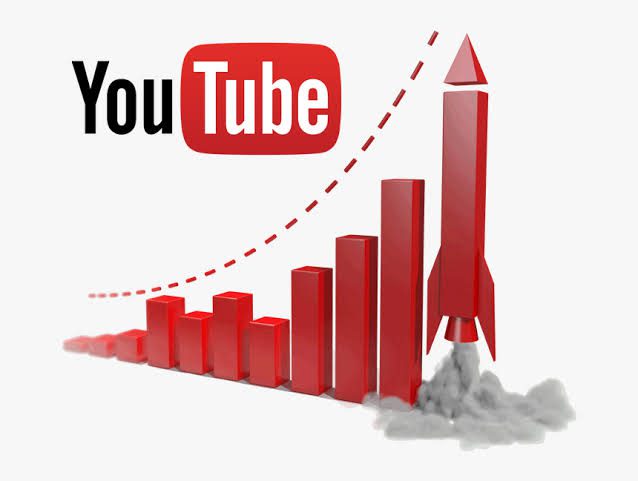 Prolanz Digital Marketing Agency is the best digital marketing agency in Nigeria and the best YouTube advertising agency in Nigeria. Let's grow your brand with YouTube ads that'll drive the most massive ROI.
If you're ready to partner with us and drive valuable leads through YouTube advertising, contact us online or give us a call at +2347088546064. A professional will talk to you about our YouTube advertising services in Nigeria.
Click on the button below to reach out to us right away