Once upon a time, websites were all the rave before social media platforms started evolving. The likes of Hi Five, My Space, Nairaland and Reddit all began as websites but with a social touch. Now we have Facebook, Instagram, TikTok and a thousand other social media platforms that are beneficial to businesses and brands. As a result, some business owners tend to abandon their websites which can generate traffic and be a powerful lead generation and sales tool. Keep reading to find out 10 actionable tips to get traffic to your website in 2021.
What is the Purpose of a Website?
We know that your business is making sales on Instagram, Twitter and maybe WhatsApp. You really don't see the need of having a website for your business. Well, the top brands in the world make sales everyday but they still have websites regardless.
A website can be anything you want it to be. Different websites serve different purposes according to the needs of the business owner. You can choose to have an e-commerce website like Jumia or Aliexpress where your sole purpose is to make sales. It can also be an affiliate website where other businesses come to sell their products and you earn a commission.
A website can also serve the purpose of establishing your business as an authority in your industry. Again, it further establishes your brand and gives your business a professional look which separates you from your competitors. It can even generate traffic to your social media accounts which means more visibility and leads for your brand.
Are Websites Still Relevant?
This is one of the most asked questions about websites on search engines which shows that most brands are still skeptical about owning one. It's 2021 and the world is now more connected than ever. I can watch a TikTok video and be influenced to make a purchase. An Instagram influencer or celebrity can promote your brand or business on their page and sales are guaranteed. Why then does your business need a website? Why should you pay a huge sum to develop a website? Are websites still relevant? The answer is yes.
Remember when WhatsApp, Facebook and Instagram crashed all at once on the same day? How did you feel as a business owner in all sincerity? What if that was the actual end of those platforms and your business had no online presence elsewhere? It will be devastating. This is one of the multiple reasons why you need a website and why it will still be relevant for many more years to come.
Your social media accounts acts as a funnel to your brand's true home in the digital world; your website. Or why do you think there's a provision on social media platforms to link your website to your profile? Websites allow you portray your brand in its best light and tells your brand story exactly how you want it. It allows prospective clients find you easily online. It is reported that 80% of major purchases begin with an online research and Google currently holds 92.7% of the total search engine market share. This is one reason why Google My Business is becoming a well sought after service lately. Above all, websites actually belong to you. They run on your terms and conditions and not that of a third party which means that you're in control.
Start the journey to owning your own website right here.
How to Get Traffic to Your Website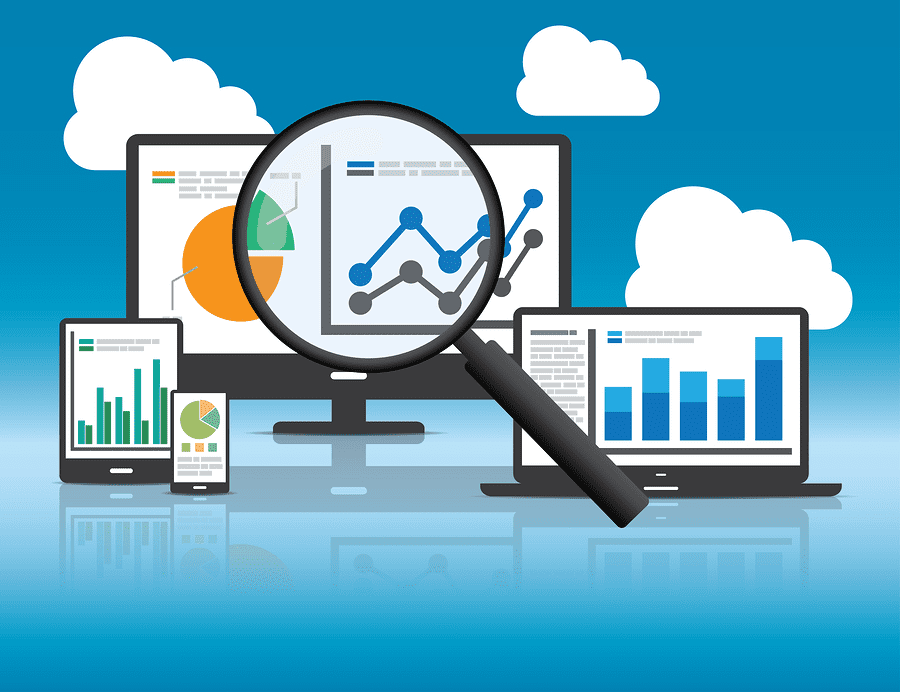 A website without traffic is as good as being nonexistent. Traffic simply means that you are being seen and people want to know more about your brand and possibly make a purchase of your product or service. Traffic makes it possibly to track the movement of your visitors, what information, product or service they want the most and where they are coming from. Consider it an analytical goldmine that informs future marketing decisions.
10 actionable tips to get traffic to your website
Write useful content that answer questions– For example, this post is answering some questions for you. Write content that will stay relevant overtime and have more people visiting your website.
SEO content– Appearing on the first page of a Google or Bing search is the goal so ensure that your content is optimized to enable it rank high.
Repurpose your content– Find new ways to reuse your existing content across social media platforms. Take advantage of content that performed well in the past and put it to good use.
Write eye-catching headlines– Grab people's attention and make them eager to engage with your content. Make use of powerful words such as 'secrets', 'hidden' and numbers that list a number of benefits.
Create an expert post– Share some tips and quotes from experts in your industry. Make the quotes easily shareable for your visitors which will in turn spread your website link.
Collaborations and features– You can choose to collaborate on a post with another brand in your industry to create awareness about a cause. This will in turn serve as more exposure for your brand.
Take advantage of Google Ads– Google ads has a range of ad tools, targeting, and analytics capabilities. Plus, Google allows you run a range of cross-channel ad campaigns from a single interface like search campaigns, shopping campaigns or display campaigns.
Create landing pages and link them to your social media profiles– This is one sure way of getting traffic on your website. A landing page gives more in-depth information about your business and establishes trust with prospective clients.
Join online communities and share your content.
Regularity and consistency will determine if your visitors will stick with you. Your website's traffic depends a great deal on this.
Whether you want to generate more leads for your business, sell products in an e-commerce store, or build an online presence for your brand – a website is a great idea. Social media is awesome, but websites remain undefeated.