The main aim of digital marketing is to grow businesses both locally and worldwide and also to make customers globally.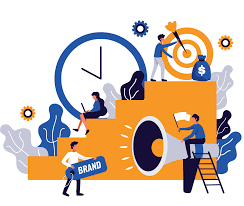 Today, majority of customers conduct an online research before making a purchase decision, This means that it is necessary to develop an impressive online presence that not only engages customers, but also nurtures them online throughout their customer journey.
A digital marketing company can do this and a lot more for your business by providing digital marketing solutions. As such, a digital marketing agency is one of the most valuable partnerships to your business.
Top 10 Digital Marketing Agencies for Small Businesses in Nigeria
Digital marketing agencies grow your business through various online platforms and different digital strategy.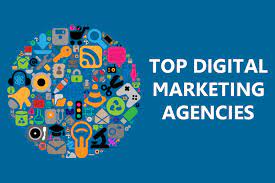 With multichannel and single-channel marketing, the digital marketing agencies interact with customers in one or multiple channels such as websites, blogs, email, social media, and more. This is where they come into the picture as they are better equipped to handle all aspects of digital for your business.
However, there are numerous digital marketing agencies in Nigeria but you have to carefully make a choice to get the most value for your money.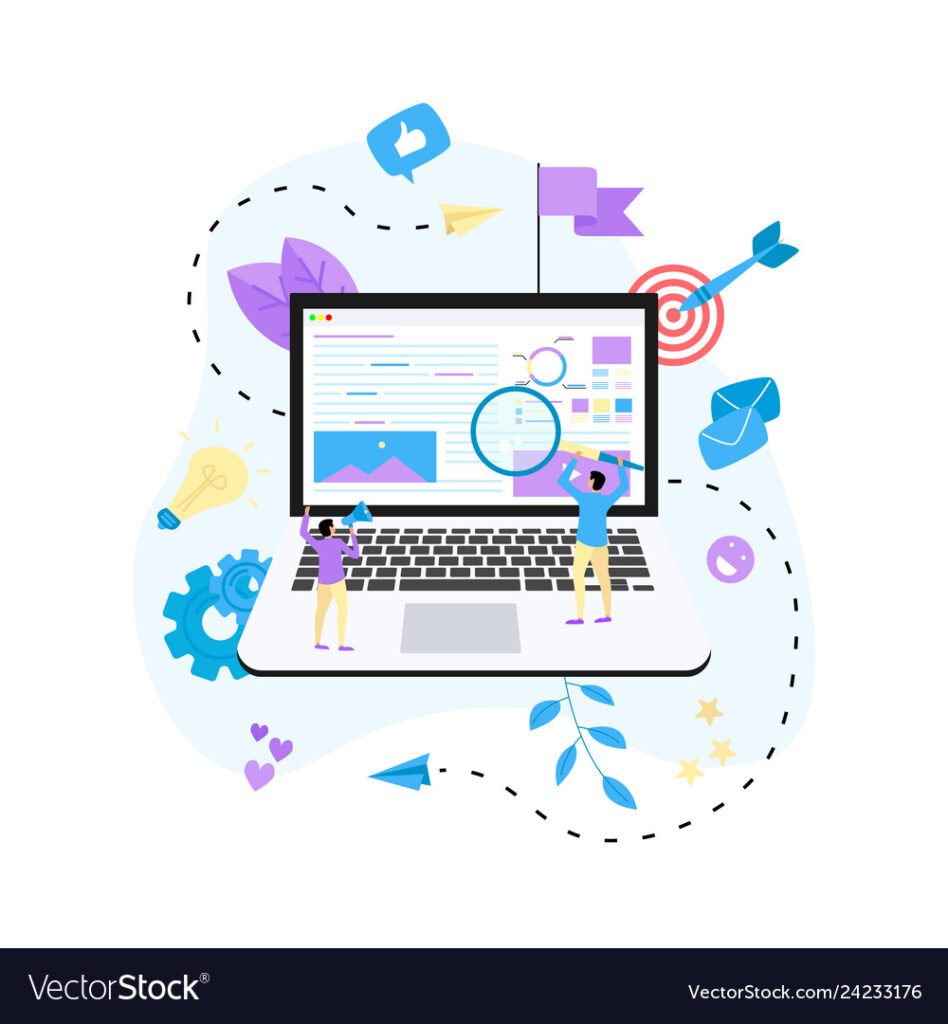 Consider your time saved as we have compiled a list of the top 10 best digital marketing agencies in Nigeria;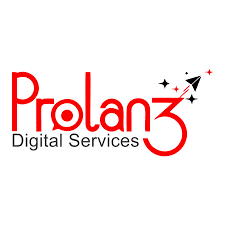 Based in Lagos Nigeria, Prolanz Digitals is a full service digital marketing agency that handles all aspects of your business' online marketing. Their services are uniquely tailored to meet the demands of customers according to their niche/industry.
They are unarguably the best digital marketing agency in Lagos with expertise in online marketing and social media marketing. Their team of professionals know the latest trends, best practices, tools and strategies that are needed for global digital marketing success.
Visit them at www.prolanzdigitals.com for more information.
2. Wild Fusion
Wild Fusion is one of the top digital marketing agencies in Lagos Nigeria. They have offices in Nigeria, Ghana and Kenya and are experts in social media marketing.
3. Marketing Trybe
This is a high growth performance digital marketing agency in Benin city, Nigeria, built by growth-oriented and creative marketers. They are structured for speed and efficiency in order to meet the ever-changing needs of today's consumers with respect to social media marketing and digital advertising.
4. DeCritic
DeCritic is a top digital marketing agency in Lagos Nigeria with a focus on content/copywriting, digital PR (public relations) and critique/reviews. They have worked for top-notch brands internationally and locally.
5. Tech O'Clock
Based in Lagos Nigeria, Tech O'Clock develops effective marketing strategies for all business types in Nigeria. They have a great track record of creating websites, increasing business sales, as well as, acquiring customers on-demand through social media marketing and search engine optimization.
6. Bytesize Nigeria
They are a full-service digital communications agency in Nigeria that combines consumer research, creativity, and insight to transform businesses.
7. Super Stars Promotions Limited
This is a Creative Marketing & Advertising Agency in Nigeria, operating to global standards; offering marketing solutions to businesses across different sectors.
8. Wow Effect Communications
This is a full service Nigerian digital marketing agency in Lagos that combines creative and strategic thinking with technical expertise and personalized service.
9. Digital Square
Digital Square is based in Lagos Nigeria. We help our clients with digital marketing strategies that create brand awareness, increase sales and overall engagement with target audience.
10. Taget Media
Taget Media is a digital marketing agency in Lagos, Nigeria, providing end to end digital marketing solutions for businesses.
Full Service Digital Marketing Agency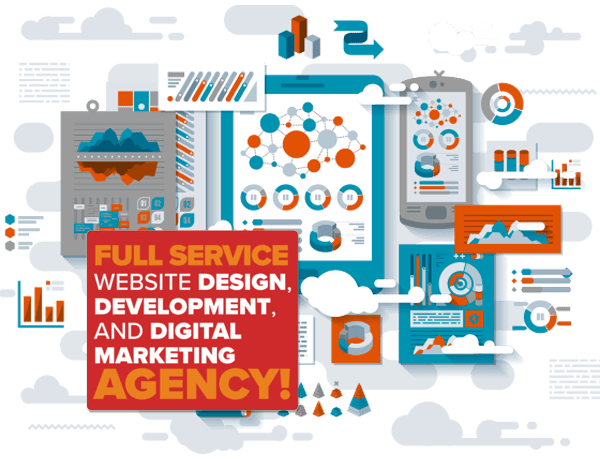 All digital marketing agencies do not perform the same functions. Some agencies specialize in one industry or service, while others offer a broad range of services.
Remember that the best one for your business will depend on your budget, your digital marketing goals and objectives, and how involved you want to be in your digital strategy and digital marketing. Below are seven of the most common types of digital marketing agencies:
1. Full Service Digital Marketing Agency
2. Inbound Marketing Agency
3. Search Engine Optimization Agency
4. Digital AD (PPC) Agency
5. Online AD Agency/PPC Agency
6. Social Media Agency
7. Web Design Agency
For emphasis, a full-service digital marketing agency tends to be larger than the other types of agencies and offer a variety of digital services.
Businesses often partner with full-service digital marketing agencies because they have the experience doing specific projects that the businesses need done, such as lead nurture campaigns or a website redesign.
These agencies can also bring added experience and strength to existing marketing departments in a business at a lower cost than it would take to build them out with new hires.
Marketing Agency in Nigeria for Ambitious Brands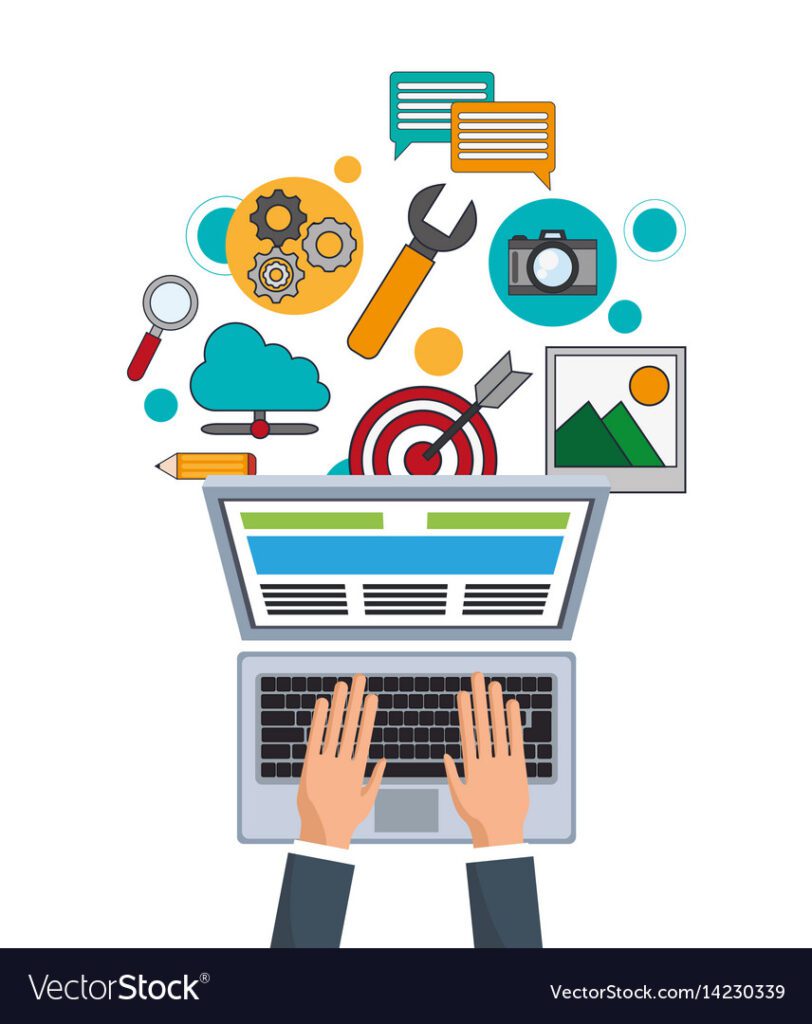 Choosing the right agency especially in Nigeria is not always the easiest decision to make. You might know to look for a website or to search for a social media presence.
However, fine-tuning your search means that you need to look for the details and see what makes the digital agency that is right for you, stand out.
As if all these aren't enough factors to consider, you also want to make sure that they have a strategy that they can track and also give measurable results from one single marketing activity.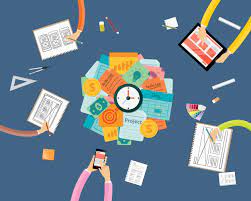 One major thing is certain. When you do find the best marketing agency, it is easy to run a successful digital marketing action plan with major returns on marketing investment for your business.
Now, let's look at a few steps to ensure that you are making the right decision when choosing the best agency that will make a major impact on the growth of your business.
1. A Functioning and Standard Website
When looking for the right marketing agency, make sure to check out their website thoroughly.
If you can find them easily and can navigate their website comfortably, chances are their digital marketing and design services will be good, too!
2. Testimonials and Transparency
Does the agency provide testimonials? Are they easy to contact? An agency that is transparent in their work will be more likely to be trustworthy compared to an agency that does not provide finer details about themselves.
A good digital marketing company will be happy to provide company reviews and detailed information about their team to your business.
3. Core Services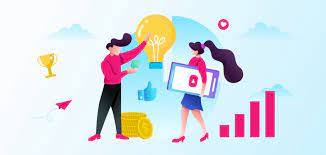 What kind of services do they provide? Are there a variety of services offered? Does the agency seem relevant and current regarding the rapid pace of technological advancements?
Finding a company in Nigeria that provides current and relevant services is an important aspect to consider, as an agency's services can greatly affect the success of your company's online marketing strategies.
4. Active Social Media Presence
A top digital company in Nigeria won't only have a website. They will have an active social media presence on various platforms, and therefore should be well established and easy to find online. Check out their online presence by checking to see what search engine results appear when you search for their agency via Google.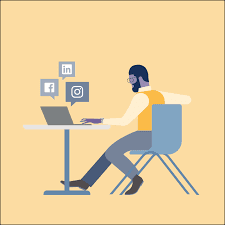 5. Company Values
Pay attention to how they market their services. Some agencies place so much emphasis on price, quotes, and money that the idea of providing valuable customer service seems lost. A good digital marketing company will focus on promoting quality of service and customer satisfaction, as these should be the core values of any good digital marketing agency.
6. Relevance
How current are they? Do they provide relevant and up-to-date information in the form of frequent blog posts? Do they utilize the newest technologies available in the field? Some digital company in Nigeria like to provide newsletters to keep customers updated, while others provide a helpful blog to provide useful information to customers.
At Prolanz Digitals, we provide a variety of digital marketing services that are tailored to your unique needs and to help your brand stand out. With our expertise in agency operations, we're ready to turn your brand into a powerful force.
Get Results From Your Marketing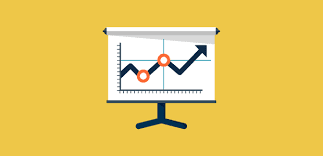 To ensure that you get value for your money and results from your marketing, you should ask prospective digital marketing agencies the following questions;
Will you have a designated contact person or project manager in the agency?
Will in-house specialists or freelancers execute on the work?
What online tools and software do they use?
What does a good client look like for the agency? Or a bad client?
What KPIs does the agency use to measure success and how will this be communicated to you in routine meetings?
What can you expect from the first 90 days (or an equivalent starting period) of your contract?
How often will you be informed about the status of your digital marketing campaign?
What is the agency's pricing structure?
Is there any proof of their success with companies like yours?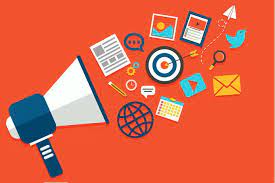 It is important that you have a reasonable level of assurance about their abilities before choosing to sign up with them.
Which Company is Best for Digital Marketing?
Who is the No. 1 Digital Marketer?
Selecting a digital marketing company in Nigeria can be challenging if you aren't familiar with the industry. Some agencies specialize in one industry or service, while others offer a broad range of services.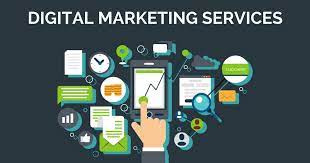 That being said, the best digital marketing company to handle your digital marketing is Prolanz Digitals. We can help your business attract customers when they're ready to make a purchase decision.
We understand that every business is different and a generic approach won't help you to achieve your specific marketing goals. Our method of operation quickly pinpoints the problems in your sales and marketing funnel and we work to devise a strategy to fix them.
Who We Are?
We are a full-service digital marketing agency located in Lagos, Nigeria.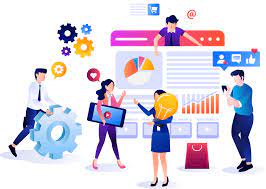 Our team has a vast knowledge of everything digital marketing, web design, content marketing and social media marketing and can easily spot needed areas of improvement.
However, our roles are diverse. Be it content marketing, generating more traffic to your website, increasing your visibility through search engine optimization, website design, or creating outstanding graphics. That means each member on our team can deliver on the changes that need to happen.
Marketing Services We Offer
To better understand what we do at Prolanz Digitals, here's a list of the marketing services we offer;
1. Social Media Management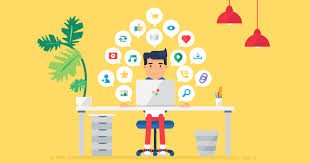 With the use of relevant and the best social media management tools, we are fully immersed in the process of creating, publishing, and analyzing content you post on social media platforms like Facebook, Instagram, and Twitter, as well as engaging with your clients on those platforms.
We have a team of skilled professionals at social media marketing, advertising, and management. They help achieve your goals for social media, like growing your following or social media revenue.
2. Search Engine Optimization
At Prolanz Digitals, we use the best software to create relevant strategic keywords. Right keywords will help to build your campaign, as search engine optimization decides the popularity of your website.
Our search engine optimization techniques will drive more visitors to your website from search engines. SEO plays a vital role in bringing potential leads to your site by making your site visible in search engine's top organic results which we will ensure.
3. Pay Per Click
Pay-per-click (PPC) is an online advertising model in which an advertiser pays a publisher every time an advertisement link is clicked on.
Alternatively, PPC is known as the cost-per-click (CPC) model. The pay-per-click model is offered primarily by search engines (e.g., Google) and social networks (e.g., Facebook). Google Ads, Facebook Ads, and Twitter Ads are the most popular platforms for PPC advertising.
These advertisements are one of the strategies to promote the company and its product and services.
We offer a wide variety of services across search and social platforms with a clear focus on generating a positive ROI for all our clients through PPC.
4. Digital Marketing Strategy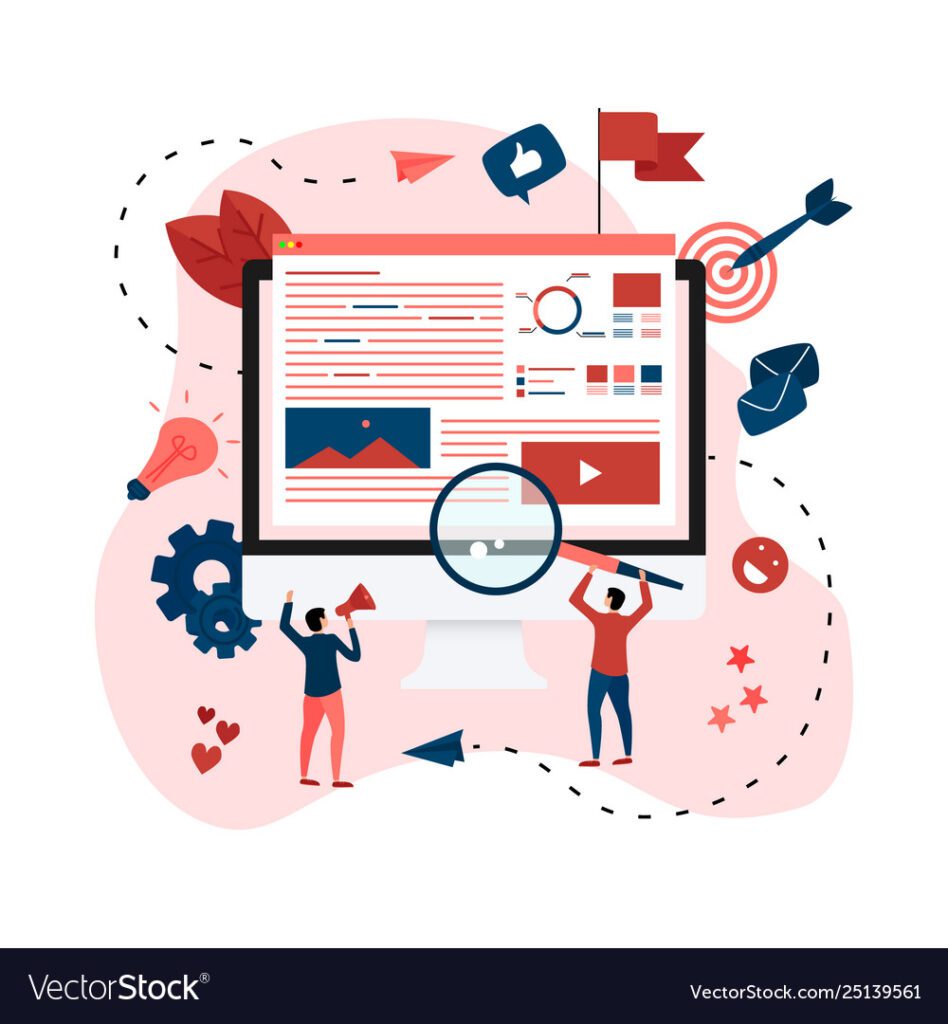 At Prolanz Digitals, we put together a custom digital marketing strategy for each client according to their needs which is based on their business' goals. Then we execute the plan on a monthly basis.
Our strategy centers around attracting more prospects, converting more leads and closing more sales.
Schedule a consultation with us and let's discuss the best digital strategy in achieving your goals.
5. Web Development
Our website developers provide expert web application development and web design services to our clients by offering a variety of website design and development services, from creating responsive website designs, to building custom e-commerce and intranet experiences using the latest and proven web technologies.
6. Email Marketing
We offer a diverse range of email marketing services designed to fit your brand needs, financial capabilities and ideal market segments.
Begin your email marketing planning today to amplify your digital strategy and discover the most effective email marketing strategy to move your email contacts down to the sales funnel.
Our agency's content marketing services is aimed at helping your company increase website traffic from your online marketing channels. These online marketing channels may be social media, search engines, or your email marketing efforts.
Our content writers will produce relevant content to engage your audience, promote brand awareness, build trust, and influence their purchasing decisions. Our content marketing services includes digital strategy development, content writing, editing, and publishing to your website.
8. Google Business Profile Management
Managing your Google Business Profile data is serious business and we can do that effectively for your company. We actively monitor changes to the online ecosystem and continually update your listings accordingly in order to boost your visibility, digital strategy, improve your search engine optimization, and deliver the best possible user experience.
How Much Do Digital Marketing Agencies Charge in Nigeria?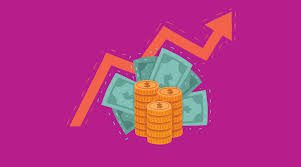 Most digital marketing agencies in Nigeria structure their pricing using either project-based fees or a flat monthly retainer for their services. The pricing structure employed by an agency is mainly dependent on its approach to digital marketing.
A digital marketing company in Nigeria seeking to develop consistent performance and growth using long-term strategies tend to employ retainer-type structures for their services. This can range between ₦50,000-₦250,000 monthly depending on the company's marketing needs.
When considering using a digital marketing agency in Nigeria, it is best to consult with both the agency and your accounting team to determine whether the agency's payment structure and digital strategy will work with your current business model.
You can get in touch with us here to consult with us on a digital marketing plan that is most suitable for your company.