Prolanz Digital Services Is The Number One Social Marketing Agency In Nigeria For Ambitious Brands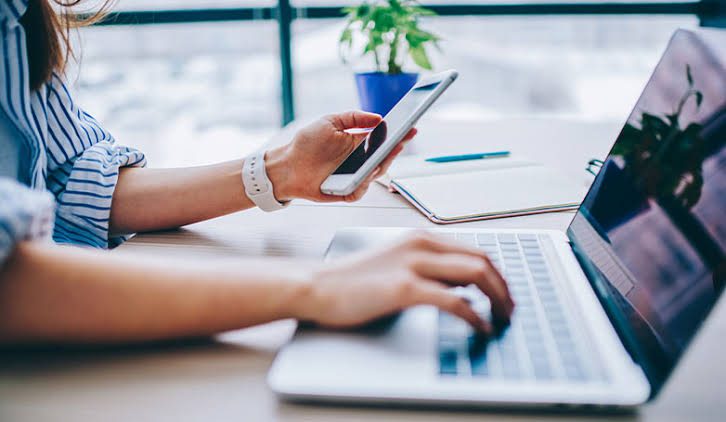 Prolanz Digital Services prides itself as the best social media marketing agency in Nigeria...
We are a team of professionals that is highly knowledgeable and expert in the usage and management of all social media networks.
And as such, we believe that the progress of any company, business or brand depends on the profit they make, and the various marketing channels through which it's earned.
This is the major reason why we ensure that all our team members and employees are highly qualified for the respective positions that they hold in the firm.
They are well-trained in all social media platforms, both old and recent ones that most of our clients will likely make use of. With all this, coupled with our affordable rates, we assure all our clients that meeting their social media marketing goals will be very easy.
Want to use Social Media Marketing to promote your business? Being a social media marketing company in Nigeria, we can help you with your various marketing strategies.
Check out these 13 benefits that you can earn when working with us.
13 Benefits Of A Social Media Marketing Agency In Nigeria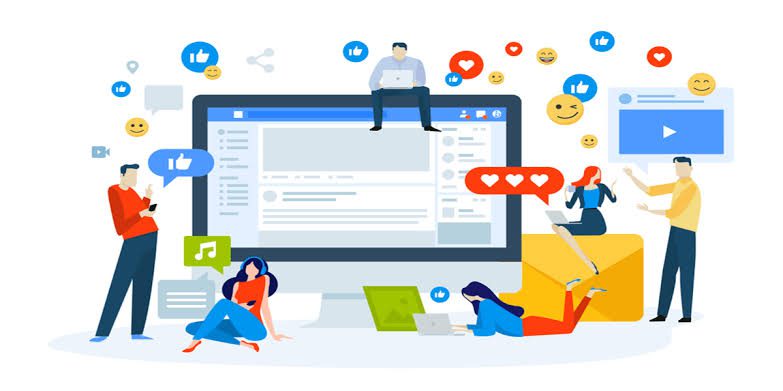 You stand to gain many benefits when you hire a social media marketing agency in Nigeria to do your marketing.
1. Raise Brand Awareness And Increase The Number Of Audience
Creating brand awareness and brand recognition is a very crucial thing when talking about social media marketing in Nigeria.
The reason is that people will like to buy from popular brands, or more so, brands that they know. This has led to many benefits, including long-term patronage. And to make things easier, social media is a very good channel to build your brand.
Unlike the usual traditional marketing, social media marketing can take your brand to many people faster and easier. Also, it convinces your audience to look at your brand even if they are not yet ready to make a purchase.
Always give special attention to your business profile. Your cover photos too should not be left out. If your brand logo is visible when and where it should be, your brand recognition will be a success.
The main aim of social media marketing is to get profit and leads through social media platforms. To arrive at that goal, you have to make sure everyone recognizes your brand.
You also need to have enough audience. All your social media posts are nothing if nobody sees it, like it, comment or share.
A social media marketing agency like ours can do this for you alongside other things.
2. Social Media Marketing Helps To Promote Your Business At little Or Zero Cost
By no doubt, social media marketing is one of the cheapest forms of marketing. It's also the cheapest option when it comes to advertisement.
There are 4.48 billion social media users in the world. This shows that social media marketing is not only affordable but also has a high reach.
3. Our Social Media Marketing Agency Can Help You To Understand Your Customers And Target Audience
This is also known as social listening. It's essential that you know what your customers and target audience are interested in.
To do this effectively, monitor their posts and tweets concerning certain subjects. Doing this will help you know the things that are important to your audience. Also, you will be able to know the trendy stuff they are after.
Social listening can also make you realize and contemplate the things you yourself need to adjust. When you address such issues, your social media marketing efforts will bring fruitful rewards.
4. Social Media Marketing Improves Search Engine Ranking
Search Engine Optimization (SEO) has never been a joke (and will never be). Every website and blog that gets a large percentage of their monthly visits from Search Engines will know what's at stake here.
To rank higher for a keyword, many factors are considered, and social media engagement is not left out.
Google considers a web page having no likes, comments or shares on social media platforms of little importance. Such pages will be difficult to rank.
Social media marketing is another way to help your site rank higher. By posting links and snippets of your blog post on your social media pages, you can boost engagement and also make your site rank high.
5. Social Media Marketing Helps To Build Customer Loyalty
There is nothing sweeter and more assuring than building your brand loyalty without spending a Naira.
Well, in case you haven't noticed, 90% of people patronize brands that they follow on social media platforms.
This stresses our main point that customers follow and engage with brands they like on social media. And that is very obvious and straightforward. If Nigerians follow you on social media (through organic methods), they are most likely to patronize you more than your other competitors.
6. Make Your Business More Profitable
Social media marketing can increase your business' profit in many ways. This can happen by driving quality traffic to your landing pages or helping you collaborate with influencers.
For instance, you can include links to your landing page on your posts. Doing things that way is just like you are promoting your site, only that it's free this time.
This is also a wise way to get people to buy from your site if you run an online store. By promoting your reach while no money is being wasted, social media marketing makes your business more profitable in Nigeria.
7. Helps You To Recognize And Collaborate With Potential Business Partners
Social media marketing in Nigeria can let you meet more business partners and associates. Let's take a look at these social media platforms and how they influence your brand in this regard.
#1. Facebook Groups
More than 1.8 billion people make use of Facebook groups. By joining Facebook groups related to the services your brand offers, you will have a high chance of meeting potential business partners.
To find groups like that, you can use the Facebook search button to aid discovery. Join them and get involved in them. And who knows, you yourself might draw attention and business partners will come themselves.
#2. LinkedIn
The one social media platform purposely made for business and employment connections.
Come to think of it. If LinkedIn can connect Nigerian employers to employees, how much so business partners?
LinkedIn was made in such a way that business owners in a particular niche can connect with other entrepreneurs, investors, associates, employees and freelancers.
It was found that 72% of Business-To-Business (B2B) buyers make use of LinkedIn to tell information about their business to other people.
There are more than 467 million users on LinkedIn. You can use this to your advantage and discover people to partner with.
#3. Twitter
Apart from allowing you to reach your customers and target audience, Twitter also lets you meet people that can help with your business.
To make good use of that, you can make use of Twitter's list function. This feature lets you build groups of users that may help your social media marketing goals.
That way, you can focus on the potential business partners on the list.
#4. Instagram
Over the years, Instagram has shown to be among the top social media networks where you can meet business collaborators.
In case you haven't noticed, Influencer marketing is estimated to grow up to $13.8 billion and beyond.
Also, content creators on Instagram now have a recently introduced feature to add their favourite brands to their Brands List. This allows them to interact with other business owners that they can partner with.
8. Improve Your Customer Support Services
Social media management, one of the aspects of social media marketing allows a company or agency to help you manage your accounts.
This can be very helpful in customer support. Most customers in Nigeria today expect a brand to provide solutions via social media.
Doing so will improve your relationship with customers while making your business more professional.
9. Social Media Marketing Makes Content Distribution More Easy
Now let's say you have planned and worked hard to build this valuable content and you want to share it for other people to see.
Social media marketing can help you distribute your content to your customers, potential customers and target audience at large.
Apart from sharing organic and quality content on each social media platform, you can also promote other things through social media marketing.
Every content creator, company or organization wants to have a large audience. Social media marketing is one of the best ways to achieve that.
On Twitter, 9,729 tweets are processed every second. On Google, there are about 5.6 billion searches on the web every day.
And to make things easier, some social media platforms are bringing in features that will help with cross-posting. It's already on Instagram. Instagram lets you post on Facebook when uploading your content.
The same thing with WhatsApp, although your reach is limited to your contacts and that makes it unideal for social media marketing.
Facebook too is presently trying out a feature that allows users to cross-post and share content to Instagram.
10. Social Proof Can Improve Content Performance, And Even Sales
In this case, allow us to compare your brand to a barbing saloon. You need to look good for your interview and you see two saloons adjacent to each other. One is empty and the other has 8 customers on queue.
I guess you are most likely to go to the one with 8 customers. And you are not even going to mind queuing and spending more time because you can bet their services are top-notch.
This same case applies to your brand!
Everyone wants to view content that other people see as meaningful. If your content is being reposted, liked, commented on and shared many times, other viewers too will be prompted to share it as well.
11. Social Media Marketing Provides Outlets To Share Company News and Updates
Social media is one of the best and cheapest ways of keeping your customers updated with your news. It's an even cheaper and better alternative to email marketing.
With social media marketing, your business can make special announcements about offers, agency news and the latest developments on a product or service.
12. Social Media Marketing Can Make People See Your Brand As A Leader
Every brand and business out there wants to be seen as a leader in their industry. They want other people to come to them whenever they have an issue similar to the services they provide.
And this begs the question: how do you make this come to pass?
The answer to this is obvious. Social media marketing!
To arrive at this, you have to do just a few things. First, you have to be specific this time around. Your target audience is large, but you have to narrow them down.
Once that's done, you can post your valuable content, with which you will engage and converse with your now smaller and specific target audience.
Once a solid relationship is built, they will always request your aid whenever they have a question that your business can provide answers to.
13. Social Media Marketing Is Effective For Competitor Research
Like we said earlier, there are over 4.48 billion people on social media. And guess what, your close competitors are also a part of this system.
This is very beneficial (although it can also be used against you as well) for your brand. With social media, you can spy on your competitors and predict what their next line of action might be.
To begin with this, you need to distinguish your competitors from each other. By this, we mean to say not every competitor is worth monitoring, because, in the long run, you might derive nothing of worth.
Monitor only the successful ones, or those with a higher chance of success. Try and figure out their social media strategy.
You can guess their social media strategy by watching out for their posts. You can also make use of many analytical and insight tools to compare you and a competitor.
Get Results From Your Marketing At Prolanz Digital Services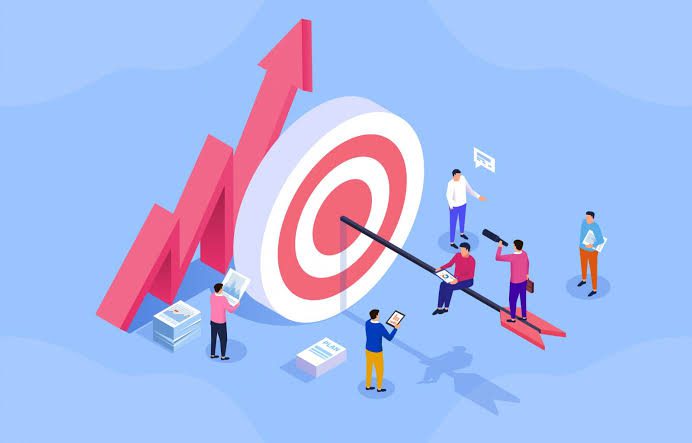 Has your business been experiencing some setbacks? Have you tried various forms of marketing but still yield minimal results?
Our social media management team has an arsenal of the most recent social media tools. This will allow us to collect together all the information we need to begin with your marketing strategy. We will also be able to study and discover the top social media platforms that your target audience spend most of their time on.
Once that has been done, we will bring forward our marketing campaigns for each social media network. We give reports of our operations to clients from time to time. This will help them keep track of the progress done on their work.
Being the best social media marketing agency in Nigeria, we work wonders. What we do is more than amass likes and followers. Using our various social media marketing strategies, we drive engagement for you while also making sure that you stay active on all networks.
Also, our social media marketing campaigns at Prolanz Digital Services are the best. We study your target audience, create personalized ads for each stage of the buying cycle. That way, we make sure there is a high Return On Investment (ROI) on all campaigns.
Our Social Media Agency In Nigeria Renders More Than Just Social Media Marketing
We also provide more marketing services and digital solutions.
At Prolanz Digital Services, we offer many marketing services apart from social media marketing. We render:
Social Media Management
Social Media Marketing
Digital Marketing
Email Marketing
Website Development
Website Management
Search Engine Optimization (SEO)
Google Ads and many more.
What Can You Expect From An Agency Specialized In Social Media Marketing In The Locality Of Nigeria?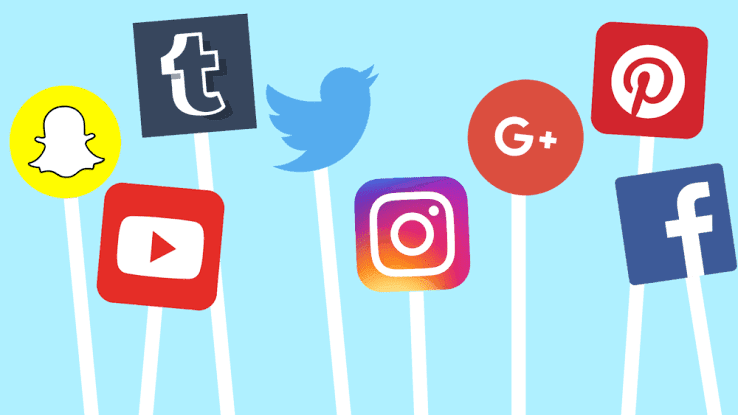 As a leading social media marketing agency in Nigeria, you should be happy and rest assured when dealing with us.
Since we are both situated in Nigeria, we have your best interests at heart. Also, we are in the best position to monitor your close competitors, so you can always be a step ahead of them. This is as a result of the fact that we are most familiar with their tactics and way of operating.
Also, being in Nigeria makes payment easier. Hiring an international social media marketing agency will make payments attract several charges. Also, the fluctuating currency exchange rates make your social media marketing budget unpredictable.
At Prolanz Digital Services, there is nothing like that. You pay in Nigerian Naira (NGN) and the price is what we say it is. There are no hidden charges.
Another thing you can expect from our social media marketing company is a firm visit. All our clients are granted a number of visits to our marketing agency in Lagos, Nigeria. You will be fixed the date of your choice and be notified well in advance before the due date.
Each visit to our firm is always interesting. You have your own social media expert, learn a lot of things and also enjoy our consultations.
The number of monthly visits depends on which social media marketing pricing plan you subscribe to. You can view all our social media marketing plans at Prolanz Digitals here.
Social Media Marketing Frequently Asked Questions At Prolanz Digital Services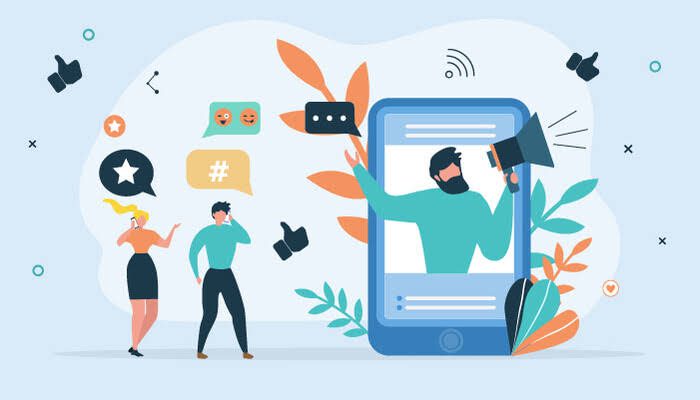 How Much Does Social Media Marketing Cost In Nigeria?
Social media marketing generally costs above #100,000 in Nigeria today. The price is also influenced by the type and number of campaigns you run in a month, the number of social media platforms involved and the additional features that come with them.
For example, LinkedIn and Pinterest cost more than Facebook and Instagram. Also, features like Search Engine Optimization, website management and Google My Business bring additional costs.
How Much Do Agencies Charge For Social Media Marketing?
The cost of social media marketing in Nigeria can vary based on different factors. The popularity and progress of the hired agency can also influence the price.
Generally, social media marketing costs are within a range of #50,000 to #300,000 in Nigeria.
How Much Do Digital Marketing Agencies Charge In Nigeria?
Coming to Digital Marketing, that's one big thing. As you know that digital marketing is all-encompassing. It has other forms of marketing within.
Usually, full-service Digital Marketing in Nigeria starts from #400,000.
How To Get Started With Prolanz Digitals, Your Number One Social Media Marketing Agency In Nigeria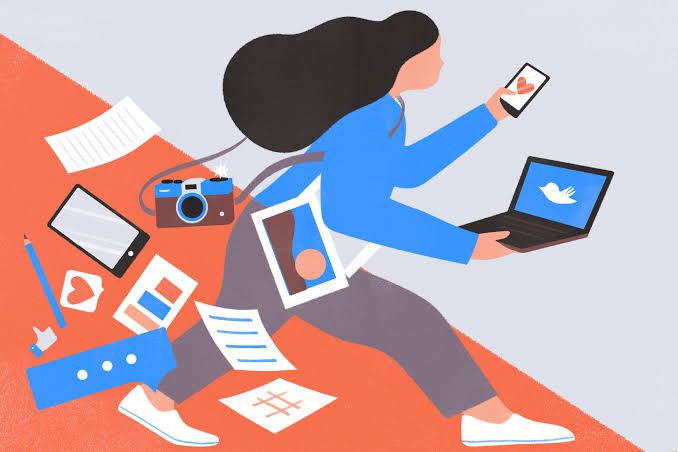 Having read this so far, the next step is to chat with us and let us do your social media marketing for you.
Still, having doubts in your mind? You can see our clients' reviews and testimonials here on Google.
We have driven over 2 million leads for our clients with our marketing services. And believe that should also include you and your business.
You can visit our contact us page to chat with us, and you can also visit our homepage and blog to see our highly engaging blog posts. We are the best social media marketing agency in Nigeria.
Address – B Close 7th Avenue Festac, Lagos
Phone +234(0)807725617
Email info@prolanzdigitals.com
Facebook @Prolanz digitals
Twitter @prolanzdigitals
Instagram @prolanzdigitals