The Meaning And Benefits Of Email Marketing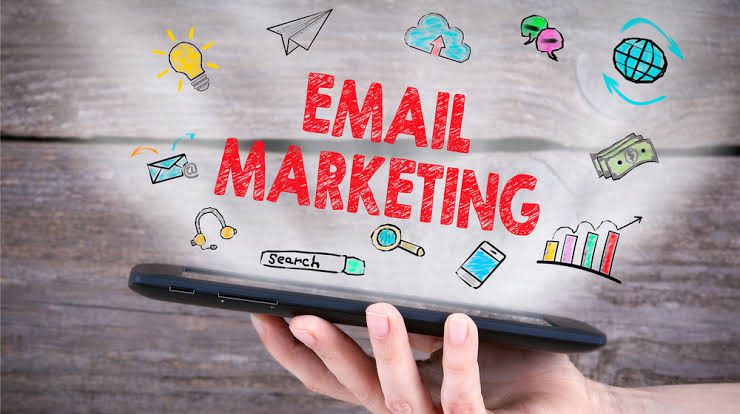 According to Mail Chimp, email marketing is when you make the customers on your email list aware of new products, discounts, and other services. There are many benefits of email marketing.
In email marketing, you make use of email to process sales, gather donations, or send adverts. One of the clear benefits of this type of marketing is it's low cost.
If we are to compare email marketing to other forms of marketing, we will see that it's much cheaper and easier. Below are 5 benefits of email marketing 2021.
Top 5 Benefits Of Email Marketing 2021
Boost your sales and revenue.
Strengthen relationships with your customers.
Increased traffic to your website.
Creation of targeted and personalized content.
Improvement on your brand recognition.
Boost Your Sales And Revenue
You can sell your products and services to prospective buyers. You can also use this form of marketing to connect to customers that have not patronized you in a while.
A lot of people make purchases on the internet as a result of receiving an email in their inbox making it easier for customers to buy a product online, directly from their device.
Having a list of email subscribers that regularly receive update from your brand is one of the many things that increase sales. This reason alone has proven the importance of email marketing. 
See also – Importance Of Social Media Marketing For Business In 2021.
Strengthen Your Relationship With Customers
Another benefit is that it helps to build customer relationships.
When you supply your customers with useful information regularly, they will be more attracted to you. They will trust your brand and be grateful for your attention.
In the future you will be their first choice for any product or service they need, as far as you provide something similar.
Increased Traffic To Your Website
Email marketing is one of the easy ways ways to make people visit your site.
This can be done by inputting links from your website into the email. You can also include them in your newsletters. 
Also, whenever you publish a new blog post, you can inform your audience by email and from there insert the link to that post.
Creation Of Targeted And Personalized Content
Apart from others mentioned, it also helps to create, target and personalize your content.
Almost everyone finds it annoying to read emails that are directed to a large number of people. They will feel that you don't take them into special consideration.
Email marketing will enable you to categorize your customers to segments. You can also categorize them based on what content they prefer.
To do something like this at a very low cost, email marketing is the perfect way.
Improvement On Your Brand Recognition
When you send valuable content to your target audience, you are indirectly increasing the reputation of your brand.
Brand recognition is a very vital thing for every business online. It can help you know if people really recognize your brand.
By using emails to get feedbacks, you can easily know if your audience is comfortable with the contents you regularly supply them.
The Bottom Line
There are many benefits of email marketing apart from the top 5 present in this blog post.
While being cheap and easy, email marketing helps you create excitement while establishing your authority.