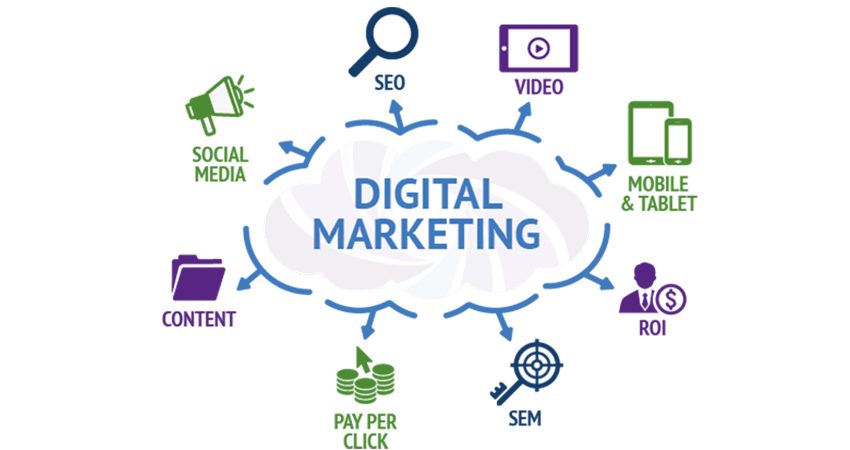 One of the most popular terms in the past decade till date is digital marketing. The exponential growth of social media and widespread use of mobile devices made this possible. Marketing your brand online is a big deal.
Digital marketing refers to all marketing efforts that use the internet or an electronic device. Brands use digital channels like search engines, social media, and websites to market their products and services online.
The Importance of Digital Marketing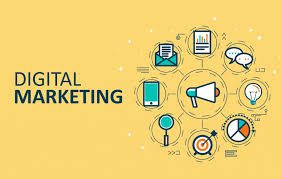 The main importance of digital marketing is that brands can target and reach their unique audiences in a cost-effective and measurable way. Also, they can increase brand loyalty and drive online sales.
More benefits include;
⦁ Global reach; digital channels allow you to find new markets and trade globally without being physically present.
⦁ Cost efficient; a properly planned and well targeted digital marketing campaign can reach the right customers at a much lower cost than traditional marketing methods.
⦁ Trackable, measurable results; measuring your online marketing with online metric tools makes it easier to establish how effective your campaign has been. It is easy to track the progress of your advertising.
⦁ Social currency; digital marketing allows you create engaging campaigns using content marketing tactics. This content (images, videos, articles) can gain social currency – being passed from user to user and becoming viral.
⦁ Transparency; social media has made it easier to build customer loyalty and create a reputation for being easy to engage with.
⦁ Improved conversion rates; unlike other media which require people to get up and go to a shop, digital marketing can be seamless and immediate.
All of these aspects of digital marketing have the potential to add up to more sales for your business/brand.
Types of Digital Marketing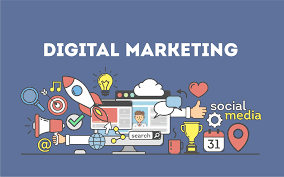 When some people hear digital marketing, they automatically think it's all about social media. That is just one out of many types of digital marketing services.
Here's a list of digital marketing channels/services;
Search Engine Optimization (SEO); This is an aspect of digital marketing that focuses on driving traffic to your website. The key to SEO is using relevant keywords and quality content to enable your website rank high on search engine results.
Social Media Marketing; This involves the use of social media channels to increase brand awareness and generate leads for your business. Social media platforms like Facebook, Twitter, Instagram, TikTok, LinkedIn, Snapchat and Pinterest are mainly used by business owners.
Content Marketing; This simply means creating quality content with value to attract potential customers. Content can be created in different forms such as, blog posts, eBooks, infographics, videos and white papers.
Pay Per Click (PPC); This method involves driving traffic to your website. A common way of achieving this is through Google Ads. Here, you can pay for top slots on Google's search engine results pages at a price "per click" of the links you place.
Affiliate Marketing; This is one popular type of digital marketing. It simply works by promoting someone else's products or services on your website and receiving a commission for it.
Email Marketing; Brands use emails to communicate with their audience. Emails are used to promote events, content, announce sales or new products.
Sponsored Content; You must have heard about influencers. This is the category where they belong. Influencer marketing is very popular among brands these days. They sponsor an influencer to publish content that promotes their products and services. Sponsored content can also be in the form of a blog post or article that is written to promote a brand.
Does Digital Marketing Work for All Businesses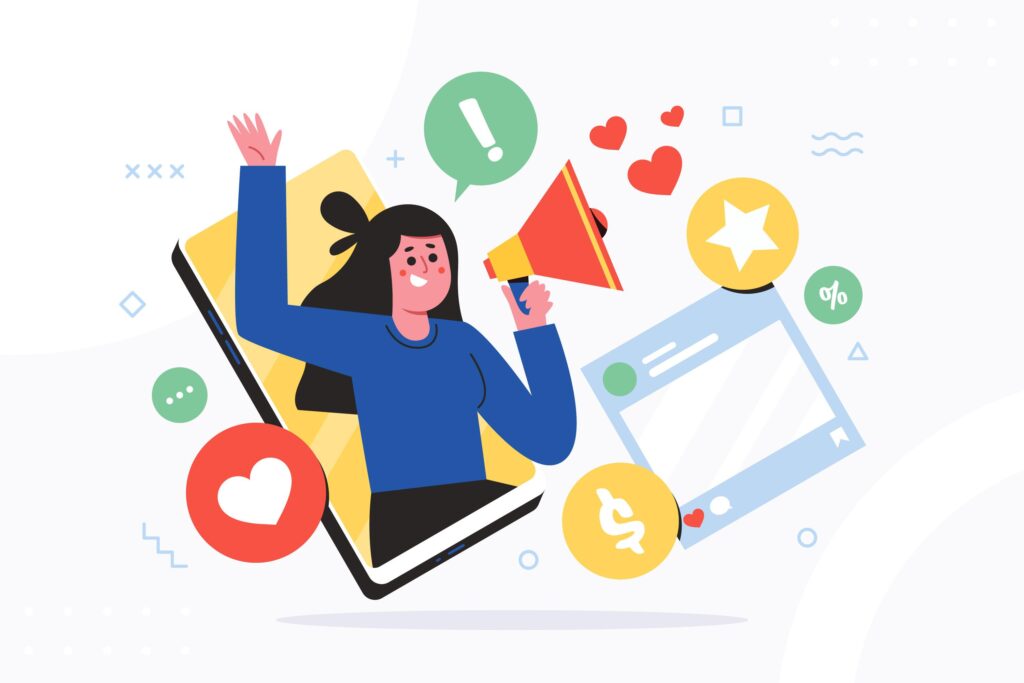 Of course, digital marketing works for all businesses. What matters most is what strategies they employ in their digital marketing efforts.
A business-to-consumer (B2C) company and a business-to-business (B2B) company may not likely use the same digital marketing strategy. B2C companies are more direct when it comes to making sales given that their products or services are not overly expensive.
B2C companies often see great results from higher-funnel marketing channels like social media marketing or paid social advertising. These channels do an amazing job of getting your business in front of potential customers who might not otherwise know that you exist.
On the other hand, B2B companies have very specific niche audiences that can be difficult to target using social media. They have longer sales cycle which require longer-term strategies like email or content marketing to enable them close a deal.
Note that all brands may use a combination of strategies as there is no one-size-fits-all in digital marketing.