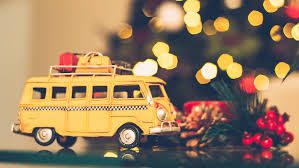 The Yuletide season is upon us and everybody is getting excited about the upcoming holidays. As business owners, this is the time of the year where you have to go all out with your creativity.
Christmas is a time of giving and receiving gifts, but it's also the most expensive season for retailers.
With more people online shopping this year than ever before, there are some great ways to promote your business and increase sales during the holidays.
What Makes a Christmas Digital Marketing Campaign Successful?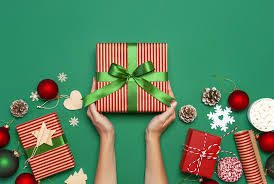 The first and most important rule here is to set clear goals. Keep in mind that the aim of a holiday campaign like that of Christmas is to make your audience feel more connected to your brand. Your goal should be to create a sense of community around your campaigns so that they feel more genuine and close to home.
Successful campaigns unite people with common interests and make them want to share their experiences with friends, colleagues, and family. In a sense, you're aiming towards creating a trend.
Bearing the aforementioned in mind, let's show you 5 creative Christmas digital marketing ideas to help with your creativity in order to trigger sales this season.
Use Social Media to Promote Your Holiday Sale; With over 1.86 billion active monthly users on Facebook, there's no better time than now to connect with your current and prospective customers using social media.
Make use of Holiday-Themed Content; Themes like some great deals for Black Friday will help trigger sales. Then include plenty of details in the copy of your post so that people know exactly what they are getting.
Utilize Email Marketing to Target Customers; Email Marketing has proven to be one of the greatest forms of marketing for sales, Doing some email marketing during this time with your seasonal offers well spelt out in the emails you send out will definitely help.
Promote Your Deals with Google Ads; Promote deals for Christmas with Google ads. If you have a popular product around the holidays, then this might be a good way to increase sales in a short period. You can target keywords related to Christmas and people looking for ways to save money over the holidays.
Create a Video; YouTube and Instagram are full of popular holiday videos. If you want to promote a video for your business, it might be a good idea to research what similar brands are doing and create something equally entertaining. For example, maybe people would love a video of your employees singing Christmas carols while decorating the office? You can create personalized videos by yourself or with your co-workers' help.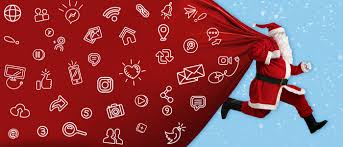 The whole point of digital marketing is to make your brand's message/ads stand out from the rest on the web. By doing this, you'll increase brand awareness while also giving your customers something fun and memorable to look forward to.