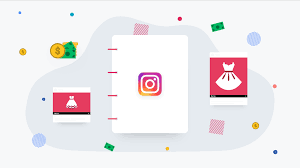 Instagram is definitely up the charts when it comes to social media marketing. It is even said that a brand without an Instagram account is not ready for online business. The platform has more than a billion active users which makes it an ideal place to advertise.
Advertising on Instagram is a must for all business owners because of its numerous benefits. It can be an effective way of reaching the right prospects. If done right, your business can leverage the platform to generate interest in your products or services and turn users into customers.
How Much Does It Cost to Advertise on Instagram?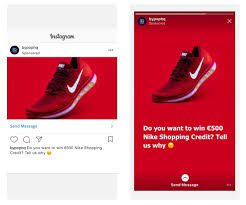 According to Hubspot, the cost for Instagram ads ranges between $0.70 to $1 per click on average. Considering this, costs tend to differ based on a variety of factors, such as industry, location, and ad placement. More competitive industries and demographics generally have higher advertising costs. In some cases, Instagram ads can exceed $5 per click.
Another important advertising cost metric that many digital marketers keep their eye on is the CPM – cost per 1,000 views. As at October 2021, Revealbot estimated the average Instagram CPM at $11.09.
Instagram follows the same rules as its parent company, Facebook, when calculating ad costs. The Instagram ads cost can vary a lot based on your Facebook ad campaign setup. For example, there's a difference in Instagram CPC prices for various age groups.
The highest CPC age groups are 18-24, 25-34, and 35-44-year-olds – the most valuable age groups when it comes to Instagram marketing.
Moreover, Facebook ads costs more for brands targeting women.
There are a few variables that ultimately determine how much you will pay for your Instagram ads. These include;
Bid price; The bidding amount tells Instagram how much you're willing to pay for your ad to be placed. Manual bidding tells Facebook the highest price you'll pay and automatic bidding has Facebook choose your bid to match the best price for the most engagements.
Audience targeting and competition; The cost of advertising on Instagram increases when there are other advertisers competing to show ads to the same audience. Keep in mind the people you're targeting and if others will be trying to land the same spot.
Ad quality and relevance; Facebook gives a score to ads based on how relevant they are to the audience being targeted and how people react to it. Your score increases when people react positively to your ad and decreases if people respond negatively, such as hitting the "hide this" button. Ads with a high relevance score are placed over lower scoring ones.
Time of year; With all advertisers fighting for ad space during the heavier advertising periods of the year, like Christmas, prices tend to increase due to the level of competition. Consider this variable before preparing your budget.
Placement; Allowing Facebook to place ads on their other networks, such as the main Facebook platform and the Audience Network, helps reduce the average cost of your ad.
Optimization of ad delivery; Just like in other ad platforms, be sure to optimize your ads for the results you desire. Develop a targeting plan to ensure your ads end up in front of people that are valuable to you, increasing your chances of having your ad placed over a competitor and driving down your costs.
How Do Instagram Ads Work?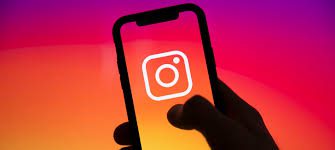 There are two options to create Instagram ads. You can turn any post into an ad with the Promote button, which is similar to Facebook's Boost button. You only have to decide where to send people when they click your ad, who should see it, and how much you want to spend.
Or alternatively, you can create campaigns with Facebook Ads Manager, which is an all-in-one tool for launching ads across Instagram and Facebook.
Instagram ads can have a significant impact on people's buying behavior. It is shown that Instagram helps 80% of users decide whether to buy a product or service. So whether you are a big or small business, you can create an affordable campaign that finds new customers and increases sales for your business.
Depending on your campaign objective, Instagram ads can have up to 18 call-to-action button options. These ads can also carry a link to your website and give users options to download applications or shop online stores.
You don't actually need an Instagram account to advertise on Instagram. Since Facebook is its parent company, all that is needed is a Facebook Business Page. However, it is best to have an Instagram account to enable you familiarize yourself with content that connects best with your target audience while also complementing and amplifying your organic Instagram marketing efforts.
You might also like to read; Advantages and Disadvantages of Social Media Marketing.
Are Instagram Ads Worth It?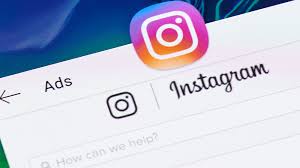 One main reason for advertising on Instagram is that it's constantly evolving. This rapid change means that there will be new ways of how you can engage with your audience.
For example, Instagram recently introduced link stickers for everyone on Instagram stories. This is a huge plus for brands and content creators as they will be able to easily share the links to their landing pages, websites, blogs or e-commerce sites.
Instagram ads have a potential reach of over one billion people. It has advanced targeting options, and the platform influences customers' buying decisions. At an average cost of $1 per click, Instagram ads are worth it if you want to advertise on social media.