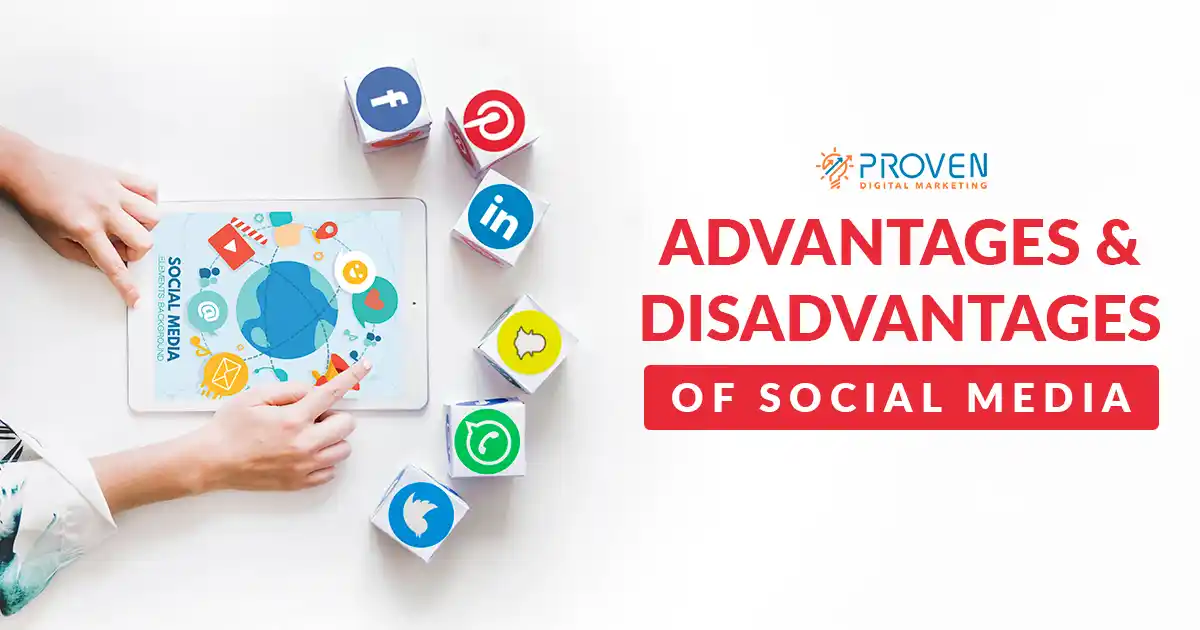 The benefits and importance of social media marketing do not need to be far stretched. If you really want to know about the top advantages and disadvantages of social media marketing, then you are in the right place.
Prolanz Digitals is the best social media management and digital marketing agency in Lagos, Nigeria. You can also contact us for free Email Marketing tools and Content Marketing strategies.
In this blog post, we will talk about what social media marketing is, how it can advantageous to your business, and some of its common setbacks.
What Is Social Media Marketing – Prolanz Digitals
Social Media Marketing is when a brand, business, or company makes use of social media to reach out to its target audience and potential customers.
Social media platforms assist you to promote sales, driving engagement to your site, build your brand, and pave way for long-term loyalties between you and your clients and customers.
Currently, as of late 2021, the most engaging social media platforms are Twitter, Facebook, Instagram, YouTube, Snapchat, Pinterest, and LinkedIn. WhatsApp and Telegram are also grossing, but they limit reach to only your contacts and fellow channel subscribers.
What Are The Advantages Of Using Social Media For Business In 2021 – Prolanz Digitals
Driving And Increasing Inbound Traffic To Your Site
One of the tops uses of social media in 2021. Almost every blogger and e-commerce site owner makes use of social media platforms to share links and promote their sites.
Best Option For Brand Awareness
With over 3.5 billion social media users in the world, which other cost-effective alternative would you think can be better than making use of social media marketing?
Since there are many users on social media, and so far it's free, it's the best channel to promote your brand awareness.
Improvement On Customer Satisfaction
Social media platforms are good for customer support. Also, most customers like to follow their favorite brands on social media platforms, view eye-catching posts, like and comment.
Also, social media marketing helps to satisfy customers' inquiries about products and services offered. They can message you and get replies as many times as they want.
Other advantages of social media marketing include helping with customer analysis, cost-effectiveness, gaining market insights, and the close monitoring of your close competitors.
Disadvantages Of Social Media Marketing In Business – Prolanz Digitals
Vulnerability Of Brand Name
Forget it. People steal brand names, especially those belonging to companies that haven't registered their names legally.
Also, bad information (both the truth and defamation statements) spreads faster than TV broadcasts. Malicious leaks from your employees and reviews from unsatisfied customers will negatively impact your reputation, scaring away potential customers.
Your Brand Methods And Marketing Strategies Are Exposed To Your Close Competitors
Just like two sides of a coin, social media exposure can help you and also ruin you.
Making use of social media marketing strategies means that everyone can see your content, methods, layouts, and tricks.
And you know what, there is no way you can prevent this!
Slow Returns On Investments
Social media marketing does not bring many profits and benefits in the short run. You have to run your campaigns and implement strategies for longer periods before you start experiencing high ROI (return on income).
You might be interested in – How To Spy On Your Competitors Facebook and Instagram Ads in 2021.
Need For Qualified Employees
Making use of social media for personal purposes is entirely different from business purposes.
You will need to employ or gather team members to help you create your social media content and manage all your social media accounts.
Another disadvantage of social media marketing is its time-consuming processes.
The Bottom Line
Having discussed the pros and cons of social media marketing, you now know what to expect once you venture into social media marketing.
Nevertheless, 3.5 billion social media users in the world mean you have 3.5 billion reasons to build a social media marketing strategy. To get started, you can contact us, Prolanz Digitals to get your social media management proposal and strategies. We remain the best social media and digital marketing agency in Nigeria.
Exercise bike without resistance – 24-hour stores
npp 100 steroid
burn leg fat workout