What Are The Most Important Benefits Of Social Media Marketing?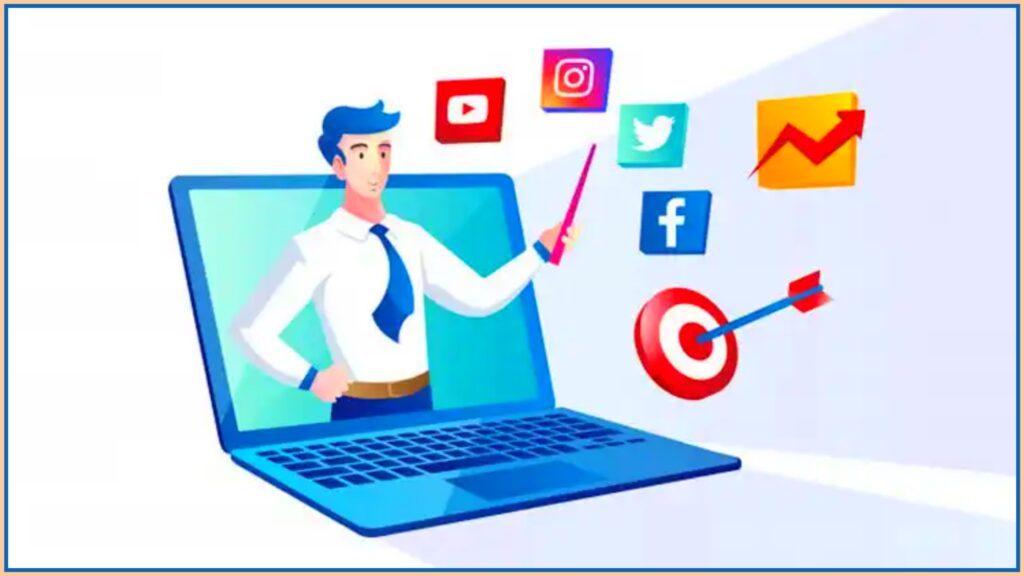 Social media marketing is rapidly evolving as one of the most crucial aspects of every online brand. There are now many social media marketing importance and benefits that you can't overlook.
Social media marketing helps to reach many customers all over the world. If your business is not making use of this profitable source, then you will be depriving yourself of a beneficial marketing opportunity.
Your business may render directly to customers, other businesses (B2B), or even both. However, it's still built on human relationships. This cannot be done with any effective medium other than social media platforms.
7 Social Media Marketing Importance And Benefits That Your Business Can Make Use Of In 2022
Make Use Of Social Media to Reach a Larger Audience
According to Hoot Suite, 53% of the world's population is now active on social media. Unlike normal marketing that requires some form of physical presence, social media marketing allows you to reach customers from distant locations.
According to a stat by Instagram, around 60% of users uncover new products and brands on the platform every day. It's would be nothing but wisdom to take advantage of this social media marketing importance.
And in case you haven't noticed, 90% of Instagram members follow a business or official brand account.
And as you know, all social media platforms are free. You can reach as many as many people in your feed, for as long as you are a registered user.
Social Media Platforms Are Cost Effective; Free To Use
Yes. Just as mentioned earlier, it's entirely free to make use of all social media platforms. This is another social media marketing importance.
If your social media marketing strategy involves some form of advertisement, you will agree that social media is the best channel to go through.
Starting from the creation of accounts to the publishing of contents, it's is almost (or completely) free on all social media platforms.
Also, most social media platforms have an option for paid advertisement. This will make your content reach a larger audience and stay on each timeline for longer periods, as long as you pay for it.
If you are posting content freely, you can use some tips. Include quality and trendy hashtags in your content. You should also think of quality keywords that can make your post appear in search results. You can get followers through this.
As for the paid promotion, you can go for Instagram and Twitter promotions. Facebook also provides Facebook Ads that make your content visible to a large audience.
Using paid option also allows you to see the number of users that view your content (impression) or click your ads (clicks).
Either way, social media platforms are still cheaper than most other methods of advertisement. Being cost-effective has many advantages. It ensures that you have high returns on investment.
You Should See – Instagram Ads Cost.
Provision Of Better Customer Support
Whenever we talk about social media marketing's importance, we are indirectly discussing the benefits of social media itself (as far as marketing is concerned).
One of the reasons why social media marketing is good for business in 2022 is that it creates an alternative for customer support.
Since the account you are managing and posting with is an official account (and not an individual account), then you can use such an account to attend to customers' complaints and inquiries.
Not all customers like sticking close to their email and waiting for an inbox. Also, most people dislike phone calls being answered by auto-reply AI. Having an active social media account can make a whole lot of difference by making customers contact you with ease.
This is another social media marketing importance that you probably haven't noticed.
Spy And Monitor Your Close Competitors; From A Safe Distance
As you already know, nothing is hidden on social media. Once the post is submitted and it's not deleted, everyone on the user's timeline will be able to view it.
Contacts, friends, followers, likers, and friends of friends will receive the content (alongside other content) on their timeline.
If you want your social media marketing strategy to fall in place, you should try to keep a close watch on your close competitors. See how each of their content is structured and scheduled. Also, take note of their campaigns and activities. This should give a clue to their social media marketing plan.
However, this goes without saying that you are also vulnerable to actions like this. Another close competitor of your brand can spy on you and apply the same methods you use.
Social media is free and belongs to no one. Yet, it's owned by all.
Build Your Business Authenticity (And Remind A Customer To Tell A Friend To Inform A Friend…)
As far as your brand offers good products and services, you will have no problem building trust with potential customers on social media platforms.
People are more likely to trust recommendations from family members and friends three times over than from a third party.
You should encourage your customer to share their interesting experience with their friends and family members. That way, more and more people get to know your brand every single day of commercial activity.
This applies not only to social media marketing but other forms of marketing. This can be content marketing, digital marketing, network marketing, affiliate marketing, or even traditional marketing.
Fast building of trust and loyalties is another social media marketing importance that we should pay attention to.
Social Media Marketing Improves Your Sight And Enhances Your Listening
We said earlier that nothing is hidden on social media. Once again, this can be to your advantage.
You can see and listen to what other people are saying about your brand. That's one of the top advantages of the social media marketing that is not available to some other forms of marketing.
Know what the world is saying about your business. Work on your weakness and maintain your strength. Every effort makes a difference, even if it's not realized at the moment.
Drive Engagement To Your Site, And Improve Overall SEO
When setting up your social media account, it's important to include a link to your site. That way, your social media marketing plan will benefit you in an additional way.
Your site's audience also grows as you make more quality content and build more reach on social media platforms.
Now convinced about the importance of social media marketing? You can give it a try. To get started, say hello to us at Prolanz Digital Services. We are the best social media management agency in Nigeria.
We are also into Email marketing, social media marketing, digital marketing, and other forms of marketing on the internet. Contact us to get started.