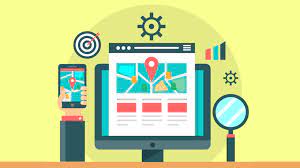 Google My Business is an indispensable search, review, and marketing tool your local business needs to grow. Think of it as an online phonebook that is easily accessible to all through the Google search engine. Knowing how to optimize your Google My Business Listing even makes it more beneficial.
Your Google My Business account gives you the ability to create, customize, and manage the information displayed on your business profile publicly in Google search.
While having a Google My Business listing is a great first step to garner some local exposure, Google My Business optimization takes your profile to the next level. It is an absolute necessity for brands that want to rank in local search.
Also Read; How to Use Google My Business to Get More Customers
7 Ways to Optimize Your Google My Business Account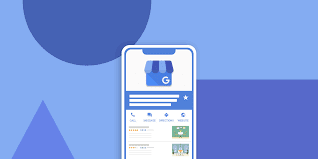 These seven steps below will ensure that you stand out in local search with advantages over your competition.
1. Complete Your Business Profile Information
Creating a business profile with comprehensive, accurate, and updated information will be your first step to optimizing your Google My Business page. Therefore, you need to make sure to fill out all the necessary fields to complete your Google My Business Listing including:
Business name
Phone number
Address
Website
Category
Description
Working hours
Questions and Answers
Photos
There may be some additional fields depending on your industry
When you're done completing all the information that Google asks for, it will be much easier for the potential clients to find and contact your company for any transactions.
Additionally, if you'll make your listing complete, you'll have a bigger chance to be recognized by Google and rank you in the results page.
2. Claim Your Google My Business Listing
Next step to optimizing your Google My Business listing is to claim it if you haven't already. GMB is a free and user-friendly tool where you can manage your financial planning business' digital presence for both Google Search and Google Maps. If you already have a Google account, you can use this to claim your business listing. If you don't have a Google or Gmail account, you'll have to go through the process of creating one first in order to claim your business listing.
You can choose what Google users see when they search for your business while utilizing this platform, as well as gaining a better understanding of your customers and prospects through insights on how they search for you and from where. By creating a GMB page, you ultimately enhance your SEO, local search, brand, and overall business.
3. Post Relevant Content on Your Google Posts Section
This section is one of the features of Google My Business Profile that allows you to engage with users directly in Search Engine Results Pages (SERP's) and on Google Map.
Here, you can post anything related to your business such as your upcoming events, company announcements, blog articles, product promotions, holiday messages and the likes of it.
Most people evaluate business online based on their recent posts. So that being said, you need to make sure that you're only posting relevant, high quality, and useful content on your Google My Business account.
4. Add Pictures
Photos are the best way to give prospective customers an inside view of your business and inspire them to visit you in person.
In addition to a cover photo and a logo, it is highly recommended that you consider adding the following types of images:
Capture your storefront from different angles to make it easy for customers to recognize your business. If you're open during both daylight and nighttime hours, upload photos of both.
Also show searchers what it's like inside your store. Capture the atmosphere they'll enjoy when they visit you.
Share product photos of some of your most popular items with would-be customers.

Image specifications
Furthermore, you need to follow the recommended specifications when uploading photos to make sure that it will look best on your Google My Business listing. These includes:
Photos should be In JPG or PNG format
-The size of the images should be in between 10 KB and 5 MB
-The minimum resolution of every photo should be 720 px tall and 720 px wide
-The images should be in high-quality and have no excessive use of filters and no significant alterations.
Picture Quality: All of your photos should be well lit, in focus, and filter-free.
File names: Photo file names are a great place to incorporate keywords relevant to your business and its location.
Geo-Tag Your GMB Photos; If you really want to be ahead of the competition, go one step further and geo-tag your images. When you geo-tag your photos, you add geographical information — like latitude and longitude — to the image file's metadata.
5. Use a Local Contact Number
Aside from keeping your contact number consistent among your various listings, it's also essential to use a phone number with your local area code. With that, Google will detect that you're absolutely local.
Also, you need to make sure that the phone number you used for your GMB listing is also on your homepage or in any landing pages linked to your Google listing.
6. Get Google Reviews for Your Business
According to Google, businesses should;
"Interact with customers by responding to reviews that they leave about your business. Responding to reviews shows that you value your customers and the feedback that they leave about your business."
"High-quality, positive reviews from your customers will improve your business's visibility and increase the likelihood that a potential customer will visit your location."
Responding to both positive and negative reviews builds trust with your customers and with Google. When someone leaves a review for your business, don't leave them waiting for a response. Having a response plan in place helps you respond quickly and graciously.
7. Use a Local Contact Number
Aside from keeping your contact number consistent among your various listings, it's also essential to use a phone number with your local area code. Google will use that to detect that you're absolutely local.
Again, you need to make sure that the phone number you used for your GMB listing is also on your homepage or in any landing pages linked to your Google listing.
How to Verify Your Google My Business Listing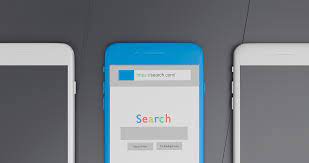 By claiming your GMB profile, you can verify and edit all the information about your business on Google and make the connection you need for prospects to find your financial services firm.
If you want to get more traffic, verifying your business in GMB can put your name in the search engine. Coupled with paid advertising and SEO, verifying your business can do wonders.
Email
A faster way to get verified is by email. After filling in business information, you can choose email verification through the email address you provided. This is by far the most convenient way because you don't need to wait for a postcard. When you verify, Google will ask for a verification code. Just check your email because GMB will send the code there.
Instant Verification
If email verification is faster, instant verification is the fastest. However, this verification method is available only if Google has already verified your business in the Google Search Console. If that's not the case, this verification step is not for you.
However, you can apply in the Google Search Console before GMB. Make sure you use the same email so that you'll be qualified for instant verification once you're verified with the Search Console.
Phone
Phone verification is available, but it's not directly an option for GMB applicants. Businesses that can qualify for this step may consider themselves lucky because it's easier and faster. Should Google deem you qualified for phone verification, a real Google representative will call you to relay the verification code.
Write down the code and put it in the verification window. However, be suspicious about calls claiming to be from Google. There have been many people victimized by scammers pretending to be a Google representative.
Postcard
The postcard verification is Google's most famous and most preferred verification method. This is so for two reasons. First, Google can directly give the verification code to you. There's an assurance that you've received it. And second, Google can verify your physical store. However, keep in mind that postcard verification can take about a week or thereabout.
Benefits of Google My Business Listing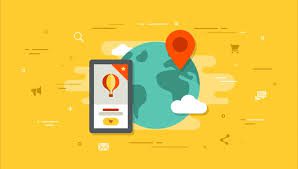 Google My Business helps you build trust with customers; One of the biggest hurdles consumers face today online is building enough trust with a business to confidently make a purchase. As a business owner, one of the simplest steps you can take to help with that is to provide them your location on Google My Business.
In fact, brands that show up on Google are almost 3 times more likely to be considered reputable by consumers. This is because of the legitimacy of the Google My Business verification process. Since it's known that businesses need to go through specific steps in order to show for a local search, Google is a trustworthy environment that users can rely on.
Google My Business ratings boost your appeal;
90% of people read reviews before making a purchasing decision. With a Google My Business listing, customers will be able to review your business and leave feedback for others to see.
In doing this, not only will you get honest evaluations about what you're doing right (or what you could be doing better) but you'll also get that star rating system next to your business on Google. Over time, you'll start to collect more reviews and a higher overall rating (responding to reviews helps with this as well). This is especially helpful when you need to gain a competitive edge.
Google My Business can increase your traffic;
A common challenge local businesses face is that of getting an increase in quality website traffic as well as in-store visits. While there's no way to completely avoid the ups and downs throughout the year, having a Google My Business listing can greatly help boost your numbers across the board. Just by having a listing and showing up in local searches, businesses on Google My Business are 70% more likely to attract potential customers for in-store location visits.
Google My Business can teach you more about your customers;
It's no secret that the more you know about your customers, the better you'll be able to appeal to them. From your Google My Business page, navigating to the Insights section will give you a wealth of valuable analytics that breaks down how visible your brand is, who your target customers are, and how they're engaging with your business. This is a powerful way to gauge how your business is performing so you can zero in on what's working.
Google is set out to connect searchers to the best solutions to their needs through detailed and credible information. Everything you do to make it easier for Google to find that information and trust it will ultimately serve your business and customers. Optimizing your Google My Business listing is one of the surest methods to go about this.