Searching for the best digital marketing agency in Nigeria? You are on the right page!
A digital marketing agency can be very valuable to your business, even though you may not fully understand all they can do for you. 
No matter the form of digital marketing your business uses, the main aim of marketing is to connect with the target audience at the right place and right time.
If you are wondering how a digital marketing agency in Nigeria can help with your marketing efforts, then you should read this post. It's good to understand what a digital marketing agency does and the benefits you will gain when working with one. 
In this post, we will explain the services of a digital marketing agency in Nigeria and how they can help you drive that marketing result.
What Is Digital Marketing?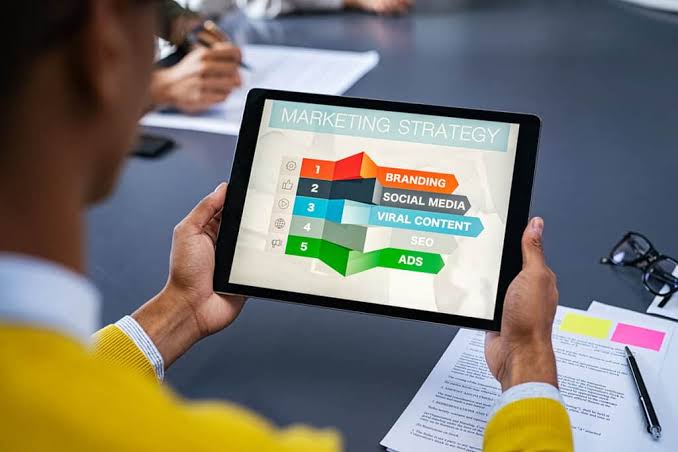 Digital marketing is a type of marketing that is done via an electronic device connected to the internet. It's another word for internet marketing.
The results of digital marketing should not be underrated. Blogging (a form of content marketing) alone generates 67 per cent more sales leads.
Search Engine Optimization, SEO also can increase your conversion rate by 14.6 per cent. This is more than the 1.7 per cent conversion rate that is gotten from traditional marketing.
What Does A Digital Marketing Agency In Nigeria Do?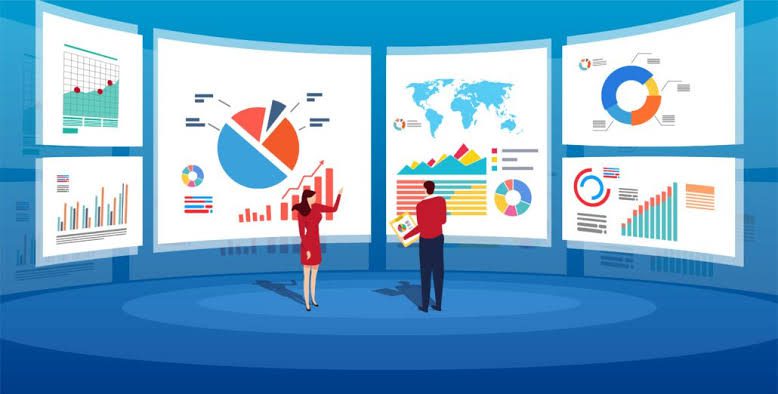 A digital marketing agency in Nigeria does a lot of things, and it can't be fully explained in just a single sentence.
There are many forms of digital marketing. A digital marketing agency in Nigeria can offer one, two or more of them. Some companies can also offer all of them. Such companies are known as full-service digital marketing agencies.
In short, here are the different aspects of digital marketing in Nigeria. Here are some of them.
Website development and optimization
Search engine optimization (SEO)
Pay per click marketing
Influencer marketing
Affiliate marketing
Website Development and Management Services
If your business is such that provides most of its services on the internet, then the first experience a potential customer will have with you will most likely be on your website.
This, alongside other reasons, are what make website development and management to be among the forms of digital marketing. A full-service digital marketing agency in Nigeria should be able to provide these services.
A customer will always remember the first encounter he/she had with your brand. That is why you have to ensure that your website is comfortable to use while having all the necessary features.
At Prolanz Digital Services, we help our clients create their websites. However, if you already have a website, there is no problem. We can help you do your Off-page and technical Search Engine Optimization.
Search Engine Optimization (SEO)
About 75% of buyers use social media to make their purchase decisions. At the same time, 80% of buyers actually started their product research on the search engines.
This means a lot of things, including the fact that your brand, business or company have to appear on the search results page if you want to get the most out of digital marketing. A full-service digital marketing agency also offers Search Engine Optimization services.
There are many search engines, including Google, Bing, Yahoo, Baidu, DuckDuckGo, YANDEX and many more. However, most of the attention and user activity is on Google. In fact, most browsers have Google as their default search engine.
This means that you have to use Google standards for your Search Engine Optimization since over 90 per cent of your potential customers are Google users.
Now, let's look at why you need Search Engine Optimization.
There are thousands (if not millions) of websites that have similar content to yours. So will you appear on the first page? 
This is where Search Engine Optimization (SEO) services come into play.
As a very important aspect of digital marketing, Search Engine Optimization (SEO) should not be trifled with.
Search Engine Optimization improves your online visibility on the Search Engine Results Page (SERP). There are many factors that affect the SEO of a website. And we also have three types of SEO.
If you are looking down on this aspect of digital marketing, remember that 75% of people searching on the Google search engine stick to the first page of search results.
Social Media Marketing And Management
Talking of social media marketing, about 75% of people make use of social media platforms in making their purchase decision. This happens every time, regardless of the nature of the product being bought. It may be toys, books, generators, cars or other things.
Also, most internet users spend 30% of their online period on social media platforms. This fact should be considered as well.
A full-service digital marketing agency in Nigeria offers social media marketing amongst its other services.
Generally, social media marketing enhances your online presence on social media platforms. This includes Facebook, Instagram, Twitter, Pinterest, LinkedIn and others.
As a full-service digital marketing agency in Nigeria, Prolanz Digital Services provides the best social media marketing services. Also, we put the demands of your target audience before any other thing. 
Prolanz Digitals will give your target audience the most relevant and high-value content. We will join hands and reinforce your company's marketing team.
With that, your brand awareness and customer loyalty on social media is sure.
Pay Per Click Advertisement And Related Services
Pay per click advertisement is one of the most cost-effective forms of digital marketing. Google Ads has a Return On Investment, ROI of NGN 80,000 for every NGN 10,000 spent.
Pay per click services is among the core services of a digital marketing agency in Nigeria. At Prolanz Digitals, we will make sure that you have an ad that gets you conversions.
A PPC Search ad always appears above the organic search results. It is shown whenever certain keywords are being searched for. You can target some specific keywords and audiences with Pay-per-click ads.
PPC has a very great advantage over traditional advertisements. You will pay for a Pay per click ad out when a person clicks on it. This makes it one of the best forms of digital marketing.
Traditional marketing, printed ads to be precise, will get you just only impressions. There will be very little conversion. However, this doesn't reduce the price you will pay.
Posters, flyers and billboards will cost you a flat fee. And also, you have to pay upfront. Pay per click advertising doesn't work like that. PPC ads are post-paid. You will pay after someone has clicked your ads, and you don't have to make advance payments.
Pay per click advertisement makes sure that your business budget is spent on reasonable things. This is why Pay per click advertising is a great option for companies and brands that want to minimize their budget while recording better marketing results.
There are many advertising platforms, but the most engaging ones ate Google Ads, Microsoft Advertising, and Facebook Ads.
Prolanz Digital Services is the leading digital marketing agency in Nigeria when it comes to Pay per click advertising.
Benefits Of Hiring A Digital Marketing Agency In Nigeria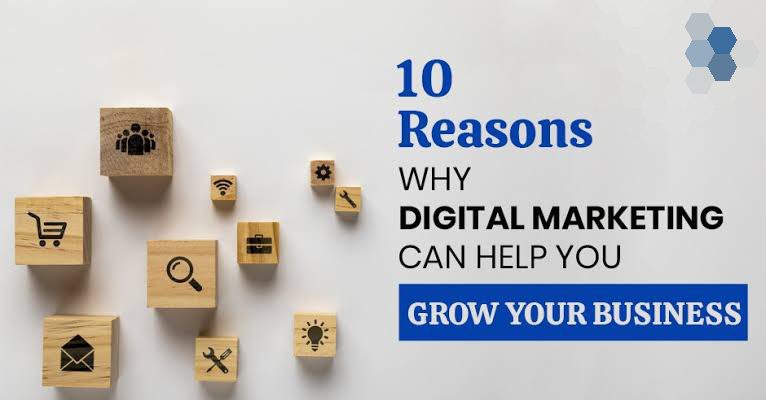 1. Digital Marketing Increases Customer Loyalty Through Frequent Communication
It's a fact well known that getting new customers is very difficult. Attracting and converting new customers is more challenging than retaining new customers.
It's not easy to build customer loyalty, but it's something worth doing. It's a good thing to sell to customers, but it's better to secure further patronage. Customer retention is a benefit of digital marketing.
With digital marketing, you can keep in touch with your customers from time to time.
Personalized email offers
With digital marketing, you can learn about your customers. You can also offer them personalized offers like seasonal discount codes and access to new product releases.
Social media engagement
Digital marketing can also be used to convince customers to follow you on social media channels. Once they follow you, your posts and offers will be visible to them in their newsfeed.
2. Engage the Customer At Every Buying Stage By Making Use Of Digital Marketing
Back in the day when digital marketing was not yet popular, most people don't know much about the customer journey and its engagement.
The reason why this happened was that digital marketing was difficult to understand and analyze. Most times, potential customers would see an advertisement on the TV or in the local newspaper. From there, they will go to a physical store to buy the product or services.
However, with digital marketing, sellers can note every step that their customers make. Starting from the moment they first see the ad to the moment they buy the product, you can follow up on their progress.
3. Target the Right Audience
If there is anything that digital marketing does, it makes it easier (and even possible in the first place) to target the right audience.
Unlike radio, TV, newspaper ads and other forms of traditional marketing, digital marketing is very specific. You don't have to pay a flat fee for advertisement and promotional campaigns.
If only 80 people view your ad, you will need to pay for just 80 people. The same applies to the rest. However, radio and tv ads don't work that way. You will have to pay an upfront fee that does not vary with the number of conversions you expect to get.
With digital marketing, you can target your audience with content as well. Depending on which stage of the buying cycle they are in, you can also target them with offers. An example is email marketing which lets you nurture a sales lead until a potential customer is ready to buy a product.
4. Digital Marketing Generates A Consistent Lead Pipeline
This part works like a sales funnel.
What a sales funnel does is to separate the "window shoppers" from the "actual buyers".
A window-shopper is a potential customer that browses and goes through your product menu with no intention of buying. Although such a person is not a potential customer in the first place (since he/she is not ready to buy), you as a seller might not be aware of this and mistake the person for an actual buyer.
Digital marketing makes it easier for you to detect window-shoppers rule them out of your target. Although you should still give them some content (they might have an interest in the future), your main focus should be on the actual buyers.
And digital marketing does exactly that!
5. Optimize and Obtain Better Conversion Rates
We have explained a similar version of this benefit in number 3, where we talked about how digital marketing makes it possible to target the right audience.
Unlike traditional marketing, which involves costly television, radio, and print ads, using digital marketing to advertise on the internet is much cheaper. 
Digital marketing also allows you to improve your ad conversion rate more easily than you can with traditional advertising. Let's use print ads as an example. It's very hard (if not impossible) to monitor the conversion rates. This is because traditional marketing is taking place offline, beyond the reach of the internet.
There is no way to know if a potential customer has seen your advert. Also, you can't know whether a customer that bought your product did it because he/she saw your ad, or because of other reasons.
Since you cannot monitor your ad stats and performance, how can you optimize it?
That's where digital marketing comes into play. It makes it possible to track your ad progress and stats. That way, you can know the number of people that viewed your adverts and whether it drove the desired result.
6. Digital Marketing Provides a Way To Measure All Results Accurately
Seeing all the benefits that we outlined above, you should notice that digital marketing is a little bit more accurate than the usual traditional marketing.
With digital marketing, you can measure anything that can be measured. You can know everything that happened between the time a customer clicked your ad to the time when he/she left the page.
Also, you can know the exact amount of people that saw your advertisement, whether they click on it or not. You can also calculate how your sales have improved with the ad and of course your return on investment (ROI).
For the best measurement experience, you can make use of data analytic tools like Google Analytics. You can also use social media platforms like Facebook ads. Google ads can also be used as well.
7. Gain Brand Credibility
It needs no argument. If any brand or business wants to gain credibility within a short time, it can only be done through the internet.
For example, content marketing made us realize that brands that are very active on the internet end up having much credibility.
With digital marketing, you can clear any doubt your potential customers have about your business. You can also make them realize some other things about your company.
One of the ways you can make this happen is through blogging. Blogging as a form of content marketing provides an avenue for customers and audiences to raise their questions. You can also tailor useful blog posts that will convince them that you are the right choice.
According to HubSpot, brands that have blogs can generate 67% more sales leads.
8. Digital Marketing Has a High Return On Investment (ROI)
Take it or leave it, digital marketing has a high return on investment, at least when compared to traditional marketing.
But as you know, there are many aspects of digital marketing, and each aspect has a different way of working. While this could mean a lot of things, it also means that each form of digital marketing has a different ROI.
Email marketing has the highest return on investment so far, with a value of 4400 per cent. You will earn NGN 44,000 each time you spend NGN 1,000.
If you don't have enough budget to carry out Per per click and Search Engine Optimization (SEO) marketing, you can also make use of email marketing.
Another aspect of digital marketing to consider is social media marketing. Social media is also a very cost-effective channel to boost your conversions.
9. Digital Marketing Provides a Fair and Just Playground
Another benefit of making use of digital marketing is that it provides a levelled playground for people to market their brand.
Although, you might be thinking about big companies now. You feel that they have big marketing budgets, and you are right.
But the good news is that digital marketing doesn't really depend on how much you spend. It provides a fair and just system for everyone to operate, regardless of the size of their business.
For your Search Engine Optimization (SEO) and content marketing, you can create good content that can rank well on the Search Engine Results Page (SERP). This can be achieved by doing solid keyword research, and also adding a little bit of patience.
10. Digital Marketing Brings in That Traffic
Fine. You know that customers can come through the internet. But how will they come? Through a website of course!
There is an aspect of digital marketing called website development and optimization. There is also another called SEO marketing. You should also not forget about content marketing.
If you can't build a full website, you can create a landing page. That way, customers can reach you via the internet.
The Best Digital Marketing Agency In Nigeria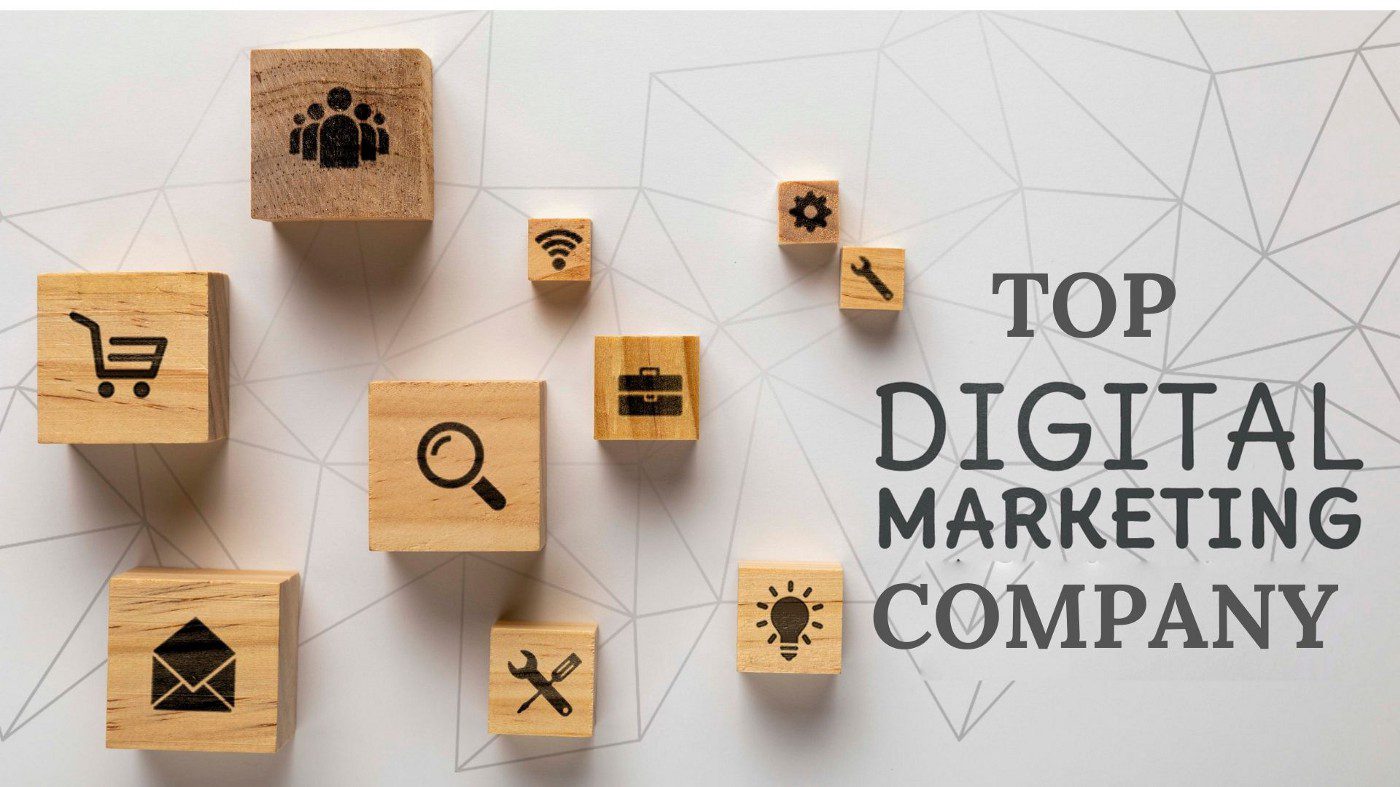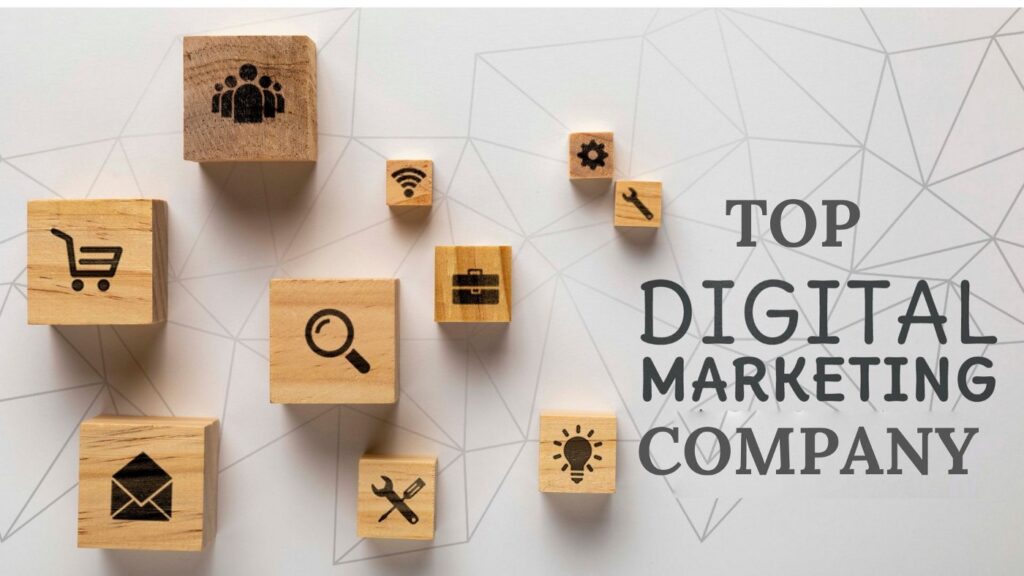 Prolanz Digital Services is the best digital marketing agency in Nigeria. By working with us, you will be working with a team of experts. 
At Prolanz digital marketing agency, we have lots of writing professionals, technology geeks and creative minds that will help your business to generate leads and increase sales.
If you are ready to partner with our digital marketing agency in Nigeria, you can contact us on the internet. You can also call our phone number directly; +2347088546064.
Phone number: +2347088546064
Email address:  info@prolanzdigitals.com
Office address: B Close 7th Avenue Festac, Lagos
Facebook @Prolanz digitals
Twitter @prolanzdigitals
Instagram @prolanzdigitals